The One Eyeliner Trick That Olivia Wilde's Makeup Artist Swears By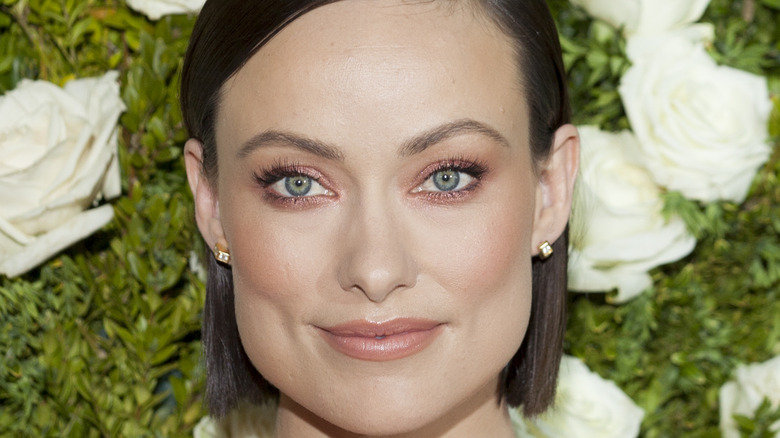 Shutterstock
Olivia Wilde is the actress turned director whose debut feature, "Booksmart," became an instant teen classic (via The Atlantic). After years of appearing in front of the camera in the likes of "TRON: Legacy," (via IMDb), Wilde was probably delighted to head behind the camera, where she wouldn't be under as much pressure to look her best at all times — indeed, photos from the set show a laid-back filmmaker with little if any makeup and hair tied casually back off her face (via Variety). 
As it turns out, Wilde's approach to skincare is just as relaxed and no-nonsense as her directing style. When asked what her beauty secret was, for instance, she told InStyle, "Get knocked up! That's my skincare regimen," adding, "Having a kid is really good for your skin." The "Booksmart" director — who has kids with ex Jason Sudeikis — admitted to W that, after becoming a mom, "I feel so much more comfortable in my skin. I glow. My skin is clear and dewy." Once she's blemish-free, the stunning star is happy.
Wilde — who's made headlines for her romance with Harry Styles — may not be interested in glamming up constantly, but when the time comes, her makeup artist uses this killer trick to ensure her eyeliner stays firmly in place. 
This eyeliner hack is a total life-saver for hooded eyelids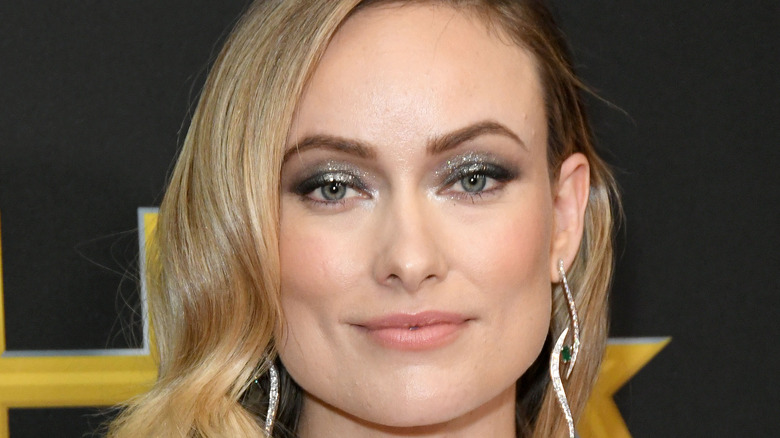 Shutterstock
Eyeliner is notoriously difficult to get right. You need a steady hand, unlimited patience, and plenty of Q-tips to fix the inevitable mistakes. However, even if you do nail the application, there's still a chance that your perfect cat eye will smudge after a few hours on the town. Thankfully, Gita Bass, who counts Olivia Wilde and Elizabeth Olsen as clients among many other beautiful leading ladies, has a nifty fix for this all-too-common problem. She took to Instagram to share a life-changing trick for ensuring your eyeliner lasts all night long, particularly if you've got hooded lids. 
Utilizing clear Arch Brow Shaping Gel ($28 Ulta) from Hourglass, Bass dabbed a small brush into the applicator wand and then used it to go over her perfectly-done winged eyeliner, explaining, "This is an amazing hack to help set the liner." However, you need to make sure you're happy with the line first as, once it's set, it's set for good. If you're wondering which particular eyeliner Bass rated, meanwhile, on this occasion she chose another Hourglass product, their Voyeur Waterproof Liquid Liner ($34 from their online store). 
Wilde herself has a holistic approach to looking good, professing that beauty comes first from within. "If you're happy and healthy, it shows. Cleanses and products don't make you look more beautiful. They certainly help, but if you reach contentment, you're set," she told Elle emphatically.