The Tragic Story Behind Former RuPaul's Drag Race Winner Tyra Sanchez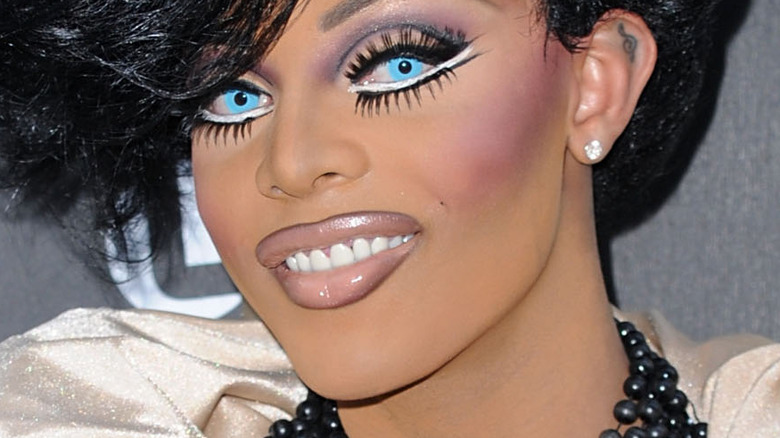 Frazer Harrison/Getty Images
After finding TV success and fame as a drag queen, James William Ross entered a life full of controversy and conflict. The collective stress of the spotlight and alienation from the drag community ultimately led him to leave the drag world altogether. Here's the tragic story behind former RuPaul's Drag Race winner Tyra Sanchez. Buckle in, because it's a wild ride. 
Sanchez, whose legal name is James William Ross, made her public debut on Season 2 of "RuPaul's Drag Race" in 2010, and she went on to win the competition (per Entertainment Weekly). As the last of the queens to enter the "werk room," Sanchez was a bit of a hard sell. She was constantly quarreling with the other contestants, not pulling her weight in team competitions, and even falling asleep in the werk room. Despite the drama, Sanchez ended up taking home the crown and the $25,000 prize. From there, though, things got more complicated for her.
In 2016, Sanchez further stirred the pot after telling a fan to "go kill yourself b****," when they called her annoying (per In Magazine). When called out about the exchange, she refused to apologize and instead expressed no sympathy for suicide victims, calling them cowards who "give up." The next year, Sanchez took her trolling to Facebook, posting a false obituary for fellow queen Morgan McMicheals that led to Sanchez's personal SoundCloud page.
The DragCon incident of 2018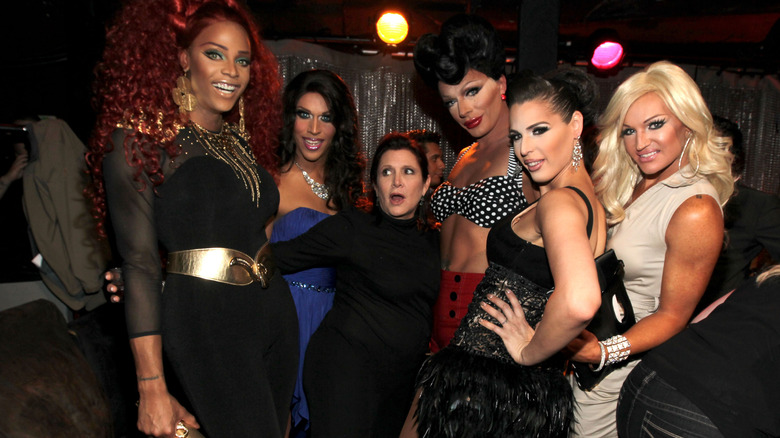 Christopher Polk/Getty Images
Perhaps the biggest controversy to date for former "Rupaul's Drag Race" winner Tyra Sanchez was the DragCon threat in 2018. Shortly before RuPaul's DragCon in Los Angeles, Sanchez was banned from the event after making threat towards other queens Tatianna and Phi Phi O'Hara online (per Gay Times). She posted a countdown to her official website with the acronym "B.O.O.M," which ticked away the seconds until the event began. The threats and countdown led fans and followers to fear that she would attack the event and harm the others.
She then posted an email sent from World of Wonder Productions, asking for an apology. "This apology has to make it clear that you do not condone violence against another person (including other queens) and that you will in no way encourage others to act violently (or otherwise inappropriately)" the email stated. In response, Sanchez issued a half-apology video, but was told it wasn't enough. "I will not be apologizing again for something that happened last month. I apologized then for my anger, my temper, my behavior and my choice of words," she said in response.
Then and now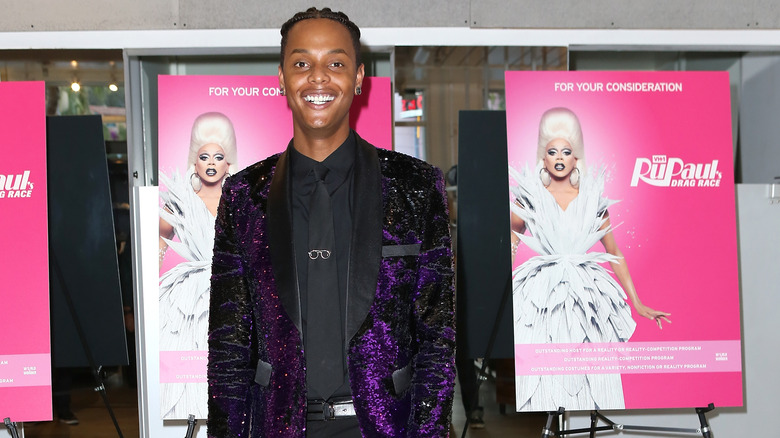 Tasia Wells/Getty Images
Two years after the DragCon incident, Tyra Sanchez retired from the world of drag in March of 2020, tweeting out, "Ross, James Ross. You can call me Jay." Later in June of the same year, James William Ross told Sanchez's fans to forget her and stated in a series of tweets that he no longer wanted "NOTHING TO DO WITH YOUR TOXIC COMMUNITY" (via Queerty).
Today, fans remained divided on how they feel about Ross in the wake of the controversies, and he has largely left the spotlight. In November of 2019, months before he left the drag scene for good, Ross had already tweeted, "There's a little confusion so just to be clear, my pronouns are: HE, HIM, KING or YOUR MAJESTY." It is a sad story, to be sure, and one that is difficult for even the biggest "Drag Race" fans to follow. But there you have it.