Kurt Cobain's Daughter Has Grown Up To Be Beautiful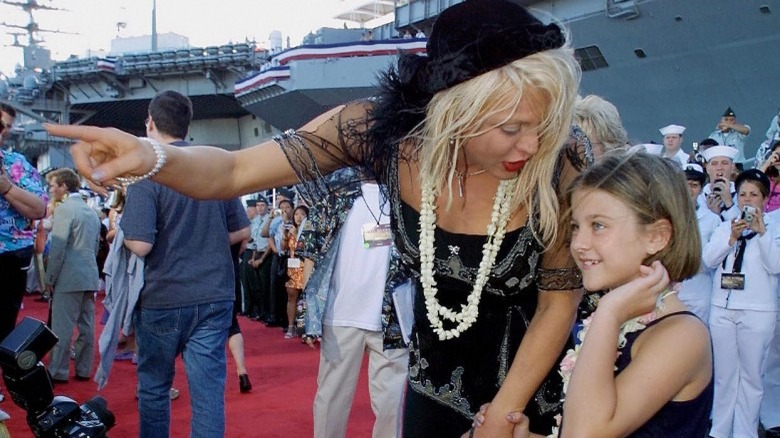 When Kurt Cobain died in 1994 at the age of 27, he left behind a musical legacy. He also left behind Frances Bean Cobain, his only daughter with Courtney Love, who wasn't even two at the time. Fast forward more than two decades later and his mini me is an absolutely stunning young woman. She inherited her parents' creative side but she's dabbled in more than just art and music. She's even put her good looks to use and done some modeling. Frances Bean has grown up a lot since her father's death and we've got the proof.
She once had a suicide party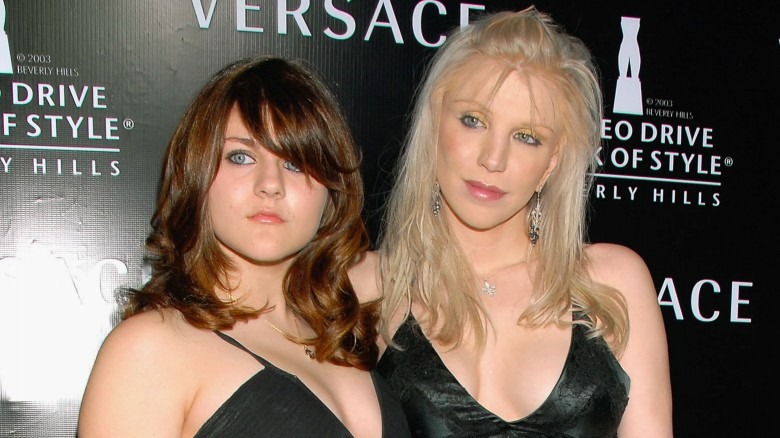 Frances' 16th birthday party wasn't your typical sweet 16. According to E! News, her shindig had a suicide theme, all to honor her late father. Love apparently rented out Sunset Boulevard's House of Blues for the party and got her daughter a cake that read "R.I.P. Childhood."
One of Frances' friends posted the party invitation online and it specified a red or black dress code (no exceptions) with prizes given out to the partygoers who dressed the "most dead." Attendees were subject to a bag search so Frances told them not to "be stupid and bring s*** ... do it b4 you get into the party if you have to and try to be stealth!"
She's had a rocky relationship with her mom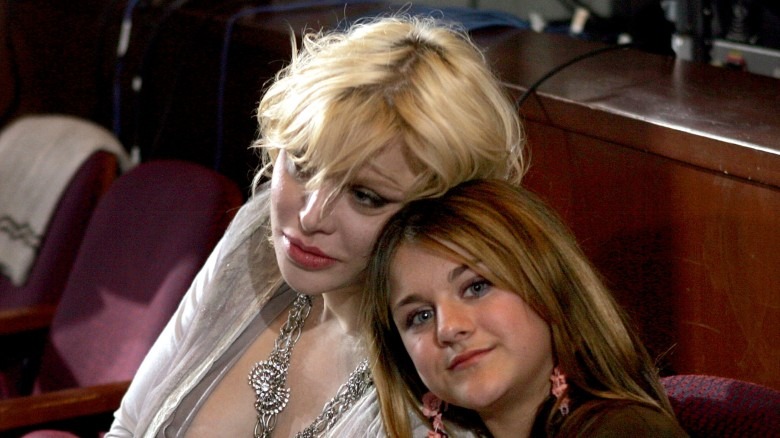 After Cobain's death in 1994, Frances was raised solely by Love; however, the two haven't always seen eye to eye. At the age of 17, Frances became legally emancipated from her mother and apparently Love didn't handle that very well.
"All I can feel is how much I love her," she told Vanity Fair. "I'd give anything to hear the sound of her heels walking down the hall past my bedroom."
Frances even once took out a temporary restraining order on her mom. Although their relationship has been tumultuous through the years, it looks like they've reconciled. They spent Christmas together in 2016 and Frances' Instagram has shared mommy-daughter photos from time to time.
She takes after Kurt, in more ways than one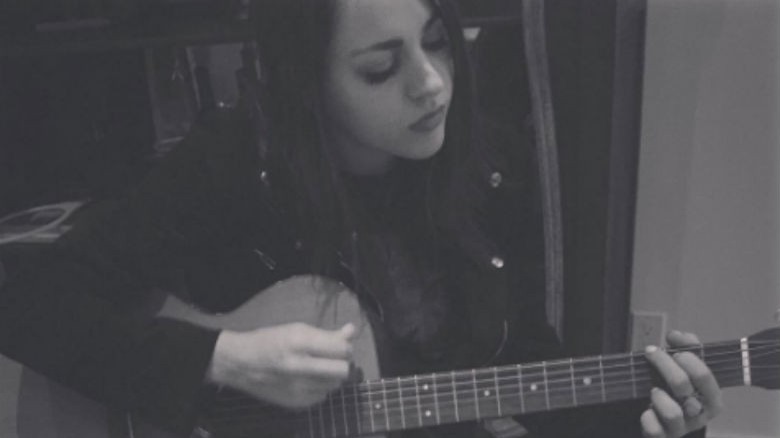 Frances is the spitting image of her father—so much so, it even shocked Cobain's former Nirvana bandmates. Frances told Rolling Stone that Dave Grohl, Krist Novoselic and Pat Smear came to her house "and they had what I call the 'K.C. Jeebies,' which is when they see me, they see Kurt."
"They look at me, and you can see they're looking at a ghost. They were all getting the K.C. Jeebies hardcore. Dave said, 'She is so much like Kurt."
She also inherited some of his sense of style, as well; she even wore his wedding pajamas once for a photo shoot. If that wasn't enough, she's also musical — which she probably gets from Cobain and Love equally. Frances showed off her vocal prowess on Instagram and apparently even plays the guitar.
But she doesn't like Nirvana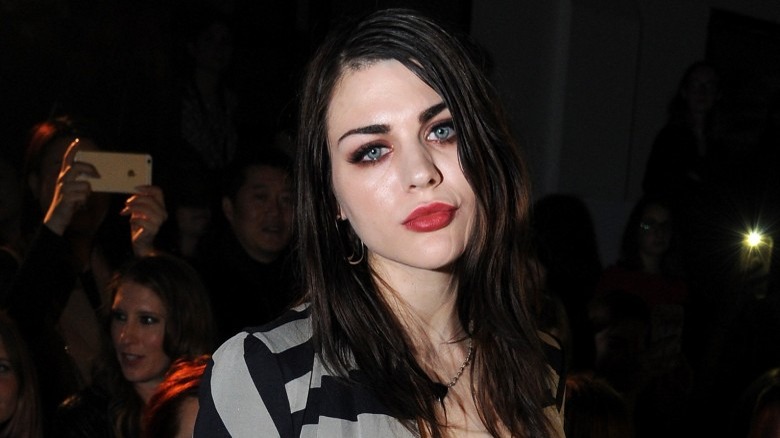 Frances may be Cobain's mini-me, but she apparently didn't inherit his taste for music. In fact, she doesn't even like her late father's grunge band.
"I don't really like Nirvana that much," she told Rolling Stone. "Sorry, promotional people, Universal. I'm more into Mercury Rev, Oasis, Brian Jonestown Massacre. The grunge scene is not what I'm interested in. But 'Territorial Pissings' is a f****** great song. And 'Dumb' — I cry every time I hear that song. It's a stripped-down version of Kurt's perception of himself — of himself on drugs, off drugs, feeling inadequate to be titled the voice of a generation."
Even though she's not a Nirvana fan per se, she did help choose the title of Nirvana's collection of unreleased music, as well as the cover photo. Love told Rolling Stone she was bringing the then-13-year-old into the "family business."
She was an executive producer on a Kurt documentary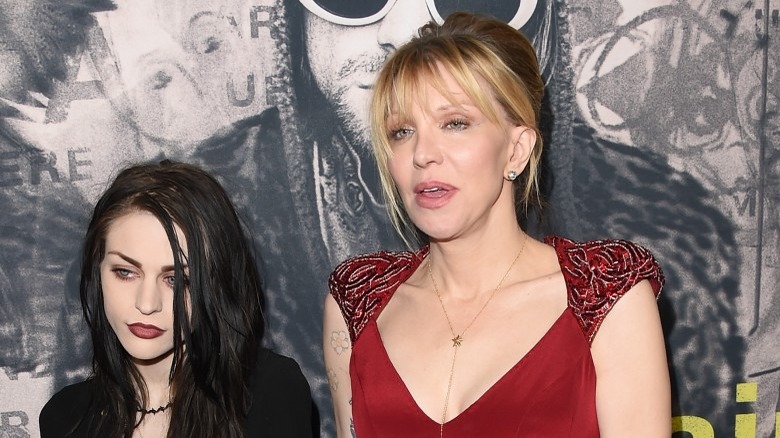 Frances got even more involved in the "family business" when she became an executive producer for HBO's documentary, Montage of Heck. As Cobain's only child, she was very specific with how she wanted his story told. She didn't hold back when she met with the writer, director and producer, Brett Morgen.
"When Brett and I first met, I was very specific about what I wanted to see, how I wanted Kurt to be represented," Frances told Rolling Stone. "I told him, 'I don't want the mythology of Kurt or the romanticism.' Even though Kurt died in the most horrific way possible, there is this mythology and romanticism that surrounds him because he's 27 forever."
She's worth $170 million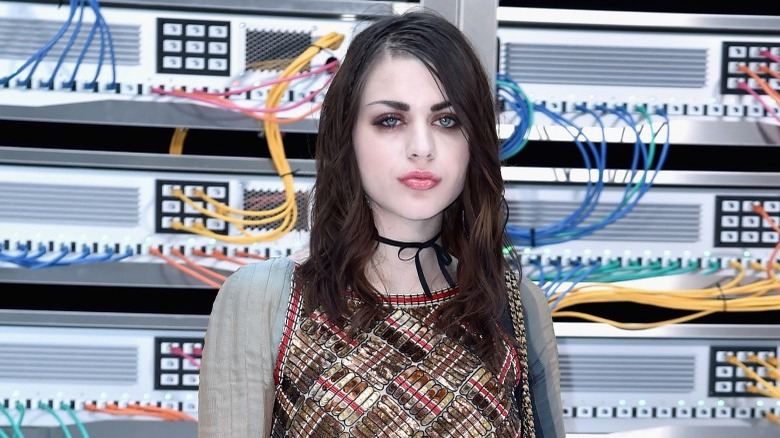 Once she became an adult, Frances inherited a lot of Cobain's fortune. According to CBS, Cobain was worth roughly $450 million and Frances' portion was 37%. That means she was worth approximately $170 million at just 19 years old. She put some of that money down to purchase her first home, a $1.9 million Spanish home in West Hollywood.
She went through a nasty divorce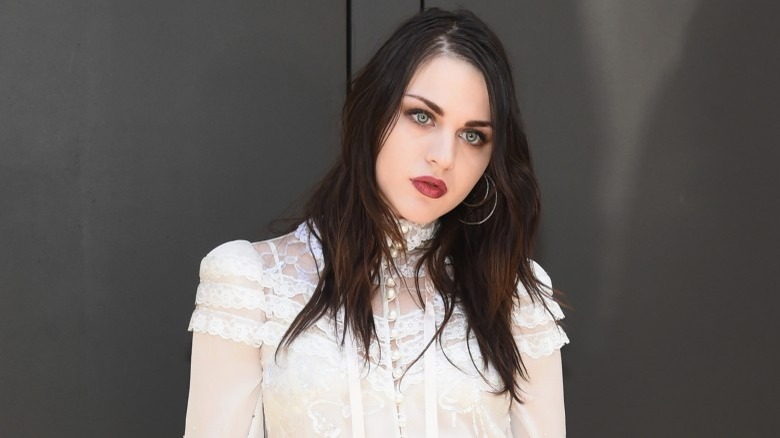 After two years of marriage, Frances filed for divorce from her husband, Isaiah Silva. The couple wed in a secret ceremony in June of 2014 and she filed in March of 2016. Several months later, People reported that Silva was requesting $300,000 a year in spousal support from Frances. He claimed he put his career on the back burner after marrying the visual artist and needed the financial support. He also said Frances promised to financially help him send his young daughter from another relationship to a private school.
She's modeled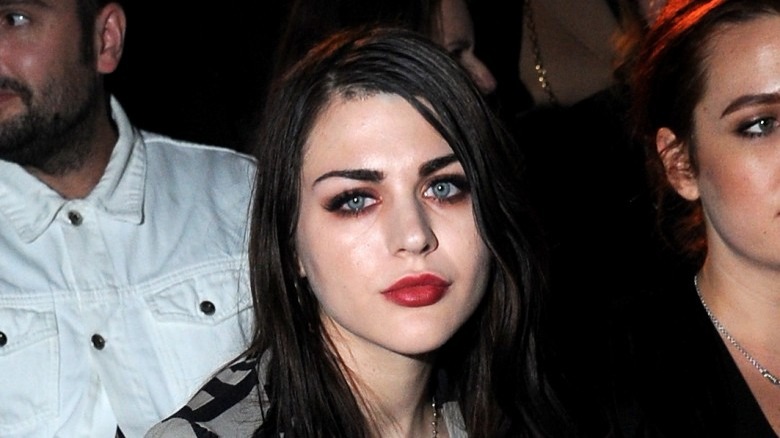 Frances' good looks have come in handy. She's been sought after for several modeling jobs but she's been very selective in the ones she's chosen. In 2008, she modeled for Harper's Bazaar and she got to play the roles of Evita, Belle from Beauty and the Beast and more in the shoot. The photos were stunning and one of the first photoshoots the public got to see.
In 2011, Frances modeled for Hedi Slimane in a photo collection called "Rock Diary." In these classic black and white images, you can really see the similarities between Frances and her late father. Most recently, Frances has become the face of Marc Jacob's spring 2017 line but she's said that will probably be one of her final modeling gigs — at least for a while.
"I don't think I'll be modeling for anybody else for a very long time — this is 100 percent outside my comfort zone," she told Vogue. "I wouldn't have done it with anyone other than Marc."
She's a talented artist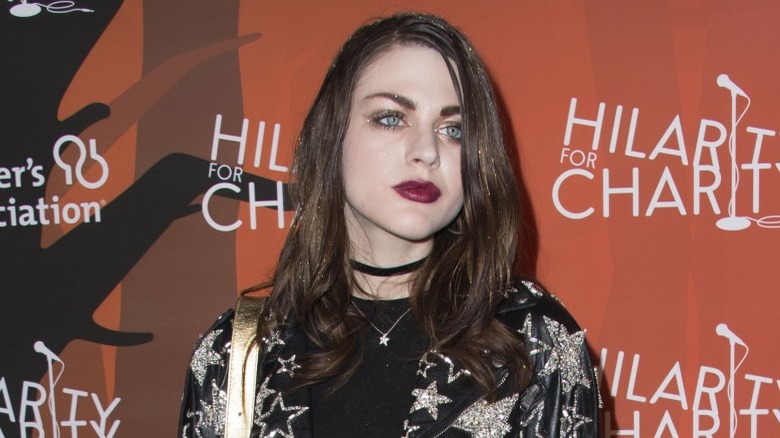 Frances has been displaying her artwork since she was 17 years old, when she debuted it under a pseudonym in East Hollywood. Since then she's sold some of her dark prints online for a price tag of $200 to $400. Now, she's developed her very own website to sell her artwork, an announcement she made on Instagram. She has had prints, clothing and accessories available on her art website, The Space Witch, as noted by Refinery29.
She's dating a musician
Frances didn't let her divorce keep her from finding love again. In 2017, she was spotted with Matthew Cook, a guitarist for The Ceremonies — guess the apple didn't fall far from Courtney Love's tree! Though both Frances and Cook tend to stay out of the media spotlight, they share photos of and express their love for each other on their Instagram pages. In a post from September 2017, Frances wrote in a photo of them, "You're my person. Thanks for making me laugh everyday & for being good at board games." So sweet!
She doesn't like that people romanticize her dad's death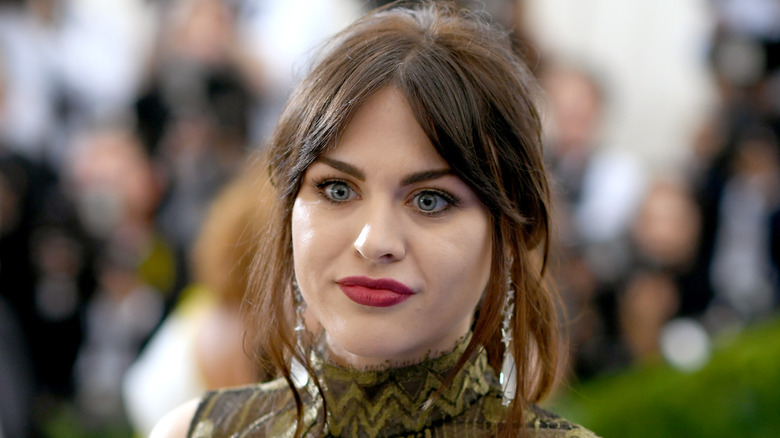 Getty Images
Frances knows that her father is one of the most iconic musicians in history. "He's larger than life and our culture is obsessed with dead musicians. We love to put them on a pedestal," she told Rolling Stone in 2015. But for her, he was a father first, and she's made it known that she doesn't appreciate when people put him on a "pedestal" when, because of his death, she's had to grow up without him in her life.
Even fellow musicians are guilty of romanticizing Kurt's death. In 2014, Lana Del Rey said in an interview with The Guardian that she wished she "was dead already" after talking about her heroes, which included late artists Amy Winehouse and Kurt Cobain. When Frances caught wind of the interview, she tweeted a long thread to Del Rey, writing, "I'll never know my father because he died young & it becomes a desirable feat because ppl like u think it's 'cool.'"
She had a near death experience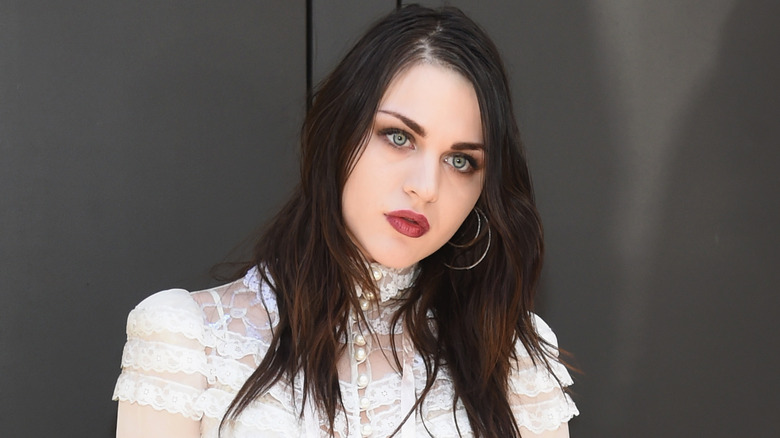 Getty Images
In October 2017, Frances posted a scary photo of a destroyed airplane engine with a caption detailing the harrowing events she faced while she was on the flight, as noted by People. "I felt the plane tilt, saw the wing directly in front of me catch fire, and basically came to grips with my own mortality," she wrote. According to CNN, the huge plane Frances was on from Paris to Los Angeles made an emergency landing in Canada after experiencing engine failure.
Frances wrote on Instagram that she's "grateful" to be alive and has turned the awful situation into a learning experience. "I've entered the phase of my life where every moment is truly precious," she said. "All the mundane "crippling" anxieties I once let dictate how I functioned have dissipated. I was jolted awake and awake is where I need to stay in order to live authentically."
She's not into the 90's grunge fashion obsession
Despite her parents being staples in the 90's grunge trend, Frances is not about the recent 90's comeback. Though she confessed to Vogue that her personal style does lean more toward the "vintage" laid back look, she said, "I don't f****** care what they did in the '90s; I wasn't around and it's not relevant to me." Ouch! To be fair, not many of us think our parents' sense of fashion is cool, either. She blames her constant exposure to the grunge life (thanks her family tree) for her dislike for that type of fashion. "When it's shoved down your throat every day for 24 years, you just stop caring," she told Vogue.
She was a huge Harry Potter fan
Like most kids who grew up in the 2000's, Frances was a proud member of the Harry Potter fandom. In a 2006 interview with Vice when she was 13, she revealed that she "read all the books in one go" when she was just nine years old. Impressive! Of course, artist and director that we've come to known her as, it seems as though she had a creative eye from the very beginning. She told Vice that she wasn't impressed with the director's work on the third Harry Potter film. "I thought he told the story in a confusing way," she said. "I want clarity."
She dreamed of becoming a photographer
Frances told Vice in 2006 that she was an aspiring photographer. "That is just my favorite thing ever, capturing memories of the moment," she said, revealing that she was already published — in her school's poetry magazine. Plus, with her recent successful artwork and forays into directing, Frances has certainly made her creative 13-year-old self proud!
She has theories about the cause of her father's death
Though many rumors and conspiracy theories abound, Kurt's death was officially ruled a suicide, and Frances believes she knows what brought her father to do it. "Kurt got to the point where he eventually had to sacrifice every bit of who he was to his art, because the world demanded it of him," she told Rolling Stone in 2015. "I think that was one of the main triggers as to why he felt he didn't want to be here and everyone would be happier without him."