Source Reveals How Meghan Markle Created Her Own Family Disaster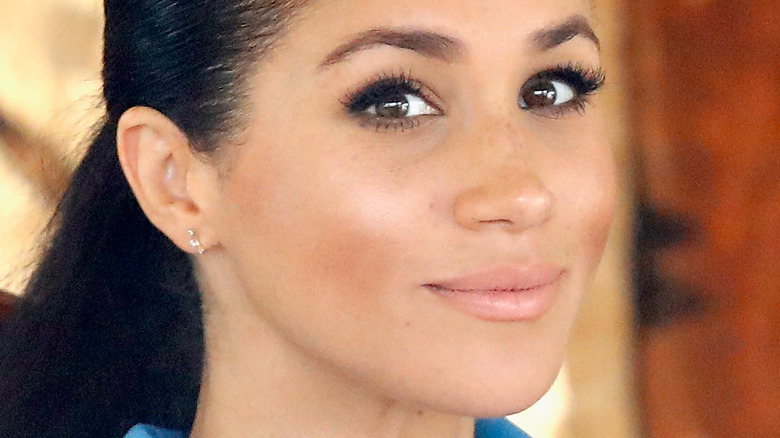 Chris Jackson/Getty Images
While Meghan Markle and Prince Harry might live happily ever after, their relationship has caused nothing short of a ruckus around the world. The pair famously finalized their split from the royal family in February 2021, according to NBC News.
As if all of that was not sensational enough, Harry and Meghan had a groundbreaking interview with Oprah Winfrey that spawned headlines for months. The draw came from their endless bombshell revelations about the royal family and what their life was like living with the firm. Does the couple regret the interviews they did since leaving the royal family? Apparently not.
One of the more challenging parts of their lives, especially for Meghan, seems to be the deterioration of family connections. Her father, Thomas Markle, has been estranged from her since he staged paparazzi photos prior to her wedding, per NBC News. She has also lost contact with her half-brother and half-sister, but there's a new theory circulating that things could have been a lot easier for Meghan if she had done one, specific thing. Here's what it is.
Meghan Markle's family needed to be 'prepped' about her relationship with Prince Harry much sooner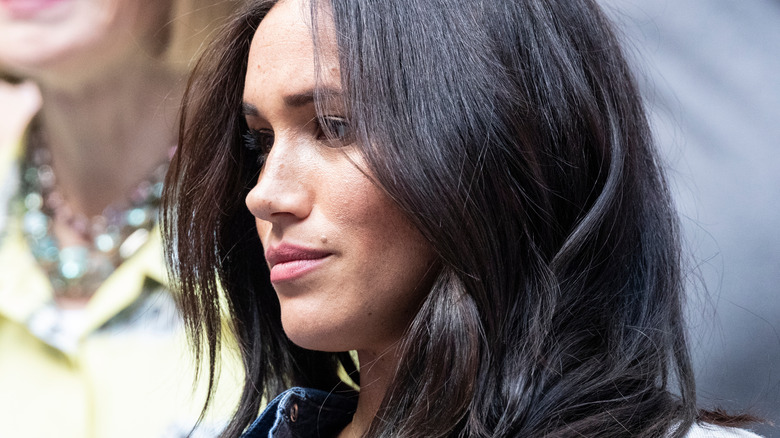 Shutterstock
Part of the ongoing narrative around Meghan Markle has been her estrangement from her father, Thomas Markle, and her sister, Samantha Markle. Following Meghan's CBS interview in March 2021, her dad joined "Good Morning Britain" and said of his daughter: "She's pretty much ghosted all of her family, on her mother's side and my side. So, she really had no one to reach out to. She would've had us if she'd kept us. We all make mistakes" (via Us Weekly).
In light of all of this, a source reached out to Fox News and said that this could all have been avoided if Meghan had given her family "a proper warning about her courtship with" Prince Harry. Since she's also allegedly estranged from her half-brother, Thomas Markle Jr., the source stressed that her family needed to be "prepped" much earlier than they were. ​​"All she had to do was call them, let them know what was about to happen, and say, 'Don't do this, this and this, and I guarantee it would have never been a problem,'" the source said.
The same source also told Fox News that there's no credibility to Meghan's claims that she barely knew her extended family. "She knows her family. She knows her half-siblings," the source said. And the final consensus is that they needed to know the implications of Meghan's relationship with Harry much sooner than they did.