Prince Harry's Old Pals Have Something To Say About His Upcoming Memoir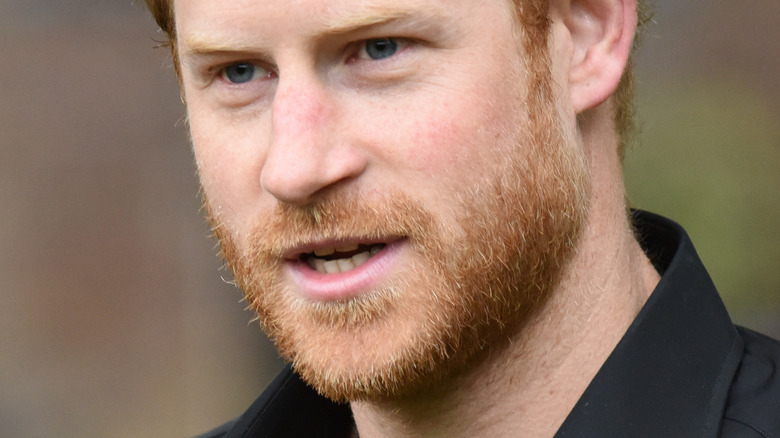 Shutterstock
Prince Harry's upcoming memoir already has fans buzzing. The Duke of Sussex announced this week that he's been working on an intimate book about his life, which is set to be released in 2022. Harry released a statement revealing that the book would share his personal life story as he looks to give the public a glimpse into his private life, per Harper's Bazaar.
"I'm writing this not as the prince I was born but as the man I have become," Harry stated. "I've worn many hats over the years, both literally and figuratively, and my hope is that in telling my story — the highs and lows, the mistakes, the lessons learned — I can help show that no matter where we come from, we have more in common than we think." He went on to say that he is extremely "grateful" for the chance to share his story, and for people to hear a "firsthand account" of his life that is true and authentic.
Meanwhile, royal experts are worried about the impact that memoir may have on Harry's already rocky relationship with the royal family. "I am not sure what he is trying to achieve. Whatever he says will lead to conflict. So, why is Harry really writing the tell-all book?" royal author Robert Jobson previously told the Daily Mail. However, now Harry's former friends are worried that the prince may share private details about their lives as well.
Prince Harry's friends are worried he'll spill their secrets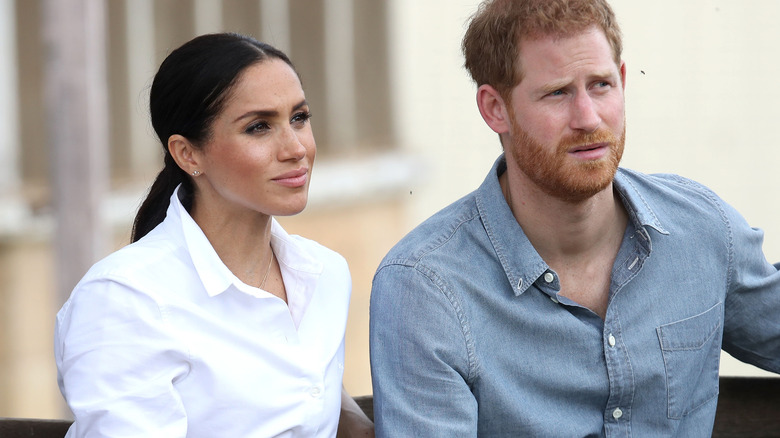 Chris Jackson/Getty Images
The Mirror reports that Prince Harry's upcoming memoir may have the royal family concerned about what private information may be shared with the world. However, Harry's former friends are also said to be squirming as they worry that the Duke of Sussex may decide to share personal details about their time together. "It feels very hypocritical given Harry chucked people out of his friendship group for talking to the press," one person told the Daily Mail.
"There is a fear that he's going to reveal details of his hedonistic youth which some worry will play havoc with their careers and personal lives," the insider added. The source went on to say that Harry's old military buddies are on high alert when it comes to the memoir. "If Harry slams any of his old school and military buddies in his new book they have pledged to break ranks to tell their story."
Harry has become known for divulging private information about those close to him. During his tell-all interview with Oprah Winfrey back in March, he and his wife Meghan Markle, openly criticized the royal lifestyle and even accused members of the family of making racially insensitive comments about their son. It appears that everyone who's ever been close to Harry is now worried that they may somehow be affected by his new book, which is likely to become a quick bestseller.