The Truth About Meghan McCain And Barbara Walters's Relationship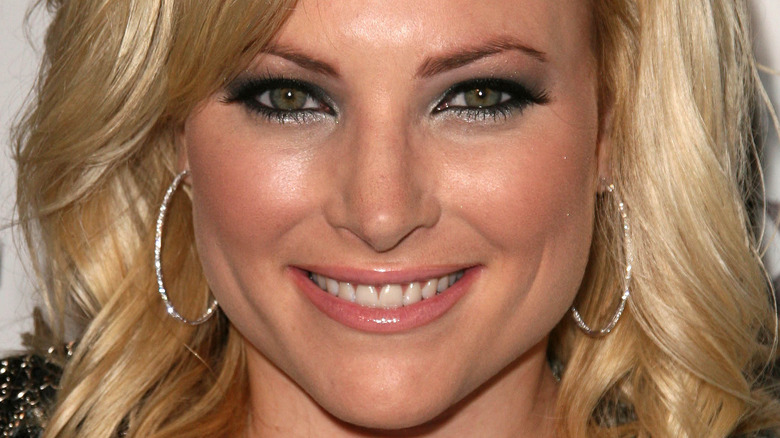 Shutterstock
"The View" has a reputation on television. The show that reports on politics and pop culture often turns into a yelling match between its pundits. Meghan McCain has become the show's most talked about host. While she recently announced she was leaving the show, per USA Today, her behavior will not soon be forgotten. NBC News referred to her as daytime television's favorite villain. It is likely we will continue to hear about McCain's antics even after her time on "The View" has come to a close.
It is no secret that with a reputation like McCain has, bridges were burnt along the way. She was often butting heads with her co-hosts, especially Joy Behar, per The Wrap. However, McCain's estranged relationship with past "The View" host Barbara Walters has raised eyebrows. Walters had strong opinions of McCain long before she joined the cast of the show, per Huffington Post, even though the pair were never co-hosts, since Walters retired from the show in 2014.
Feuds are a tradition on The View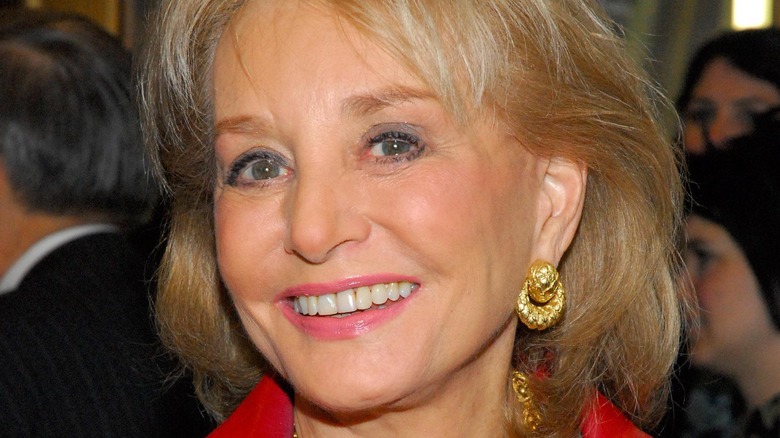 Shutterstock
Walters created "The View" in 1997. She was an original member of the cast as well as the founder. During her time on the show, she had to deal with her fair share of outspoken co-hosts. Walters was often at odds with co-hosts like Debbie Matenopoulos and Elizabeth Hasselback (via Vogue). None of these feuds were as intense as the one shared between McCain and Behar on the most recent seasons of the long-running talk show. The pair find themselves duking it out on air daily.
While McCain and Walters have never shared "The View " stage together, it is clear Walters has some opinions on her. Back in 2012, before McCain was part of the cast, Walters made an interesting comment about the daughter of former presidential nominee John McCain. When Barack Obama put his support behind gay marriage, McCain had some harsh words for the president. Walters responded to her quip with this, "Oh who cares what Meghan McCain says, forgive me." she said, adding, "I'm sorry" (via Huffington Post). The crowd went wild, as did Behar, who had no idea what would go down between herself and McCain in the future.
While she may disagree with McCain politically, their relationship must not be too strained. Though Walters is no longer a host on "The View", she is still executive producer of the show (via Cheat Sheet). According to Variety, ratings have soared since McCain joined the cast.