The Universally Flattering Haircuts You Need To Try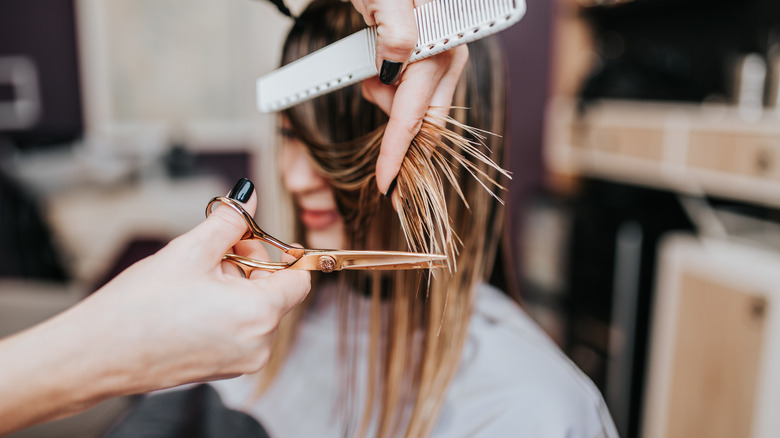 Shutterstock
Have you ever wanted to shake up your look, but not been able to decide on the right hairstyle for you? It's a conundrum we've all been faced with at one time or another, but we just might have a solution. 
Whereas many hairstyles might be better suited to a certain face shape, there are a few universally flattering haircuts that look great on anybody, making them all great options if you can't choose the right style for you — no matter your hairstyle icon. Say goodbye to those countless mornings in front of the mirror wondering why your hair just won't do what you want it to, solving the problem straight away!
With these styles, you've got no need to stress. Choose one now or experiment with them all and see which one you like best — it's up to you. Either way, you're sure to be turning heads wherever you go with one of these classic 'dos. 
Go for a timeless bob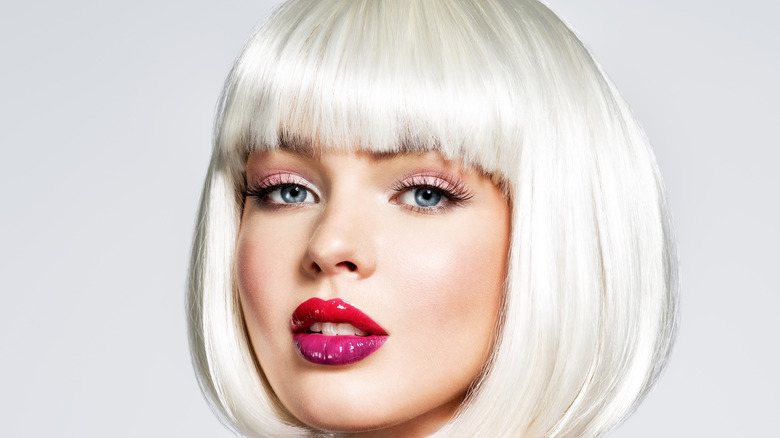 Shutterstock
Take it from us, it's difficult to go wrong with a bob. It'll never go out of style, and suits almost everyone, so why not consider it for the next time you want to shake up your style a little?
Speaking to Byrdie, hairstylist Leanne Citrone describes the bob suits al hair types, while "you can easily tailor it to each individual to achieve whatever it is they are looking for." She outlines ways to make the bob style suit all types of hair, proving that is really is something that everyone can work with. If you've got thinner hair, you may decide to go for more of a clean bob, while those with thicker or more curly hair might want to play around with longer layers. For best results, you can add some sea salt spray or some texturizing mousse (via Cheat Sheet).
An alternative to the bob is the lob. It's a similar style, but goes down a little longer to your shoulders rather than ending at your chin. Per InStyle, it's great if you've got fine or damaged hair, as it makes it look thicker.
Try side-swept bangs or go long with layers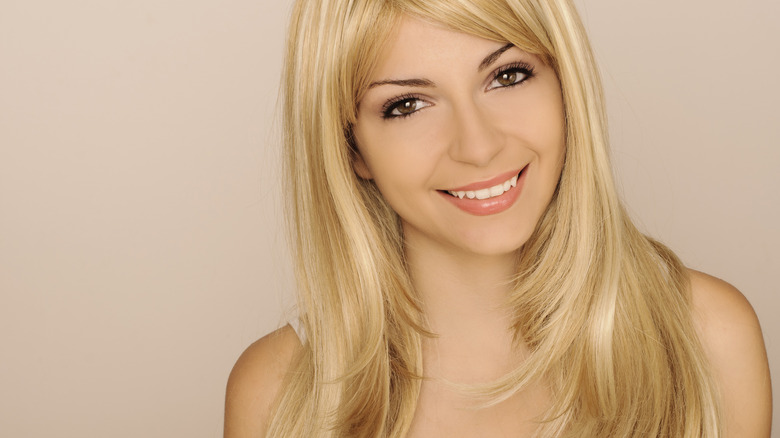 Shutterstock
If you're thinking of getting bangs, side-swept bangs are probably the best way to go. A low-risk style, they can even make your face look slimmer, and don't need too much maintenance to look after either (via StyleCaster). However, it might be a smart idea to request longer bangs, so that they won't curl up too high and make styling your locks difficult (via Cheat Sheet). 
Speaking of longer hair, a long, layered style is a timeless and glamorous look. It'll give your hair more volume, and everyone suits it, but you'll need to keep your hair in good condition. The occasional hydrating mask can work wonders, or even just some coconut oil before bed (via Cheat Sheet). As long as you look after your hair, you can be sure that it'll look great — no matter the type of hair you have!