Who Is Bill Cosby's Wife, Camille Cosby?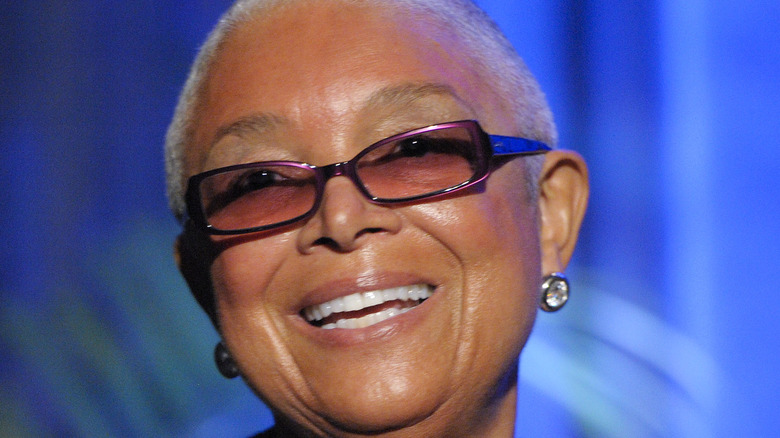 Leigh Vogel/Getty Images
If you were a fan of Bill Cosby's 1980s brand of comedy before scandal broke later in his life and he was convicted of sexual assault, you'd frequently hear the name Camille in his acts. He used humor to tell stories about his wife, kids, and family life, portraying himself as America's dad. Years later, when accusations of sexual assault started flying in 2015, Camille Cosby stuck by her husband's side, issuing this statement:
"The man I met and fell in love with, and whom I continue to love, is the man you all knew through his work," she said. "He is a kind man, a generous man, a funny man, and a wonderful husband, father and friend. He is the man you thought you knew," via The Washington Post. 
In 2021, Camille reunited with Bill in Massachusetts after his surprising release from a Pennsylvania state prison in July 2021, according to the New York Post. Cosby had been sentenced in 2018 for three to 10 years behind bars, but the Pennsylvania Supreme Court threw the conviction out, citing an agreement he entered with prosecutors more than 10 years prior. Upon hearing of her husband's release, Camille said she was "ecstatic, relieved [and] happy," according to Us Weekly.
There's more to Camille Cosby than just a loyal wife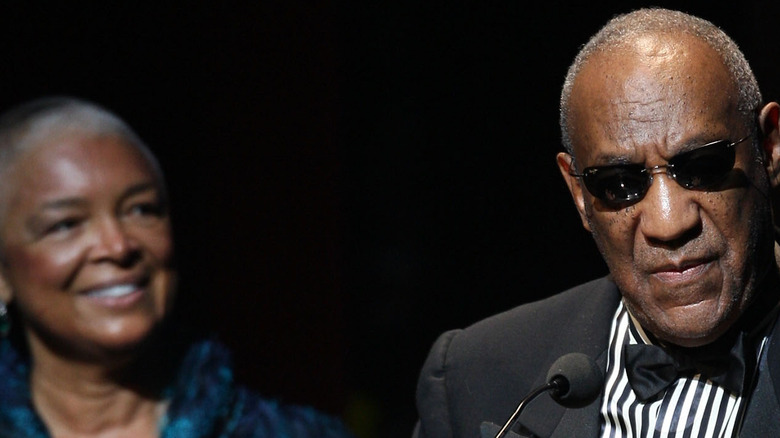 Bryan Bedder/Getty Images
Camille Olivia Hanks was born in what is now Silver Spring, Maryland to a wealthy family. She attended private schools and was pursuing a degree in psychology when she met up-and-coming comedian Bill Cosby, marrying him in 1964 (via The Washington Post). The Cosbys went on to have five children together, giving each one a name that started with the letter "E" standing for excellence. Erika, Erinn, Ennis, Ensa, and Evin all became a part of their father's standup act, along with Camille.
As Camille watched her husband's career grow, she went back to school to complete her own education and eventually earned her doctorate. She chose to then focus on African-American issues and began a career full of speaking engagements in 1986 when she gave a commencement address at Howard University. In the ensuing years, she created an African-American oral history project and penned commentaries with her thoughts about racism.
After she became a public figure herself, she told Oprah Winfrey, "I don't think that I thought I was smart. I knew I was a good mother, but I didn't think that I was smart in terms of having something to say if Bill and I were seated with a group of people who were busy doing their different things. I always said, 'My husband is the public person. He is the one who has something to say,'" (via The Washington Post). 
Camille Cosby experienced a mother's worst nightmare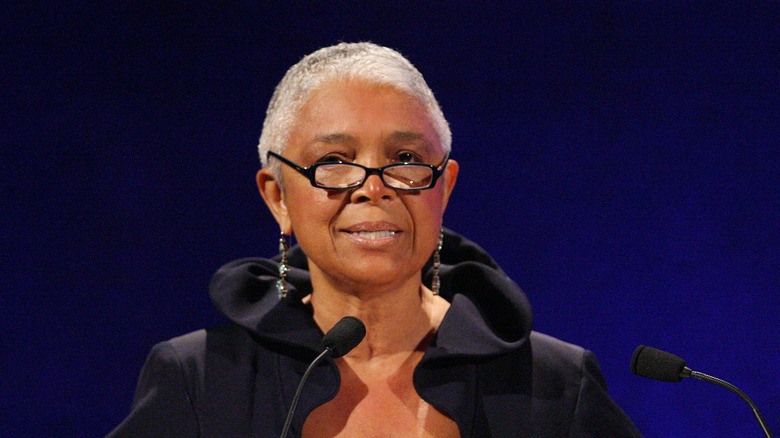 Bryan Bedder/Getty Images
Tragedy struck Camille Cosby twice, once in the late 1990s and again just months before Bill Cosby's sentencing. In 1997, the Cosbys' only son, Ennis, was killed when he was changing a tire on the side of a California road. He was only 27 years old and his killer confessed in 2001, stopping the appeal of his conviction, according to ABC News.
In 2018, the Cosbys lost another child, when 44-year-old daughter Ensa succumbed to kidney failure. At the time, the family released a statement, thanking the "many people for their prayers for their beloved and beautiful Ensa." Ensa herself had also released a statement about the accusations against her father the year before she passed, saying, "Racism has played a big role in all aspects of this scandal," via TIME. 
Camille echoed her daughter's sentiments two years later, telling ABC News, "The #MeToo movement and movements like them have intentional ignorance pertaining to the history of particular white women — not all white women — but particular white women, who have from the very beginning, pertaining to the enslavement of African people, accused black males of sexual assault without any proof whatsoever, no proof, anywhere on the face of the earth."