Has Kanye West Really Made This Atlanta Landmark His Temporary Home?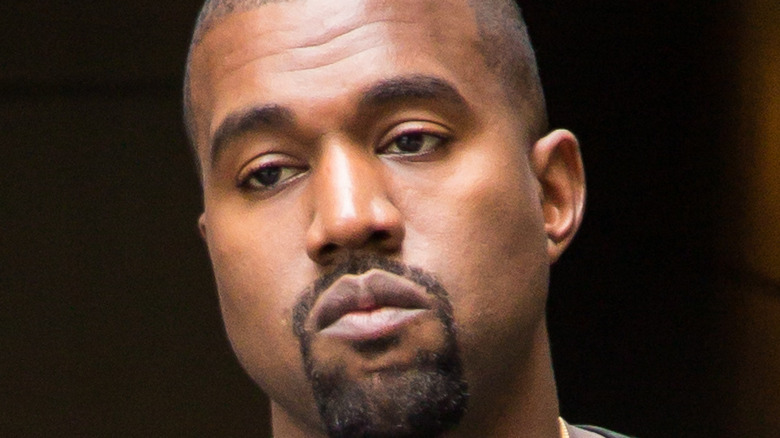 Shutterstock
Kanye West is known for going all in on his music, but also for making a splash doing big things with his personal life, including proposing to estranged wife Kim Kardashian on a Jumbotron at the San Francisco Giants' AT&T Park (via Rolling Stone). His latest big and unusual move also involves a stadium, and this time it's a literal move because West is living there.
Yes, the eccentric musician and music producer is now living in Atlanta's Mercedes-Benz stadium where he is recording his latest album, "Donda," and he doesn't plan to move out until the album is finished. In fact, West held a sold-out listening party in the park on July 22. Guests in attendance included Kim Kardashian-West and the couple's four small children, as well as other celebrities, including Shaquille O'Neal and CeeLo Green, according to Page Six. But just how is West making this a cozy and comfortable way to live, suitable with his preferred elaborate lifestyle?
Kanye West sets up a luxury life in a large Atlanta stadium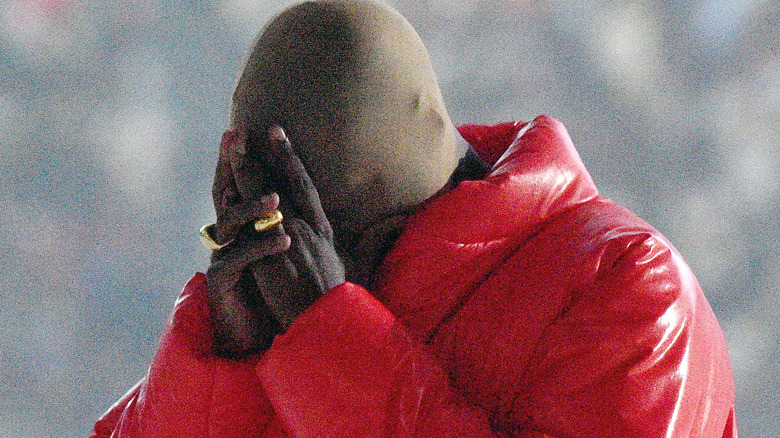 Kevin Mazur/Getty Images
As Kanye West records his 10th studio album, named for his late mother, Donda West (via Page Six), he has made sure to keep his standard of living in a place not meant to be a home. According to TMZ, West has set up a living space, a studio space, and has a private chef cooking meals for himself and his crew. In a stadium, he also clearly has plenty of space.
While West may have not intended to live in the stadium, TMZ reports that he was so inspired by the crowd at the listening party that he decided he had to stay in the stadium to finish his album. Eagle-eyed fans spotted him there at the Atlanta United soccer game on Saturday, still wearing the clothing from his music celebration. West even posted an Instagram video of himself at the game.
"Donda" was first scheduled for release in July of 2020, but a series of delays pushed the release date off by more than a year. As of this writing, West plans to release the album on August 6, 2021 (via USA Today).