Jersey Shore's Sammi Giancola Finally Updates Fans On Her Relationship Status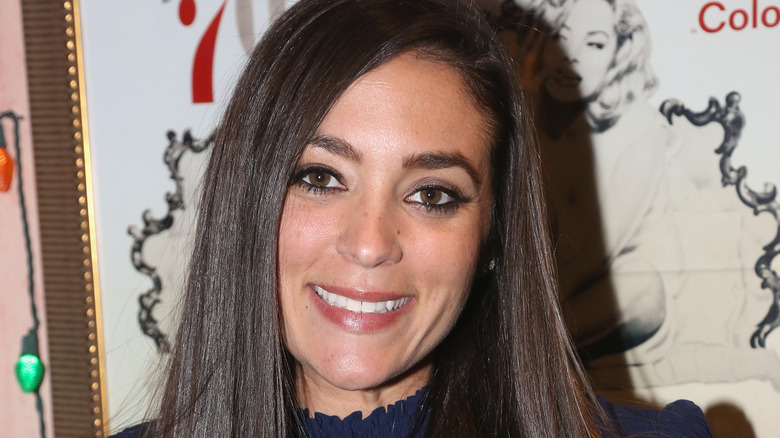 Bruce Glikas/Getty Images
After stepping back from the "Jersey Shore" reboot, original cast member Sammi Giancola seemed to forgo the spotlight to focus on her personal life. In 2017, the former reality star started dating Christian Biscardi, after sharing her tumultuous relationship with costar, Ronnie Ortiz-Magro, during her time on the show, according to People. Recently, Giancola's TikTok video confirmed news of their break up after eagle-eyed fans noticed that the two unfollowed each other on Instagram.
The outlet reports that, during a Q&A TikTok session, a fan asked if she was single and she promptly answered with "Yes." The next question asked if she was happy, which warranted an emphatic "YESSS!"
Giancola got engaged to Biscardi in 2019 after two years of dating. The two planned to marry in 2020 and had to rearrange their wedding plans due to the pandemic. The outlet also notes that the 34-year-old attended the grand opening of her new boutique, Sweetheart Coast, in Ocean City, New Jersey without her engagement ring recently — signaling the end of what many hoped would be her forever relationship.
Breakup rumors swirled for months before the split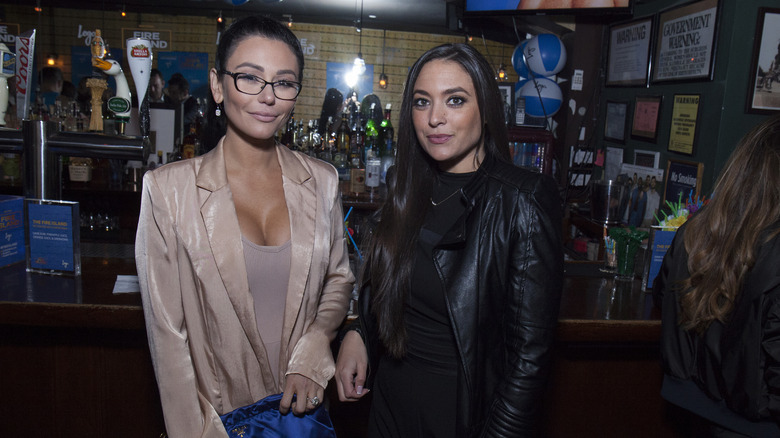 Santiago Felipe/Getty Images
At the grand opening of Sweetheart Coast, fans were quick to point out Biscardi's absence. "It was obvious she wasn't wearing her ring," an eyewitness told E! News. "Everyone was speculating about it. She didn't mention her fiancé or wedding. Her sister and her mom both attended, but Christian wasn't there. It was noticeable."
During happier times, Giancola cited her flourishing relationship as her main reason for steering clear of the "Jersey Shore" reboot. "I have chosen not to join the show this season because I am at a completely different place in my life right now focusing on my businesses and my relationship," she said on Instagram at the time. "I am not the same as I was when I was 22. At 31, I am currently extremely happy in every aspect of my life and want to avoid potentially toxic situations."
She went on to share her love for her costars and thank the show for the opportunities it brought her way. "I will forever be grateful to 'Jersey Shore' and everything it has brought to me! I've just decided to live my life for me these days," she added.
Currently, her former fiance has also deleted all of their pictures together from his Instagram feed, E! News reports.