Who Is FBoy Island's Charley Santos?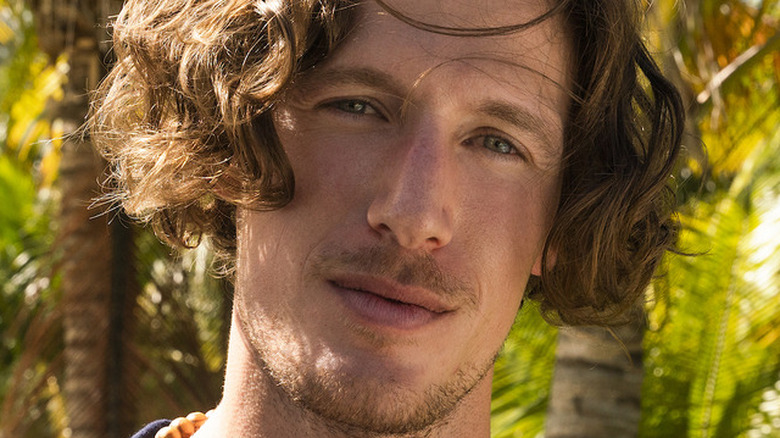 Courtesey of HBO Max
HBO Max's "FBoy Island" looks set to become one of the most exciting additions to our TV schedules. Hosted by comedian Nikki Glaser, the show first airs on July 29, and features three female contestants who, faced with an island inhabited by 24 men, have to work out whether they're self-proclaimed "Nice Guys" or "FBoys" their for the chance to win a $100,00 grand prize (via People).
Of the 24 men aged between 22 and 35, twelve consider themselves "FBoys" while the other twelve consider themselves "Nice Guys." As the season goes on, the three women, aged between 25 and 30 and who include CJ Franco, have to decide who fits each category. 
Before the show begins, however, we've been able to meet the contestants and find a little out about them. One such entrant is 30-year-old Charley Santos – but is he naughty or nice? Here's all you need to know before you tune in for the first time.
Charley was born and raised in France
Los Angeles-based Charley Santos is one of 24 hopefuls on "FBoy Island," and per People, he works as a model and fitness trainer. Both inside and outside work, he seems to keep himself rather busy – he enjoys studying physiology and corrective exercise and reading about business, health, nutrition, and self-development. 
He's a real fitness buff, enjoying numerous forms of exercise including hiking, MMA, parkour, running, swimming and yoga, and as can be seen from his Instagram, he works with a number of modeling agencies. Having amassed over 50,000 followers, he appears to be a pretty popular figure already. In an interview with men's style magazine Prestige, he revealed that he was born and raised in France, and enjoys the arts, architecture, museums, and theaters, while he gives his favorite TV show as "Peaky Blinders." 
Of course, there's still a lot we've got to learn about Santos, but we're sure to find out more about him and the other guys, like Kevin Sun, once "FBoy Island" hits our screens in just a couple of days.