Who Is Grown-Ish Star Luka Sabbat?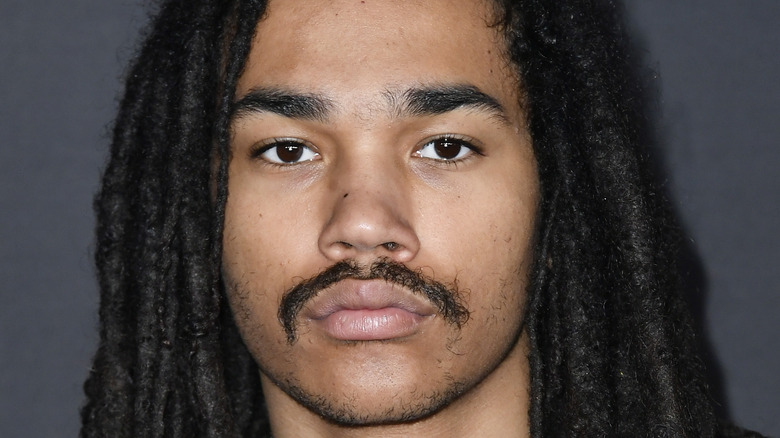 Frazer Harrison/Getty Images
There are not too many stars on Freeform's "Grown-ish" that capture audiences' attention, but actor Luka Sabbat is definitely one of them.
The New York native had a pretty extensive career as a model before starring on the "Black-ish" spin-off. Previously, according to Freeform's website, Sabbat made headlines when he modeled in Kanye West's Yeezy Season 1 presentation in 2015 as one of the few first male models. Since then, his social media presence grew as fans fawned over his effortless and fashionable style. No wonder he self-described himself as a "creative entrepreneur," per the outlet.
Surprisingly, "Grown-ish" is Sabbat's first acting role, according to his IMDb. He first appeared in the sitcom's pilot and was introduced as Luca, a hippie-adjacent, marijuana-loving fashion student at the fictional Cal U and potential contender for Zoey's heart, Teen Vogue reported. Unlike other actors whose roles are the exact opposite of their personalities, Sabbat said his TV role is similar to everyday persona, the outlet added. "My character is basically me," he said. "He's studying fashion, which is fun because it's a TV, college student version of me."
And similar to his on-screen character, Sabbat has a history with fashion. Per Teen Vogue, he grew up around fashion and the industry as his mother worked as a fashion stylist for Dior. "I was born in New York and grew up in Paris, he revealed. "I was born into a fashion family and I went to fashion shows very young."
Luka shares similarities with the Luca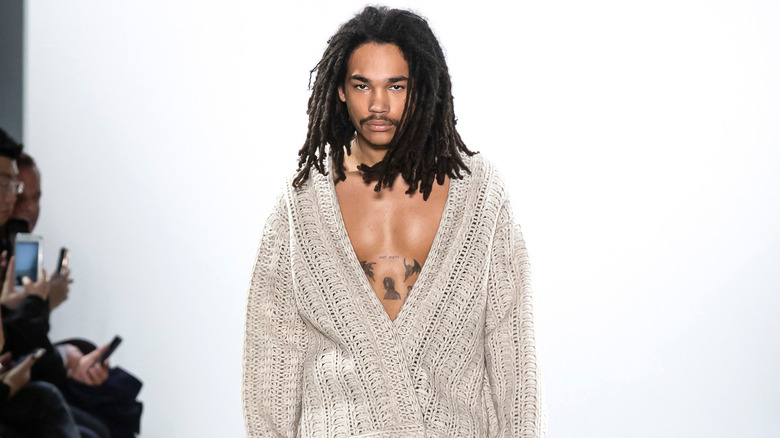 Shutterstock
Another similarity to his on-screen character is that he likes experimenting with makeup and different feminine styles, adding that he does whatever makeup styles he wants, regardless of criticism (via Entertainment Weekly).
Though Luka Sabbat is similar to his on-screen character, there are a few differences. For one, where Luca is a stoner and avid fan of all drugs, Sabbat does not do drugs, per Entertainment Weekly. And, he definitely doesn't make the same emotional decision his character does. "I do share some things, in terms of energy or whatever the case may be, but I don't handle things the same way he does emotionally," he said to the outlet.
Additionally, unlike Luca, Sabbat likes simple things like "Shrek 2" but only on DVD, per Entertainment Weekly. He also said to the outlet that his favorite food is Tapatio, a spicy sauce that he puts on everything, including spaghetti and cold macaroni salad. Sort of weird, but weird is everyone brand for the on- and off-screen Luca.