The Truth About Nicki Minaj And Cardi B's Feud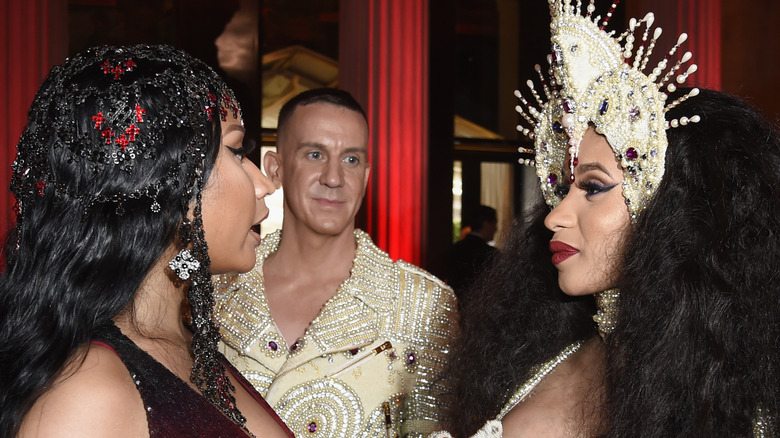 Kevin Mazur/mg18/Getty Images
There's no doubt that both Nicki Minaj and Cardi B have revolutionized the world of rap. The two have both held a number one spot on the charts, and boast numerous other awards (via Billboard/Billboard). With the two women constantly in competition for the top spot in the rap game, there's bound to be some drama. Rewind to 2018, the Harper's Bazaar Icons party during New York Fashion Week.
An altercation between Cardi B and Nicki Minaj turned physical, and ended with Cardi B famously throwing one of her shoes at the "Super Bass" rapper (via USA Today). Anonymous eye witnesses said they saw Cardi B try to attack Minaj as she finished a conversation, and a video that circulated social media at the time reportedly showed Cardi B lunging at someone. The "Bodak Yellow" rapper was escorted from the premises by security, reportedly with a bump on her head.
Why the bad blood?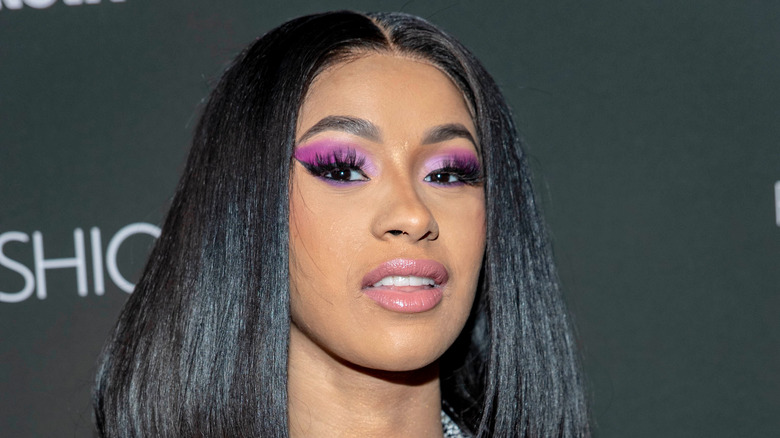 Shutterstock
It turns out the feud between Cardi B and Nicki Minaj goes back a whole year before the infamous shoe-throw, when a screenshot of Minaj liking a comment dissing Cardi B's freestyling, which she later said was photoshopped, started circling social media, according to Glamour. After that, the rappers took turns taking jabs at each other both over social media and in their music, with Cardi B seemingly dissing Minaj in "Swish Swish," and Minaj doing the same to Cardi B in her verse in "No Flag." The two publicly denied the feud several times, before it seemed Nicki Minaj blocked Cardi B on Twitter.
In an Instagram post, Cardi B explained that the last straw came when she claimed Minaj made insulting comments about her daughter Kulture. The post reads, "when you mention my child, you choose to like comments about me as a mother, make comments about my abilities to take care of my daughter is when all bets are f***in off!!" Minaj denied the accusations, saying "I would never discuss anyone's child" (via USA Today).