This Is What Makes FBoy Island Stand Out From Other Dating Shows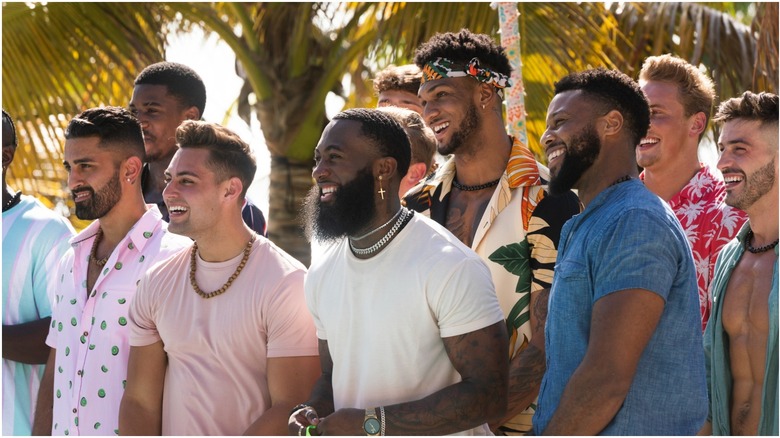 Courtesey of HBO Max
HBO Max is looking to get into the reality dating game with its latest show, "FBoy Island." The series was created by former "The Bachelor" producer Elan Gale and is set to feature three women looking to separate the good guys from the players as they form bonds with the contestants (via The Daily Beast). The cast will include 12 nice guys hoping to forge a romantic connection with one of the three women. Meanwhile, the 12 other men are self-proclaimed "Fboys" who are hoping to win the $100,000 cash prize by convincing one of the women that they're there for love and not money, per Cosmopolitan.
The trailer for the show promises fans high drama, which includes fights between the contestants, tears from the men and women alike, and plenty of scantily clad moments as everyone hangs out by the pool. The series is being hosted by comedian Nikki Glaser, who recently opened up about why the new reality dating series is so different from the other shows of its kind.
FBoy Island doesn't take itself seriously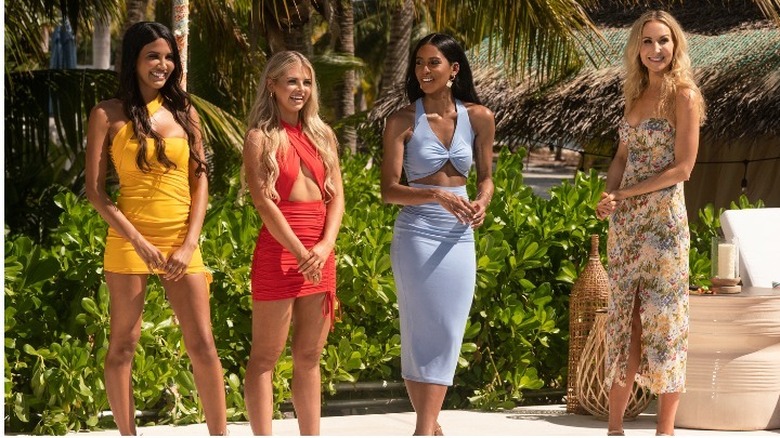 Courtesy HBO Max
According to Us Weekly, "FBoy Island" host Nikki Glaser promises fans that the show will be much different than other reality dating fan-favorites such as "The Bachelor," "Too Hot to Handle," and "Love Island." Glaser tells the outlet that at the heart of it, it's really a comedy show.
"The real difference right out of the gate is that it's a comedy. The part that I love so much about it is that I was able, as the host, to bring a comedic voice to the show," she stated. "We watch these shows and we laugh amongst each other, and we laugh with the people we're watching them with. We make fun of it, but the shows rarely make fun of themselves or acknowledge the fact that what's happening is hilarious. I was able to do that as the host of the show and the people I made the show with were down to, kind of, change the format."
Glaser added that while fans usually make fun of reality dating shows, "FBoy Island" makes fun of itself. "I think what people are going to be surprised by is how funny the show is," she said. "I think it's going to really convert a lot of people who were hesitant to get into this kind of reality programming before because it's for their girlfriend, but we're going to get you this time. It's too good."
"FBoy Island" begins streaming on HBO Max on July 29.