Here's What Paris Hilton Has To Say About The Pregnancy Rumors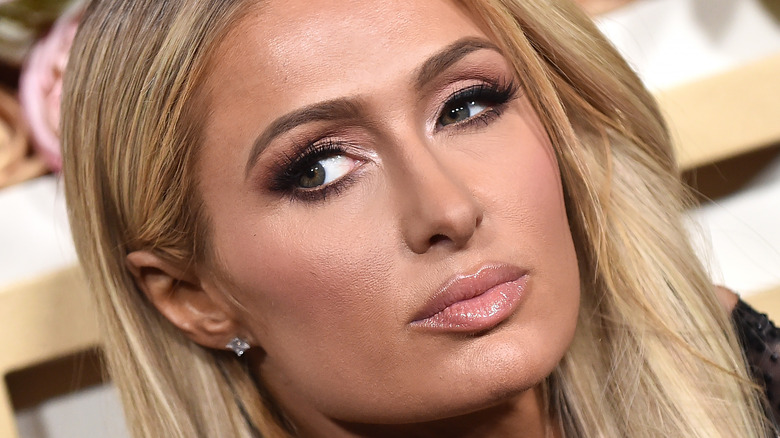 Shutterstock
Following her revealing YouTube documentary, her very own Netflix cooking show, a successful podcast, and news of her engagement back in February (via Vanity Fair), the past year has felt like something of a renaissance for everyone's favorite hotel heiress, Paris Hilton. So, when news broke that Paris was expecting her first child with her fiancé, Carter Reum, fans all around the world began congratulating the reality star. 
News of Hilton's pregnancy was "exclusively" revealed by Page Six on Tuesday, July 27. However, the publication's so-called insiders must've got their information mixed up because the "Simple Life" star was quick to deny the reports.
Speaking on a brand new episode of her popular "This Is Paris" podcast titled "This Is... I'm Pregnant??," Hilton directly addressed the reports surrounding her rumored pregnancy, and revealed to listeners that she woke up to around "3,000 texts" and her iPhones "blowing up" when the news first broke.
What did Paris have to say about the pregnancy rumors?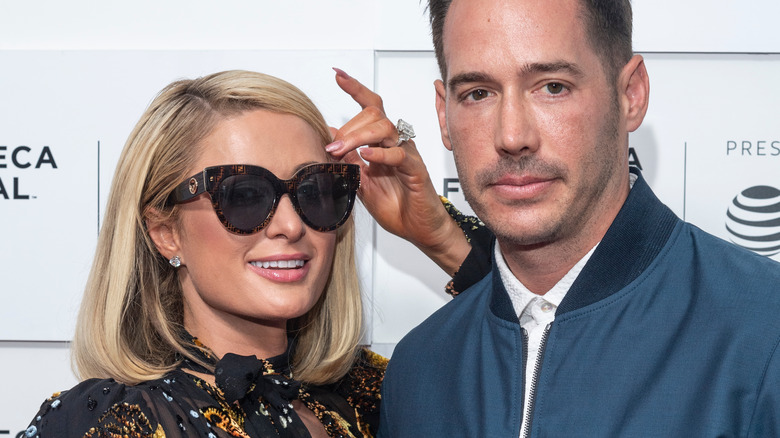 Shutterstock
Appearing on her "This Is Paris" audio series, Hilton disclosed to fans that she is in fact not currently pregnant, before revealing that she "can't wait to have children in 2022" after she walks down the aisle with her fiancé, Carter Reum. 
"I also woke up to about 3,000 texts, all my iPhones are blowing up — all five of them — everyone wishing me congratulations and so happy for me and, yes, I've heard from people I haven't heard from in years." Speaking on the podcast, Paris joked, "Thank you everyone for all the messages. It's a busy day today so I haven't answered anyone yet, but yes, I am pregnant with triplets ... I am so excited for motherhood."
According to People, she concluded, "I'm just kidding. I am not pregnant, not yet. I am waiting until after the wedding. My dress is being made right now so I want to make sure it looks gorgeous and fits perfectly, so definitely waiting for that part."
As Page Six reported, Paris and her fiancé Carter have been open about their plans to one day start a family, and Hilton revealed in January 2021 that she had undergone IVF treatments. "He's just my dream guy. ... [Carter is] 100 percent [the one]. We talk about [planning a wedding] all the time and planning our baby's names and all of that," Paris previously stated during an appearance on the "Trend Reporter" podcast.