My Big Fat Fabulous Life Season 9 - What We Know About The Release Date And Cast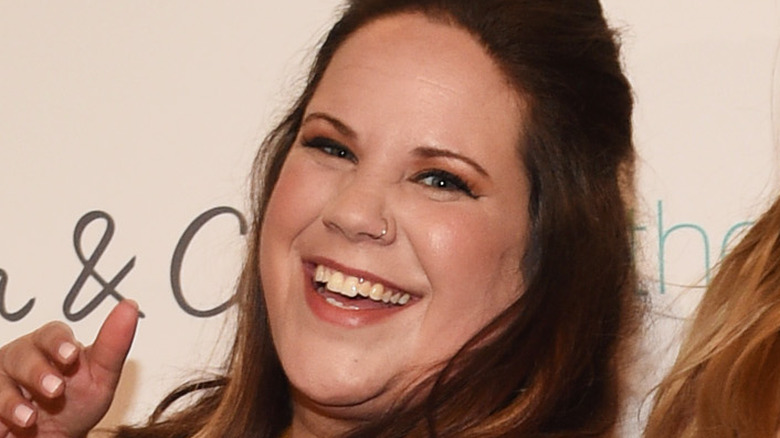 Bryan Bedder/Getty Images
TLC's hit show "My Big Fat Fabulous Life" is coming back for Season 9 and Whitney Way Thore is ready to take audiences along for the ride as the adventure of her life continues. Thore's original internet fame sprang from a viral YouTube video series, A Fat Girl Dancing, where she and one of her besties, Todd Beasely danced to various pop songs. The series was a hit and thousands of commenters were inspired by her joyful energy, enthusiasm for dance, and anti body shaming message.
In "My Big Fat Fabulous Life," viewers have followed along for eight seasons as Whitney builds her dance class business, fights prejudices about her weight, struggles with certain health issues, moves in with her parents, and continues to try to be her best self. In the most recent season, Whitney Way Thore and Chase Severino broke off their engagement, the show followed Whitney's mental health struggles through Covid quarantine, and her considerations about moving to Greensboro (via E! Online). Loyal fans who follow Whitney on social media will know that she did in fact make that move, and will be eager to see what happens next.
My Big Fat Fabulous Life Season Nine release date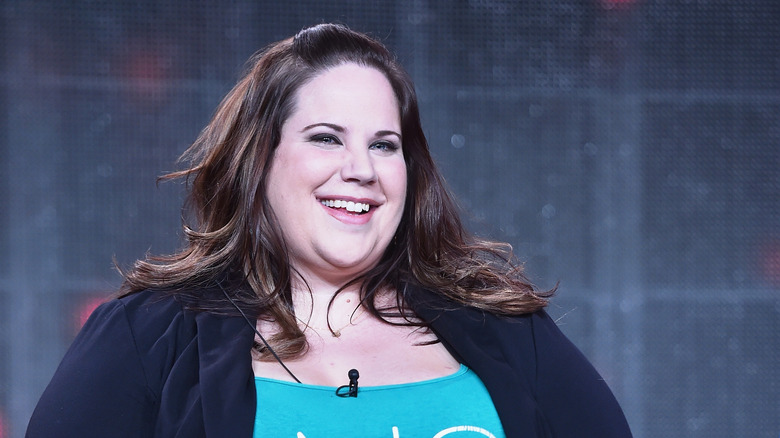 Alberto E. Rodriguez/Getty Images
In an Instagram announcement, Whitney shared that the new season will premiere on TLC on August 17th, so fans won't have to wait much longer to check in with Whitney's adventures. As reported by People, the new season trailer shows no shortage of drama and fun. In a confessional cutaway, Whitney explains that she feels like she's in a start over point in her life, which makes sense after a broken engagement, and her move to Greensboro.
The trailer also touches on Whitney's crush on her French tutor, a back injury suffered by Whitney's mom, some conflict with Buddy over his absence, and the beginning of Whitney's journey with IVF and egg freezing. It seems from the trailer that fertility concerns will be a major topic for the upcoming season. As Whitney shares in a confessional her anxiety that at 37 there isn't much time for a baby or the life she thought she would have, we also get to see a friend give her a hormone injection, and a painful looking visit to the doctor's office. Perhaps her recent breakup with Chase has given Whitney the opportunity to think about what she wants next and how to get it.
My Big Fat Fabulous Life Season 9 Cast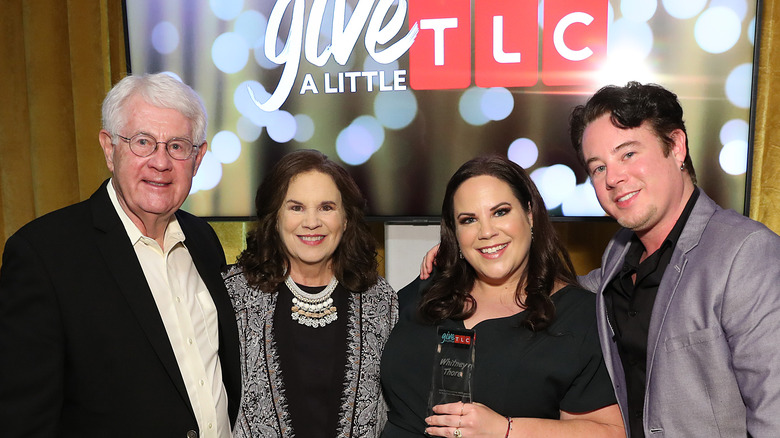 Cindy Ord/Getty Images
Aside from the major change of Whitney and Chases' broken engagement, it seems like fans will see the rest of the folks in Whitney's life quite a bit. Her mother is certainly present in the trailer (sadly in back pain when we see her) and presumably we'll be seeing lots of footage of Whitney's parents. Fans can also expect a fair amount of screen time for Buddy who, though he still technically lives with Whitney, has been spending more and more time with his girlfriend, leaving Whitney feeling lonely and abandoned.
It does sound like Whitney's business is going well though — she says business is booming. NoBSActive, a subscription based online community of workout classes founded by Whitney is thriving through the pandemic, with stellar reviews and a clear mission. According to their website, No BS Active (that's No Body Shame, btw) is "a body-positive online fitness program designed to increase strength, stamina + confidence. It is not a weight loss focused program." New business partner Jessica Powell is showcased on the website and featured in the show trailer, so it's fair to assume we'll be seeing a lot of her as well.
And let's not forget the mystery French tutor! The final bit of the season trailer drops the news that France is opening up to American tourists and Whitney floats the idea of going to meet her tutor in person. We see masks donned, bags packed and a plane taking off ... will we be seeing a new face on the show? Only one way to find out. My Big Fat Fabulous life returns for season 9 on August 17th.