What You Need To Know About My Unorthodox Life Star Julia Haart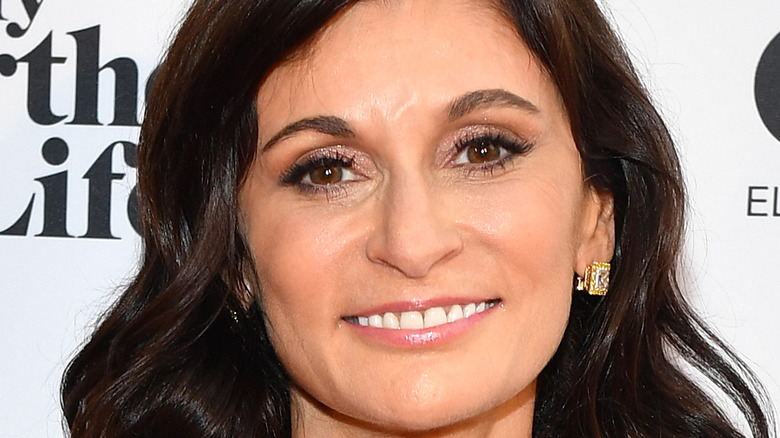 Noam Galai/Getty Images
For viewers outside of the exclusive fashion world, Julia Haart became a household name with the launch of her Netflix reality series "My Unorthodox Life" in July 2021. The series documents the life of Haart and her family as they adjust to life outside their Yeshivish Jewish community in Monsey, New York (via Los Angeles Times). Akin to an Orthodox Jewish "Keeping Up With The Kardashians," each episode deals with some stumbling blocks that the family usually overcomes by the end credits (and Shabbat dinner).
Haart, who also serves as executive producer of the series (via IMDb), kept her fundamentalist past a secret until 2016 when she became creative director of La Perla luxury lingerie. "Until I felt that I had accomplished something, I didn't want people to know about my past," Haart explained (via LA Times), "because I didn't want what was done to me to define me. I wanted what I had done to define me."
Since leaving the community, Haart has gone on to accomplish more than one could hope to achieve in a lifetime. 
Julia Haart escaped her orthodox community by selling life insurance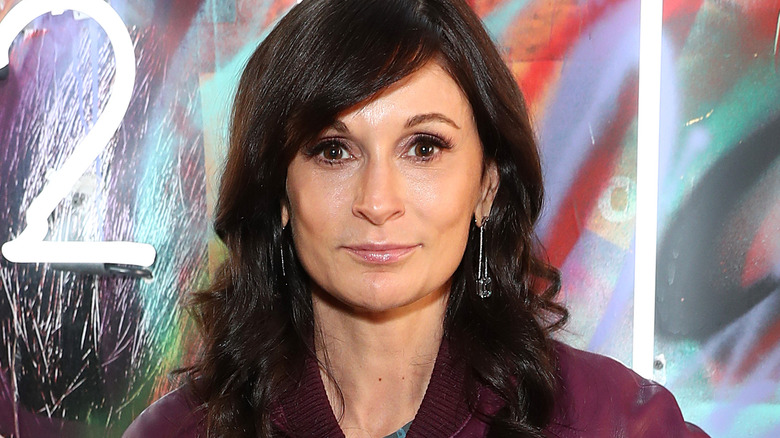 Cindy Ord/Getty Images
Haart's first step in leaving Monsey for Manhattan was admitting to herself that she no longer shared her community's beliefs (via Elle). "It was a very, very long process" the mother of four told Elle. "It took around eight years before I actually walked out the door." Haart began building her escape fund by secretly selling life insurance, unbeknownst to her ex-husband. 
After making enough money to officially flee her conservative community, Haart began peddling a shoe line of mega-high heels in 2013. "It genuinely didn't occur to me that I would fail, because I was so f***ing ignorant," Haart told the Los Angeles Times. That fortitude propelled Haart into a partnership with La Perla, for which she made headlines after creating Kendall Jenner's iconic 2017 Met Gala gown. Haart's final step in world domination has been transitioning to CEO of Elite World Group, an international conglomerate of modeling and talent agencies.
Now that Haart has taken back all the power previously stripped from her, she's made it her mission to spread the wealth. "My goal is to help create an army of financially independent, strong women who will never have to ask permission and never feel less than great." And just because Haart is getting older doesn't mean she has any plans to slow down. "Forty-three years of my life have been stolen from me. I don't have time."