The Tragic Death Of Infomercial King Ron Popeil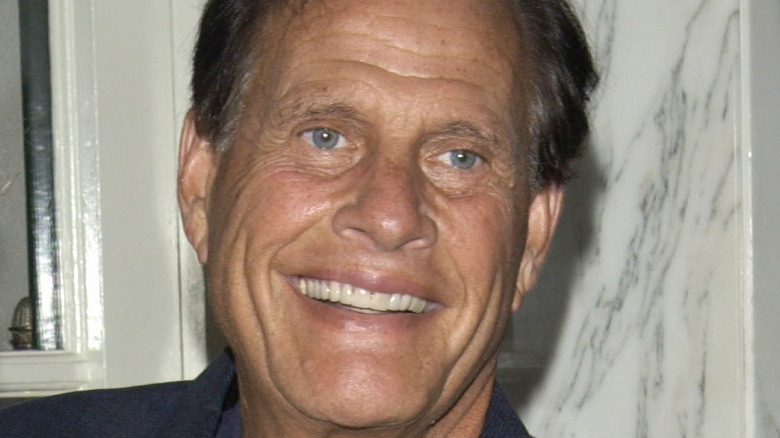 Shutterstock
Ron Popeil, the infomercial king responsible for best-selling products like the Chop-O-Matic, Veg-O-Matic, and Pocket Fisherman died on July 28, 2021, at the age of 86, according to TMZ. The outlet reported that Popeil experienced a "severe medical emergency" Tuesday, July 27, 2021, and died the following morning at Cedars-Sinai Medical Center in Los Angeles, California. He was "surrounded by family," per TMZ. Popeil's family and team have yet to publicly comment or confirm the news as of this writing.
Over the many years of his career (he first launched the Chop-O-Matic in 1959), Popeil became known for his iconic infomercials and the equally memorable lines that accompanied them. One of the most popular was "Set it and forget it," which helped market the Ronco Showtime Rotisserie & BBQ (via YouTube). Clearly, the catchphrase worked. TMZ noted that the product grossed over $1 billion in domestic sales and demolished records on networks like QVC. Equally memorable was the catchphrase that accompanied the Veg-O-Matic — "But wait, there's more." 
Popeil's legendary status was cemented when he was parodied by Dan Akroyd on "Saturday Night Live" in 1976 (via YouTube).
Ron Popeil is survived by his wife, Robin, and other family members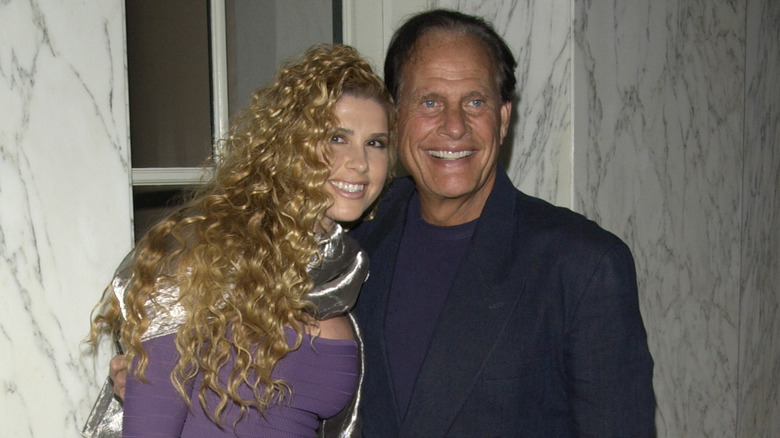 Shutterstock
Ron Popeil leaves behind his wife, Robin Popeil, four daughters, and four grandchildren. Popeil also leaves behind his friends and fans who, according to TMZ, referred to themselves as "The Rontourage." It appears that "The Rontourage" may include the likes of President Joe Biden, who appeared on Popeil's Instagram in 2019. "He really is, 'The People's Joe,'" Popeil captioned the photo. 
The preeminent pitchman amassed an impressive fortune thanks to his man years of hard work. TMZ estimated Popeil was worth $200 million at the time of his death. He made $55 million (via Yahoo! Finance) for the sale of his company Ronco — which filed for bankruptcy in 2018 (via the New York Post) — back in 2005. Despite the company's unfortunate fate, Popeil led it through some of its most successful years and was responsible for creating and then brilliantly hawking a multitude of products (via the Huffington Post) like the Ronco food dehydrator. "Before you try to invent a product, understand the need for the product in the marketplace," he once told Yahoo! Finance.
One thing is very clear following the news — Popeil and his legacy of creativity and innovation will be missed.