Rosie O'Donnell Shares Her Thoughts On A Possible Talk Show Reboot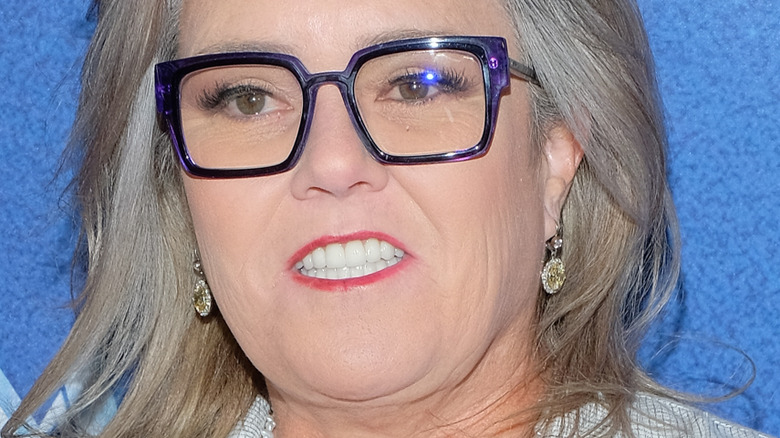 Matthew Eisman/Getty Images
Rosie O'Donnell is known for her roles in movies such as "A League of Their Own," "Now and Then," "Sleepless In Seattle," and "The Flintstones" (via IMDb). However, from 1996 until 2002, O'Donnell ruled daytime television with her popular "The Rosie O'Donnell Show." The series featured the actress in a hosting gig as she interviewed A-list celebrities and made audiences laugh.
While O'Donnell has been out of the talk show game for nearly 20 years, she still has her instincts. During the COVID-19 shutdown of 2020, she reprised her role as host for a stand-alone show, which helped raise money for The Actors Fund. O'Donnell eased right back in like she never left and ended up raising $600,000 for the charity. While speaking to Variety in March 2020, O'Donnell opened up about getting back into the talk show game.
"I know how to do that job. I remembered how long I did it and I remember leaving because my child was going into the first grade," O'Donnell said. "Well, he's now 24 years old and in the Marines. My whole world is different now but my instinct for doing that is still fresh as ever. I was happy it was still there. I thought it would be because that's not necessarily about interviewing people as much as it's just about being open-hearted and taking what comes out at you and dealing with whatever it is." So, is O'Donnell considering a return to daytime TV?
Rosie O'Donnell is unlikely to revive her popular talk show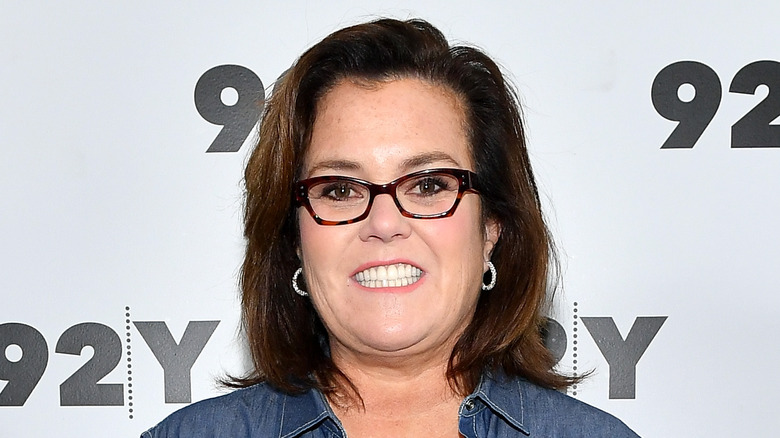 Dia Dipasupil/Getty Images
According to People Magazine, Rosie O'Donnell recently appeared as a guest on the outlet's "PEOPLE in the '90s" podcast. During her interview with hosts Andrea Lavinthal and Jason Sheeler, the comedian revealed that she's been asked to bring "The Rosie O'Donnell Show" back. However, she's unsure about reviving the popular show at this point. "I feel like for me, it was really of a time. The time to start a new show for TV now with the social delivery platforms that they have is not a 60-year-old woman. You have to be younger and have the fight in you and be on the cutting edge," O'Donnell stated. "So I don't think that I would do it again. Although my career has been so unpredictable that you never know what will happen," she admitted, adding, "I think that the time is past for that for me."
During the interview, O'Donnell also revealed one thing that made her stand out as a talk show host, and that was conducting fun interviews that were mostly light-hearted. "I was not a 'get you' kind of interview, I had no desire to make anyone feel uncomfortable," she confessed. While O'Donnell may not be ready to step back on to the airwaves to revive her talk show, she did help pave the way for others such as Ellen DeGeneres and Kelly Clarkson, who've enjoyed successful daytime TV careers.