The Truth About Ty Pennington's Fiancée Kellee Merrell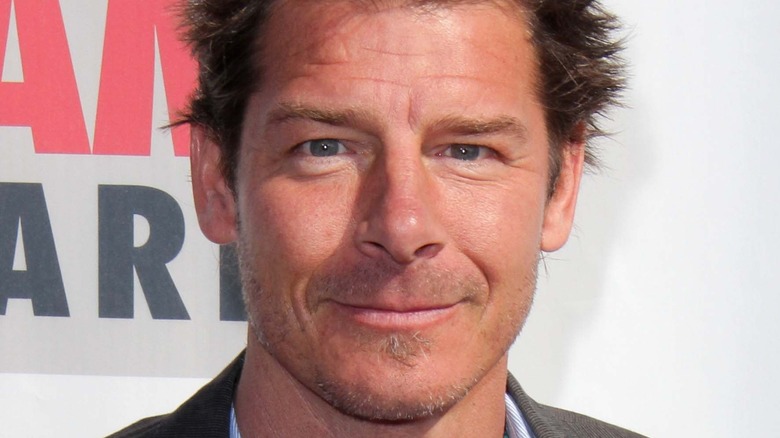 Shutterstock
Ty Pennington is finally ready to leave the unmarried life behind, with the HGTV host announcing his engagement to girlfriend Kellee Merrell, a social media manager from Vancouver. The couple actually met back in 2010 while Pennington was filming in Toronto, and they kept tabs on one another through the years, with things turning romantic in 2020. In fact, Pennington and Merrell stayed together in quarantine, which solidified their relationship.
"I have admired Kellee from afar for years. She's a beautiful person inside and out," Pennington told People. "Luckily our paths finally crossed at the right time. It's one of those things where you just feel happy being around a person. I never thought I would get married, but she changed that. Glad I waited for the one."
While Merrell keeps a low profile – forgoing any public social media accounts – Pennington often gushes about her on his own pages. The beloved home renovation host posted a tribute to his now-fiancée on her birthday in June 2021, writing, "Thank you ...Universe ...for creating this amazing human... who somehow tolerates me ...even tho I'm beginning to look like papa smurf after a Willie Nelson concert."
The couple has already purchased a 19th Century house in Savannah, Georgia, which they are busy renovating (of course). Pennington's rep said that the couple is "thrilled to be engaged and excited to begin their life together."
Ty was almost a Bachelor contestant
Ty Pennington has finally found "the one" after popping the question to his girlfriend, Kellee Merrell, at his home in Palm Coast, Florida (per People).
Soon after announcing the happy news on Instagram, many of the couple's friends posted their well wishes. Taniya Nayak, who appears on HGTV's "Battle On The Beach" with Pennington, responded with, 'Wooohoooo! Smart move!! She's a keeper! Congrats you two lovebirds!" while his "Trading Spaces" co-star Genevieve Gorder wrote, "IM SO HAPPY FOR YOU MY FRIEND!!! Cannot wait to meet her."
The HGTV star had been living the single life for so long, it's not exactly surprising that he was actually offered a chance to be on "The Bachelor."  "Yeah, it's nuts," he told Entertainment Tonight. "So I did 'Trading Spaces,' and I wasn't even sure what was gonna happen with that show. I got a call from a producer in L.A., 'You would live in a house with like 20 girls and you would have to spend time with them in hot tubs and at the end of it, you'd have to decide who you should marry. And I'm just like this, 'What?' What a different trajectory my life would have been if I had done that."