The Truth About Cazzie David's Friendship With Mac Miller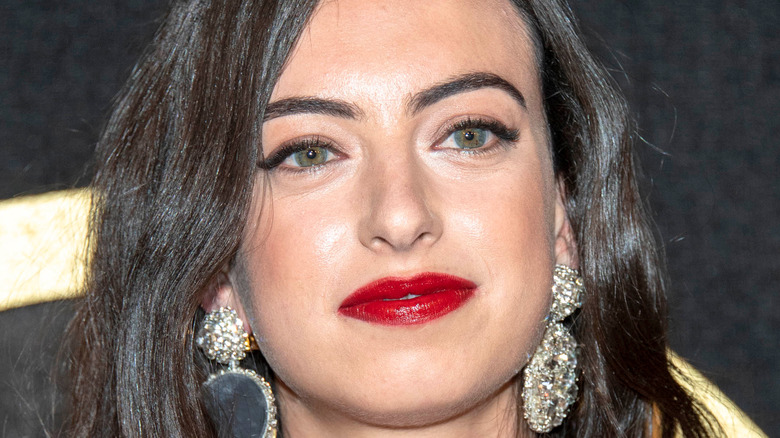 Shutterstock
Dealing with heartbreak is never easy, but it helps to lean on friends. In the case of Cazzie David and Mac Miller, the end of their separate high-profile romances led them to develop a special bond that lasted until Miller passed away in 2018.
David dated actor and comedian Pete Davidson for more than two years before he broke up with her (via text message), per Insider. She later found out on Instagram that he was involved with Ariana Grande, who Miller had been in a relationship with for two years prior. Davidson and Grande got engaged just a few weeks later on June 2018. While David remained mum about her feelings at the time, Miller did address his ex's engagement.
"I was in love with somebody. We were together for two years," the rapper told Marie Claire Australia. "We worked through good times, bad times, stress and everything else. And then it came to an end and we both moved on. And it's that simple. It's all positive energy. I am happy for her and [the fact that she's] moving forward with her life, just as I'm sure she is with me."
In private, however, the news that Grande had moved on so quickly reportedly hit Miller hard – and there was one other person who knew exactly how he felt. "Cazzie and Mac never met but started speaking because of Ariana and Pete's relationship," a source explained per Showbiz Cheat Sheet. "[They] leaned on each other."
Cazzie and Mac leaned on each other after their breakups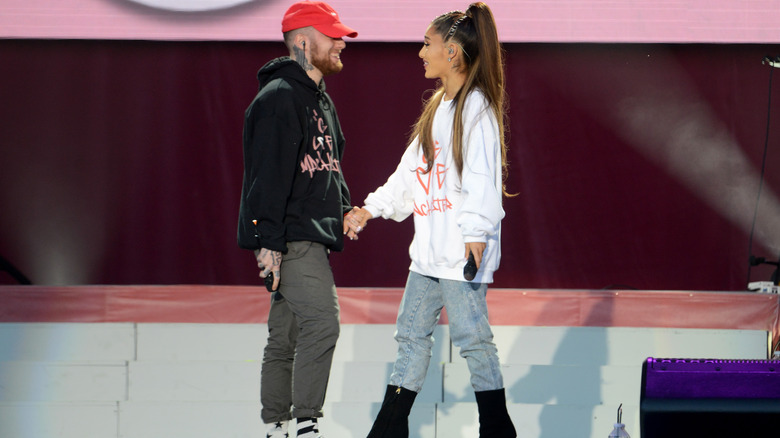 Getty Images/Getty Images
After splitting from their relationships with Pete Davidson and Ariana Grande – who announced they were engaged weeks after – Cazzie David and Mac Miller reportedly leaned on one another for support and the two remained close up until Miller's untimely death. 
David immediately reached out to Miller's family to offer her condolences, and eventually developed a friendship with his mother, Karen Meyers. In fact, David was Meyer's date to the 2019 Grammy Awards, where Miller was nominated posthumously – his first-ever Grammy nod per E! News.
As for Davidson and Grande, they ended their engagement shortly after Miller's death. The "SNL" alum has said he knew that their relationship was done once he saw how distraught Grande was over her ex's passing. "I pretty much knew it was over after that," he said (per Insider). "That was really horrible. I can't imagine what that s**t is like. That s**t is just terrible. All I do know is that she really loved the s**t out of him and she wasn't putting on a show or anything. That was f**ked up."