The Exact Beauty Products Ashley Benson Wore As Hanna On Pretty Little Liars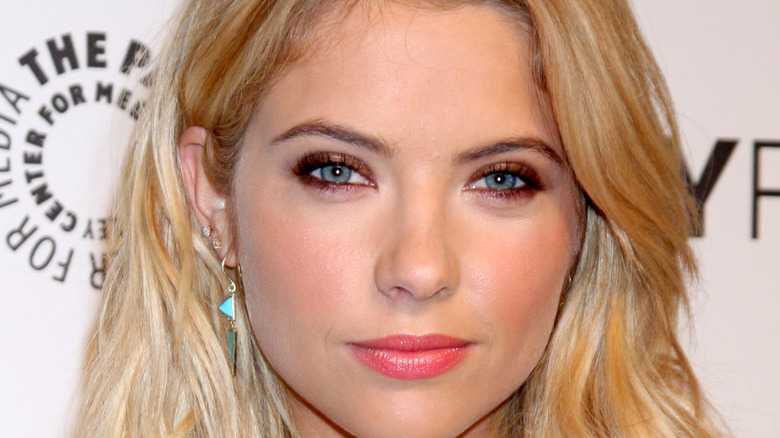 Shutterstock
That's right — more celebrity beauty product information has been revealed. This time, fans of the thriller drama "Pretty Little Liars" are in for a treat — and not from A. This series followed four best friends, plus a few compelling friends and adversaries, from high school into their adult lives, and each character had their own signature look that made them, well, them. These of course changed over time, since the show followed them for several years of their lives, but some products remained staples through and through.
One of these four friends, Hanna Marin — portrayed by Ashley Benson – has had her makeup products revealed. This is helpful not only because it helps you, the makeup guru and consumer, get to know this character a little better, but also because it helps you learn which products are worth investing in. Makeup isn't cheap, after all, so it's best to do your research before buying it. Now, you can use these products to look like Hanna Marin or to create your own signature look with them!
The products used on Ashley Benson may surprise you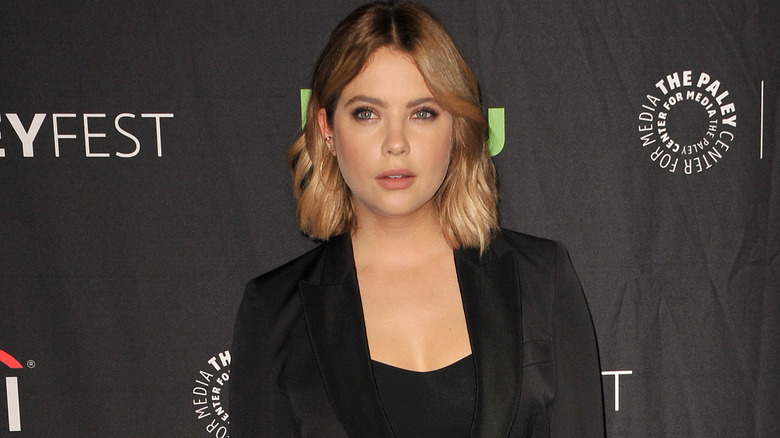 Shutterstock
This beauty product reveal comes from Cindy Miguens, a makeup artist from "Pretty Little Liars." According to Miguens, Hanna Marin is a "smoky bombshell," and she wanted her makeup to reflect this personality (via StyleCaster). To achieve this, Miguens told Teen Vogue that she used four specific products uniquely on Ashley Benson to bring Hanna Marin to life.
The first product is Benefit's BADgal Waterproof Eyeliner, which she would use on Benson's water line and smudge into her eye crease. The makeup artist would then use NARS' Blush in the shade Orgasm to warm Benson's cheeks. These peachier shades brought her to life in a way that lighter or deeper shades couldn't have. On her lips, Miguens would employ OCC's Lip Tar in the shade Grandma. While the name may make it sound like it's only for older individuals, this lip shade is incredibly warming and therefore perfect for television. Finally, on Benson's eyes, she would use Cargo's Paris Eyeshadow to smoke her out.
Together, these products created one of the best liars on television, and now you can try them too!