Why Nature Lovers Are Obsessed With This Swedish YouTuber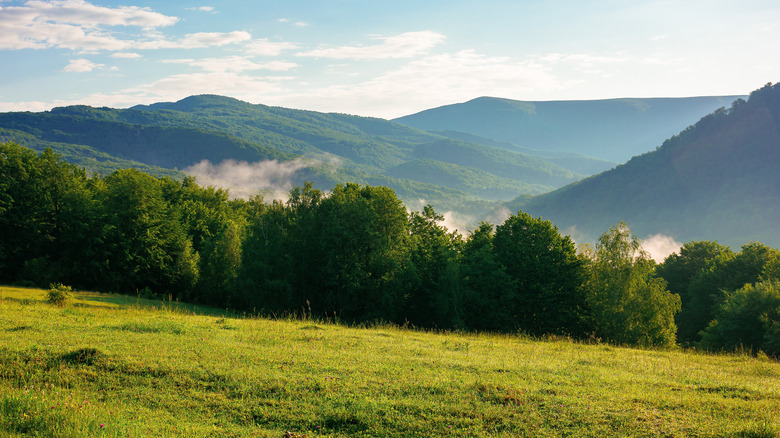 Shutterstock
Does city life get too loud sometimes? Or, maybe your suburban routine needs a refresh. Unfortunately, not everyone can get away and out into nature as frequently as they would like. Enter: Jonna Jinton, a Swedish YouTuber who shares her days in the north woods of Sweden on the streaming website for millions to see. 
The 32-year-old started a blog when she left city life behind and headed north to Grundtjärn, a city of 10 inhabitants. According to Newsunzip, Jinton dropped out of college and moved north to her familial home to start a new life. After finding a place to live, the artist started sharing videos and blog posts chronicling her new life. Dazzled with the area's stunning beauty and Jinton's relaxed vibe, viewers quickly tuned into her channel to see what she was up to in such a cold climate. The outlet reports that, after starting her blog in 2010 and YouTube channel in 2011, the Swede has racked up 3.54 million subscribers on the streamer. Currently, her videos have almost 300 million views.
Especially throughout the pandemic, Jinton's vlogs offer a refreshing look into nature. Combined with relaxing music and wholesome storylines, the episodes have made millions feel less alone and more connected with the natural world — no matter where they live.
Jonna Jinton shares her love of kulning on YouTube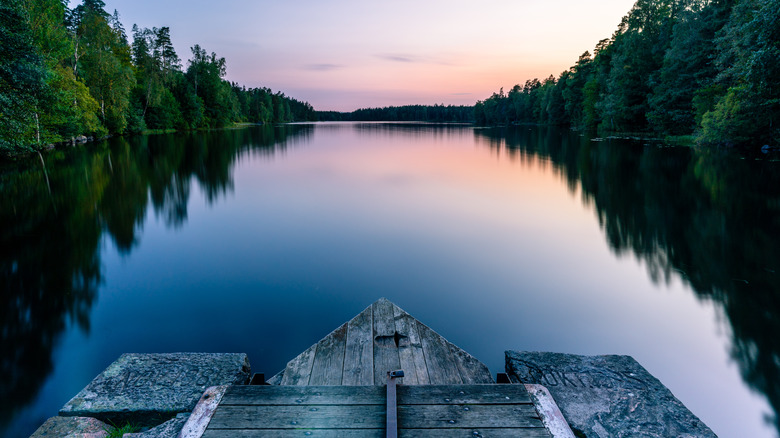 Shutterstock
Currently, Jonna Jinton also works as an artist. According to Medium, she explains her story in one of her videos. "I felt like something exploded in me, in the best way possible. This place gave me inspiration like nothing I've ever felt before. It became my passion to create beautiful things, and I started sharing it on social media platforms."
She now has a jewelry business that she runs with her husband, Johan — whom she met through her blog. Jinton also sells her paintings and prints on her online store. These mainly include her photos of nature around her home in Grundtjärn and renderings of the natural elements in her area. Jinton even creates her own paints from different pigments from nature. Newsunzip also notes that she has created wallpaper from these designs to bring even more natural elements into people's homes.
But, one of her most popular forms of art is her singing. Kulning, a medieval herding call used throughout Northern Europe, is one of her specialties. Sung at a high pitch, the technique allows the sound waves to travel great distances, reaching their cattle in faraway places, Kottke reports. Combined with Jinton's gorgeous video editing, the videos have sung many people to sleep.
Between her artwork, back-to-nature attitude and breathtaking videos, Jonna Jinton has impacted people's lives around the world. She recently shared that she's planning on releasing her own music on Spotify soon, so fans will have yet another place to spend time with her.