The Behind-The-Scenes American Idol Secret That Producers Didn't Want You To Know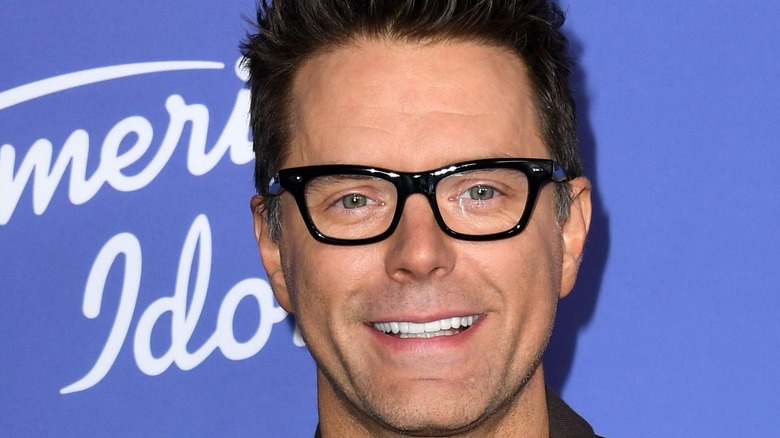 Jon Kopaloff/Getty Images
"American Idol" holds a special place in pop culture. It kicked off the United States' fascination with performance competition series, and it gave rise to some of the biggest names in music, such as Kelly Clarkson and Carrie Underwood (via The U.S. Sun). The show, like any other competition series, is known for its shocking eliminations and big scandals, and some of its contestants aren't even recognizable today, which isn't too wild considering how long the series has run.
Hosted by Ryan Seacrest since its very first season, "American Idol" has brought joy and laughter into people's homes for around two decades. Still, all might not be as it seems. After all, only longtime fans will remember that Season 1 wasn't solely helmed by Seacrest. That's right — Season 1 had two hosts. The forgotten host's name? Brian Dunkleman. The actor was reportedly miserable while filming "American Idol," per GQ, and there's a reason Seacrest's co-host didn't return after the inaugural season.
This is the feud you didn't see on your television screen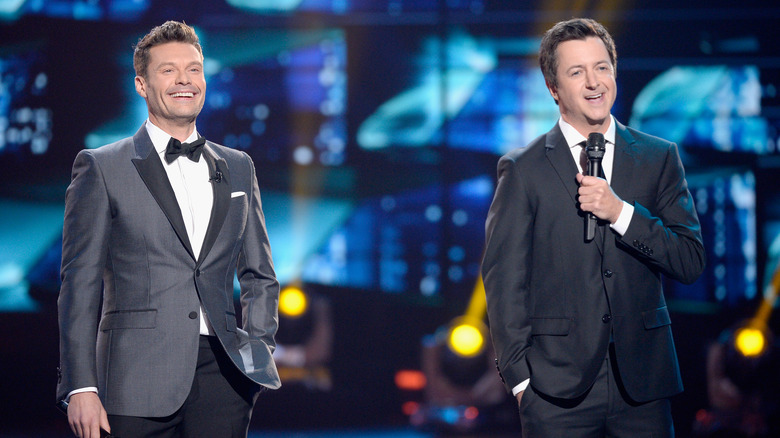 Kevork Djansezian/Getty Images
The reason Brian Dunkleman left "American Idol" after Season 1 is actually rather simple. He and his co-host, Ryan Seacrest, didn't get along. Like, at all. According to People, the two fought during the entire season, making both of their times on the show hard. Still, Seacrest remained at the helm of the series and remains there to this day.
When "American Idol" was set to end in 2016, though, Dunkleman saw his opportunity to make amends with his former co-host. He ultimately returned for the finale that year. In an interview with People, he explained that he walked onto the "Idol" set and shook hands with Seacrest. "I said, 'I have to get this out: I want to apologize to you for all the times we didn't get along back then,'" Dunkleman explained. "I told him that I wished I could go back and change that but I can't. I wished him only the best for him and his family. It was a really great moment and he was so gracious."
It may not be clear exactly what was said or what happened between these two hosts, but it's clear that matters were tense. Now, the two have made their peace, and Seacrest continues to host the series. This moment brought the two together, which is all that matters in the end.