Lizzo Reveals The Truth Behind Her Partnership With Dove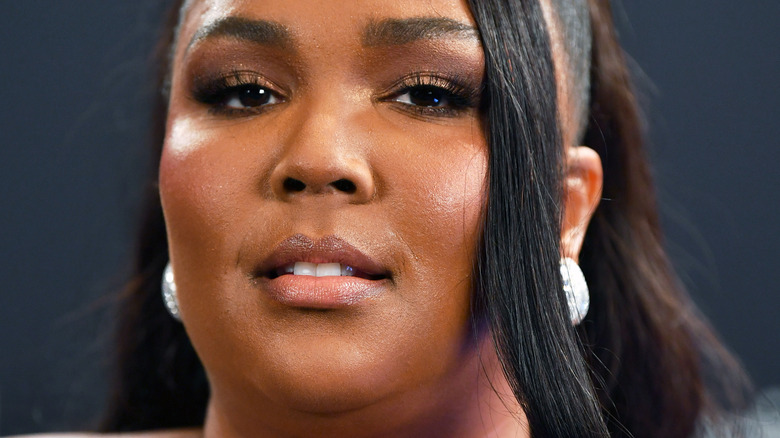 Amy Sussman/bbma2020/Getty Images
In a world where social media can portray unrealistic beauty standards, Lizzo is working to enact positive change by partnering with Dove for the brand's Self-Esteem Project. The campaign seeks to shed light on the potentially damaging effects of social media on girls and their body image perception. It also calls for parents to approach their kids about healthy ways to navigate social media amid a seemingly endless stream of retouched selfies and increasing screen time.
Dove's commercial Reverse Selfie, Have #TheSelfieTalk highlights the importance of "The Selfie Talk," showing viewers a clip of a young girl with her back turned to the camera completing a selfie reversal on her phone. The commercial reveals the many ways images can be altered in an instant. According to a survey of 556 girls completed by the personal care brand, "by age 13, 80% of girls distort the way they look online." 
Here's how Lizzo is helping Dove encourage girls to feel good as hell about themselves.
Lizzo wants to help Dove change the conversation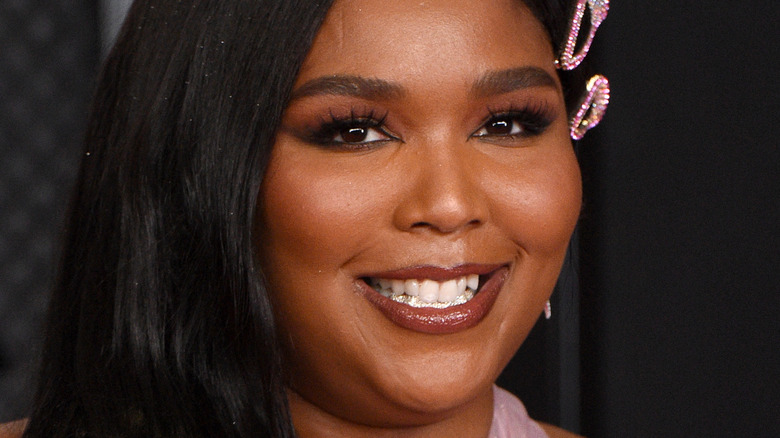 Kevin Mazur/Getty Images
In April 2021, Lizzo took to Instagram to share an "unedited selfie" with her millions of followers. She explained, "now normally I would fix my belly and smooth my skin but baby I wanted show u how I do it au natural." She continued, "I am excited to be partnering with @dove and the #DoveSelfEsteemProject, which is helping to reverse the negative effects of social media and changing the conversation about beauty standards. Let's get real y'all."
In a livestream with Dove, the singer opened up about her body image struggles and journey toward self-love, explaining (via Glossy), "I was body negative for a long time. And then I became body positive, which is the opposite of that. And it's disruptive."
During the livestream, Lizzo also shared how she hopes the project will inspire important discussions, "Black joy is important, Black celebration. And that's what I want to do right now: celebrate myself, celebrate my Blackness and my body, and have a positive conversation that will bring some change."
Lizzo's all about empowering the next generation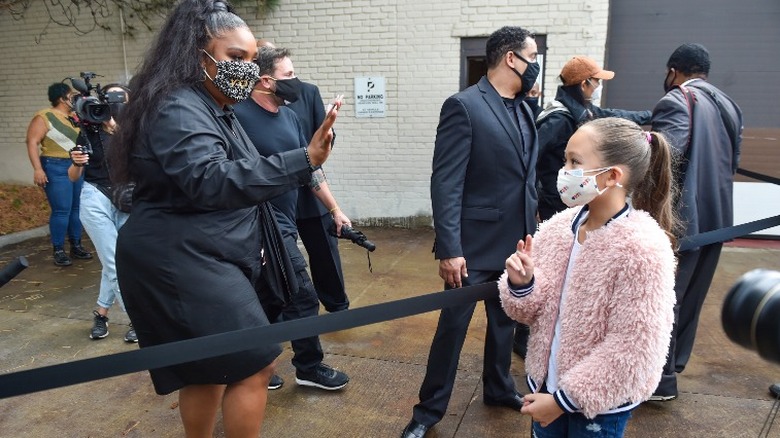 Aaron J. Thornton/Getty Images
In addition to empowering others to be their most authentic selves on social media, Lizzo also wants people to know they can use healthy tools to create the best social media experience possible. 
In an interview with The Cut, the "Truth Hurts" singer offered tips for combatting the negative aspects of social media. "The Dove Self-Esteem Project has a tool called the Confidence Kit. It says, 'Hey, you know, you could just log off. You can unfollow somebody. You can curate your internet experience so that you're not looking at things that are potentially harmful to you.' These are all lessons I had to learn the hard way. I had to delete apps off my phone."
She added, "A young person can learn that before it gets out of control, and that will make so much of a difference." As an advocate for body positivity, the sky's the limit for Lizzo and the lives she can impact through her partnership with Dove.