Here's What Billie Eilish Really Thinks About The Happier Than Ever Album Release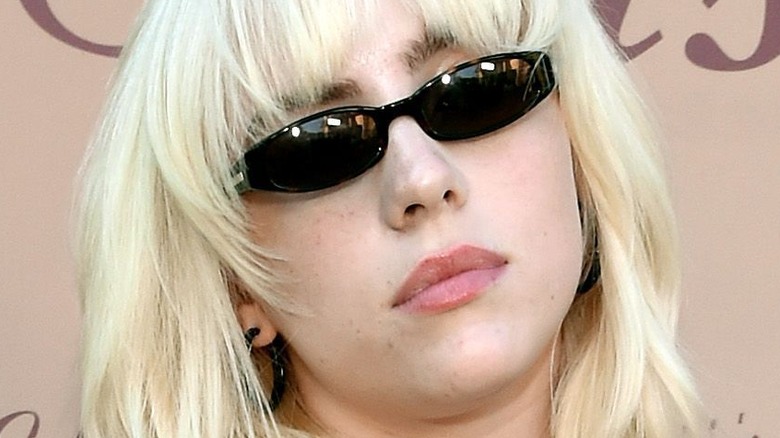 Michael Kovac/Getty Images
Billie Eilish doesn't even turn 20 years old until December 2021 and she is already on her sophomore studio album, titled "Happier Than Ever" which was released on July 30 at midnight. 
As the highly-anticipated follow-up to her wildly successful 2019 debut "When We All Asleep, Where Do We Go?", critics have been full of praise for the album (via BBC News). And if you look on any social media platform you don't have to search long to see that her fans love it as well.
Without question, Eilish is one of the biggest artists in the world, but what does she think about her album's release? The young star took to Instagram on July 29 to express her excitement about the record's impending release and has since been back on to share her thoughts upon the album and reactions from her loyal fans. Addressing her 88 million followers, Eilish describes making the album as being "the most fulfilling most satisfying and profound experience I've ever had with my music [sic]" and herself and her brother, producer FINNEAS, as being "on cloud 9 making this album" (via Instagram). 
Billie says the new album "means the world" to her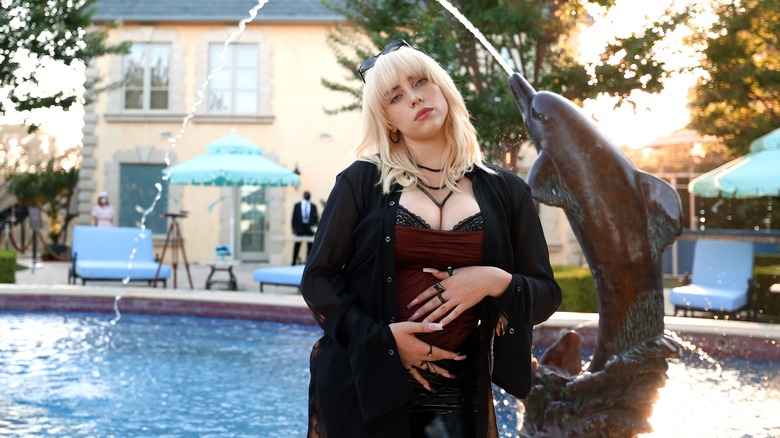 Matt Winkelmeyer/Getty Images
Billie Eilish continued the post, by saying that she loves every song on the album – which features the most recent single "NDA" - and that it "literally scares" her to think about putting it out there for people to listen to. 
"I feel like crying. I grew so much in the process of making this album and experienced so much self realization and self reflection. I wish I could go back and make this album all over again because it was some of the best nights in my life," the post continued, before she paid tribute to her brother and collaborator: "I love you Finneas thank you for being you. I couldn't ask for a better brother and collaborator, you are my whole world and I couldn't do any of this without you. Anyway I'm so excited and nervous and blaaah ...Please take care of this project, it means the world to me." (via Instagram).
Her followers responded to the post in their droves, one describing themselves as "definitely happier than ever" and another calling the album "phenomenal." Whether "Happier Than Ever" can match the runaway success of the debut remains to be seen, but her fans — and Billie herself — definitely seem pleased with it so far.