Royal Expert Says This Is The Real Reason Meghan Markle Can't Stand The British Press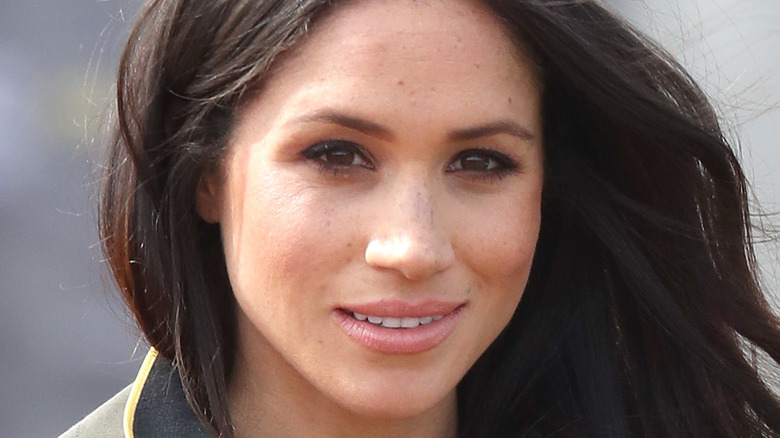 Chris Jackson/Getty Images
Prince Harry and Meghan Markle have always had a love/hate relationship with the British media. However, things appeared to go from bad to worse after the Duke and Duchess of Sussex sat down for a tell-all interview with Oprah Winfrey back in March 2021, where they opened up about everything from the royal lifestyle, their mental health, and even the media (via CNN). During the interview, Meghan accused the British media of "attacking and inciting so much racism" against her. Harry agreed with his wife, and admitted that there is a negative relationship between the royal family and the media, even claiming that the royals were "scared" of the tabloids, per AP News.
Following the claims of racism, the British media reacted. Talk show host Piers Morgan was among the most outspoken about Meghan and Harry's claims. Morgan went as far as to say that he didn't "believe a word" of Meghan's comments during the Oprah interview. Ian Murray, the executive director of the Society of Editors, also spoke out about the situation. "The U.K. media is not bigoted and will not be swayed from its vital role holding the rich and powerful to account," he stated. Now, one royal expert is revealing why she believes Meghan and Harry have so many issues with the British press.
Meghan was never properly introduced to the British media, according to this expert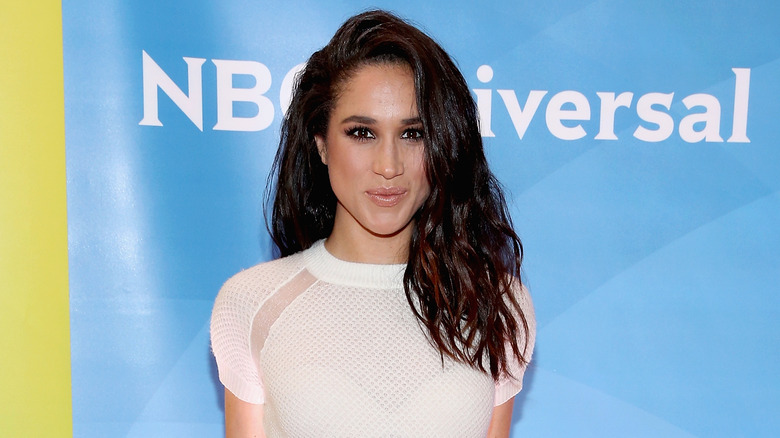 Robin Marchant/Getty Images
According to royal expert and editor Camilla Tominey, Meghan Markle and Prince Harry's struggles with the British media may be due to a huge mistake made by the royal family. Tominey told The Telegraph that Meghan was never introduced to the media the same way that Prince William's wife, Kate Middleton, was, which caused animosity between the Duchess of Sussex and the press, per Express. "I have always thought it deeply regrettable that the palace never properly introduced Meghan to the royal press pack — as they did when then Kate Middleton became engaged to Prince William," Tominey said. "It is only really when the royal family and journalists meet face to face that both sides come to realize that there is probably more that unites them than divides them," she added.
Since their exit from the royal family in early 2020, Meghan and Harry have become fixtures in the media. However, they are using their platform to control much of the narrative by giving interviews and even writing books to share their thoughts about many issues. In July 2021, Harry announced that his personal memoir would be released in 2022, and fans have already begun to speculate about what new bombshells will be dropped in the book. Although it's not currently known what Harry is planning to divulge in his memoir, the press is sure to continue to report on every little detail as they become available.