Here's What Kate Middleton And Prince William Always Order At Their Favorite Local Pub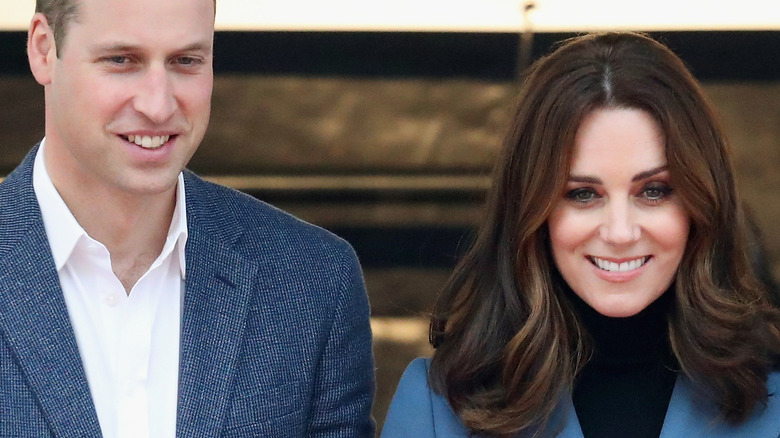 Chris Jackson/Getty Images
It's no secret that the royal family enjoy the finer things in life. However, every once in a while, even the most senior of royals like to indulge in some traditional British pub grub. According to The Express, the Duke and Duchess of Cambridge were regularly spotted at their local pub, the award-winning White Eagle on the Isle of Anglesey in Wales, where the couple resided for the first five years of their marriage.
Speaking to the Daily Mail back in 2010, a member of the staff at the White Eagle pub revealed that the pair were "just like any other young couple in love" whenever they stopped by the establishment — "until you realise they've got armed bodyguards on the next table," they added. 
Shedding more light on the pair's pub visits, they went on to reveal some of Prince William and Kate Middleton's favorite food and drink orders. 
What did Prince William and Kate Middleton like to eat?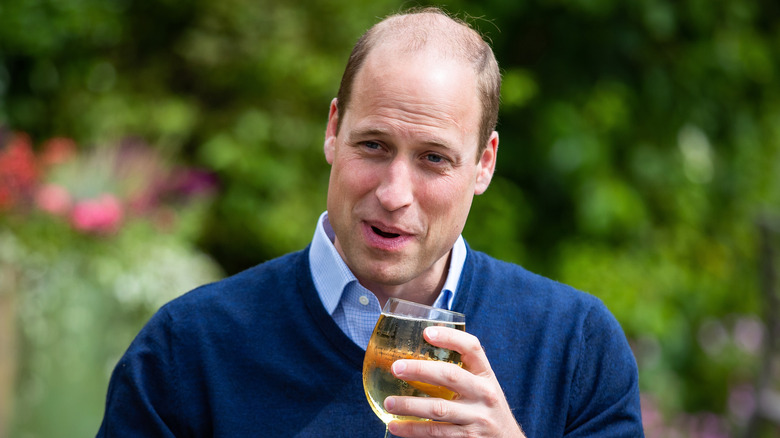 Wpa Pool/Getty Images
"Prince William usually drinks bitter, perhaps a pint or two, and Kate sticks to white wine and sparkling water," they told the publication. When it came to the royal couple's favorite pub food, the White Eagle staffer also disclosed that the Duke of Cambridge seemed "to enjoy our home-made burgers and chips," while Middleton preferred to stick with the lighter option of "fish and salads" (via the Daily Mail).
According to The Express, this wasn't the only time Prince William and Kate Middleton were spotted enjoying a trip to the pub, and in February 2016, the pair were seen enjoying a night out without their children at The Crown Inn in East Rudham. A few years later in 2019, the Duke of Cambridge reportedly visited the Prince Albert pub in Battersea, London, along with the famed England footballer Frank Lampard, where he enjoyed a Euro 2020 qualifier game.
As The Sun reported, Prince William isn't the only senior royal to enjoy a visit to the pub. In January 2020, his younger brother Prince Harry was said to have enjoyed a trip to the Brook House Pub in Fulham, London, where he caught up with some of his friends.