The Heartbreaking Death Of Lone Ranger Actor Saginaw Grant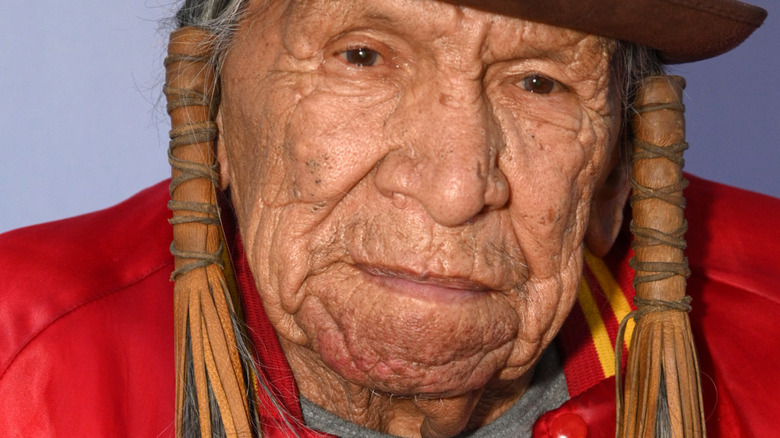 Andrew Toth/Getty Images
Revered Native American actor Saginaw Grant has passed away at 85, according to the New York Post, leaving people across the world mourning this momentous loss. Grant was a breakout star, and his charisma and assuredness as a person were inspiring. While it wasn't beloved by critics, Grant was best known for Disney's 2013 hit film "The Lone Ranger," but he also acted in a number of other films, including 2002's "Skinwalkers," 2005's "The World's Fastest Indian," and 2015's "The Ridiculous 6" (via IMDb). Grant also has a project in post-production — "Red Man's View: The Trail of Truth Begins" — that will be released after his death.
Known for his warm heart, people are remembering him for his kindness, his smile, and the ways in which he changed the entertainment landscape for Native Americans. "His motto in life was always respect one another and don't talk about one another in a negative way," his publicist, Lani Carmichael, offered (via USA Today).
Saginaw Grant 'never forgot his roots' despite his fame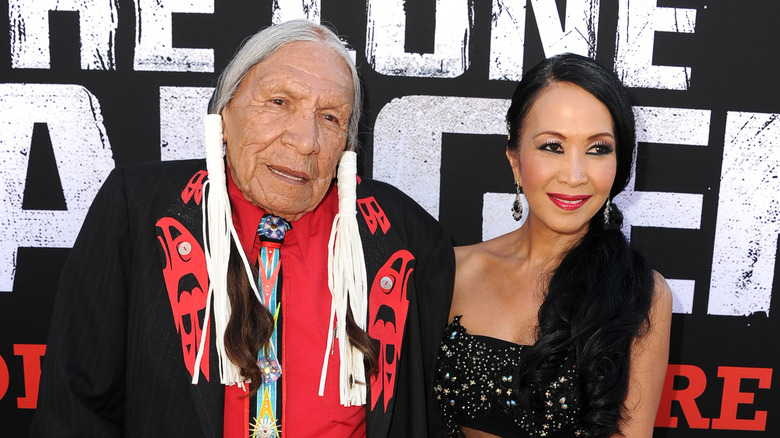 Kevin Winter/Getty Images
Saginaw Grant lived a long life. He was born in 1936 in Pawnee, Oklahoma, and he even went on to serve in the United States Marine Corps (via USA Today). His acting career would start much later — not until the late '80s — but he would become a household name and someone that people looked up to.
In the lead up to his death, Grant had been staying at a private care facility in Hollywood, California. It was there that he died of natural causes on Wednesday, July 28, 2021, in his sleep. "He loved both Oklahoma and L.A.," Lani Carmichael explained. "He made his home here as an actor, but he never forgot his roots in Oklahoma. He remained a fan of the Sooner Nation" (via The Associated Press).
Grant leaves behind the Sac and Fox Nation of Oklahoma, of which he was the hereditary chief and medicine man (via the New York Post).