Who Is Amanda Peet's Husband David Benioff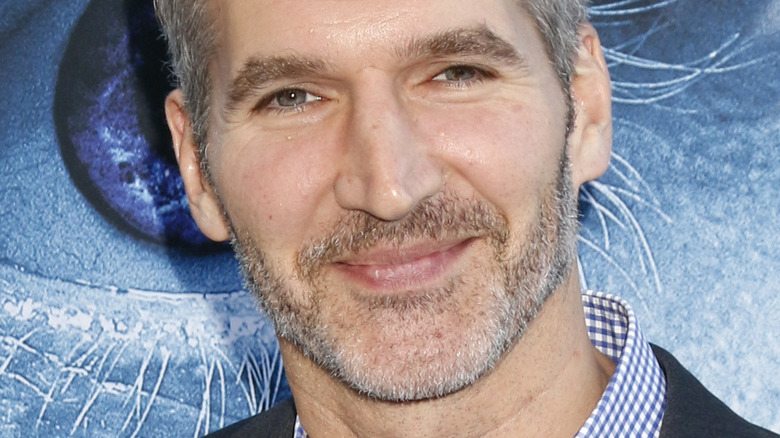 Shutterstock
You likely know "Dirty John: The Betty Broderick Story" star Amanda Peet, as she is, after all, a seasoned Hollywood actor. You know her from films like the thriller "Identity," the family-friendly "Gulliver's Travels," and from her acting in TV series like "Entourage" and "Jack and Jill" (via IMDb). The actor lights up the screen with her stunning smile and baby blues, making her face hard to forget. 
Peet's husband, however, although not entirely recognizable by face, has surely had an impact in the lives of movie and television lovers across the globe as well. 
David Benioff, Peet's husband of 15 years, is the co-creator of HBO's mega hit series "Game of Thrones." According to Heavy, this was Benioff's first time writing for television, as was his co-writer D.B. Weiss, and he admits, the two of them made many mistakes along the way — although some fans might argue the series was perfect as it was. The two were the sole writers for "Game of Thrones," and wrote almost every episode collaboratively.
Benioff has been an asset to the major motion film industry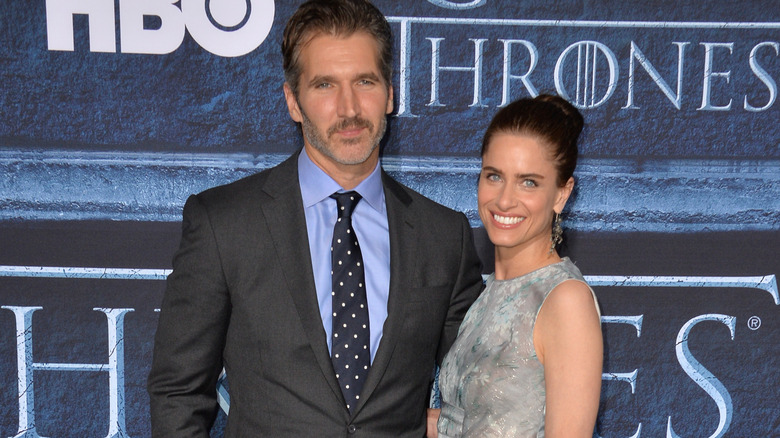 Shutterstock
While "Game of Thrones" might be what he is revered for right now, David Benioff is no stranger to writing, or to the silver screen, as it is because of him we've been entertained by a variety of great films. 
He published his first book when he was an undergraduate at Trinity College Dublin. That book, "The 25th Hour," was adapted into a screenplay — also written by Benioff — which was eventually made into a movie, directed by Spike Lee and starring Edward Norton and Rosario Dawson (per Heavy.). Benioff went on to write other major screenplays, including "Troy" and "The Kite Runner." 
The talented 51-year-old is also a loving and supportive husband and father. In a 2020 interview with Variety, Amanda Peet described her creative husband as "very supportive" and as a "very full-on parent," specifically during her time filming the "Dirty John" series, saying that after nine seasons of "Game of Thrones," the couple were in agreement that it was now Peet's time.