The Way Donald Trump's PAC Has Used Donor Contributions Is Turning Heads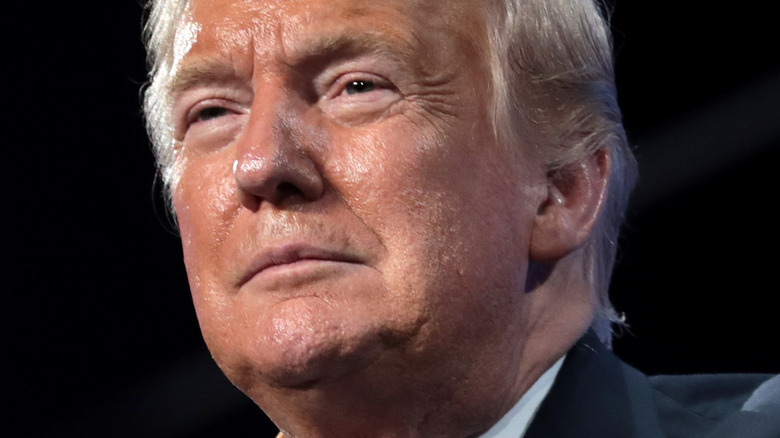 Shutterstock
In the months since he left the White House, critics and followers alike have been looking into the ways in which former President Donald Trump and his PAC used the funds put forth by his followers. With political contributions being funneled into properties owned by Trump, some say that the funds were misappropriated. With reports coming out about where exactly the money was going, the way Donald Trump's PAC has used donor contributions is turning heads. 
Save America, the PAC that Trump has directed his loyalists to, used donations to pay for hotel reservations more than 20 times in the first six months of 2021 alone, according to The Washington Post. Nine of the payments went directly to properties owned by Trump, with at least $68,000 going to the Trump Hotel Collection after he was no longer in office (via CNN). What's more, the Make America Great Again PAC spent as much as $200,000 on office and restaurant space in Trump Tower.
Another $2,200 of contributions was spent at Trump properties by joint fundraising committee Trump Victory, while $21,810 was used to rent space at the Trump National Golf Club Bedminster in New Jersey by another PAC overseen by Trump's 2016 campaign manager Corey Lewandowski (via the Post).
As Politico reported, there are few limitations on how PACs are permitted to spend their money. Options for expenditure from the accounts include travel, events, advisers, ad campaigns, and supporting candidates and other political activities.
Trump's massive fundraising success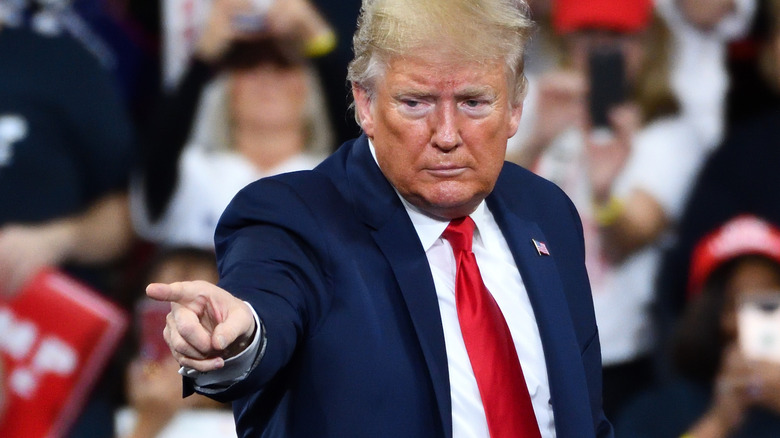 Shutterstock
As for donor contributions, they continue to pour in for the former president. Donald Trump's fundraising efforts have been highly successful this year already, with his committees amassing holdings of $102 million in just the first six months of 2021, according to The New York Times.
Per The Washington Post, $82 million of that total came from new fundraising, while the rest was transferred from other accounts. Trump's continued use of the PAC holdings at properties owned by him and his family raise questions about the ethics of personally benefiting from funds that are intended for political use. But with loose restrictions on what the money can be used for, it is possible that Trump will continue to use the money in the same way. 
Along with listed expenses, Trump is also free to use the PAC funds to support political candidates of his choosing; he just can't use it to fund his own campaign. Reuters reported that while Trump remains the Republican Party's top fundraiser, his committees have yet to donate anything to any political candidates through June 30. This said, a spokesperson for the Trump office told the outlet that $5,000 checks were in fact sent to candidates that Trump supports. More details on these reported contributions will be available later this year once FEC filings are due.