Royal Expert Shares How Prince Harry's Memoir Will Fulfill Diana's Wishes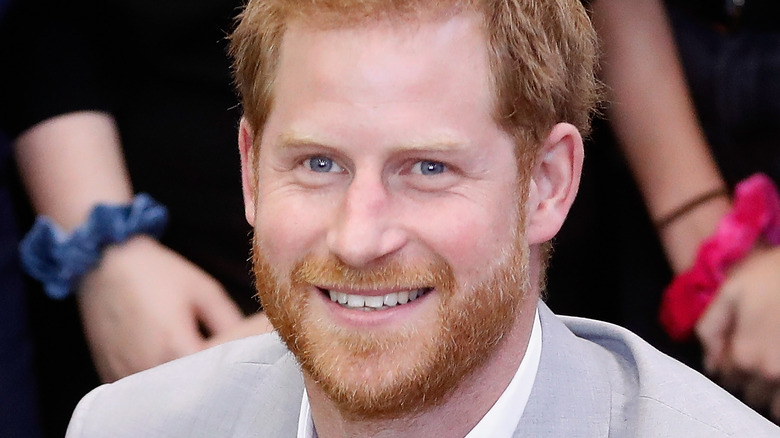 Chris Jackson/Getty Images
In July 2021, Prince Harry confirmed that he would be publishing a memoir in the near future. The Duke of Sussex is expected to divulge personal details about his life, and possibly spill more details about what it's like to live within the confines of the royal family. "I'm writing this not as the prince I was born but as the man I have become," Harry said in a statement (via Elle). "I've worn many hats over the years, both literally and figuratively, and my hope is that in telling my story — the highs and lows, the mistakes, the lessons learned — I can help show that no matter where we come from, we have more in common than we think." The prince went on to say that he is very "grateful" for the chance to share his story, and is looking forward to people hearing his truth and the "firsthand account" of his life. 
Of course, Harry and his wife Meghan Markle have become known for sharing their criticisms about the royal lifestyle. The couple mead headlines back in March 2021 when they sat down for a tell-all interview with Oprah Winfrey where they dropped some bombshells, which included claims of racism within the family (via TIME). Harry's memoir is highly anticipated by many fans. However, one royal expert said that the book may also fulfill the wishes of Harry's late mother, Princess Diana.
This royal insider said Diana would have written a memoir herself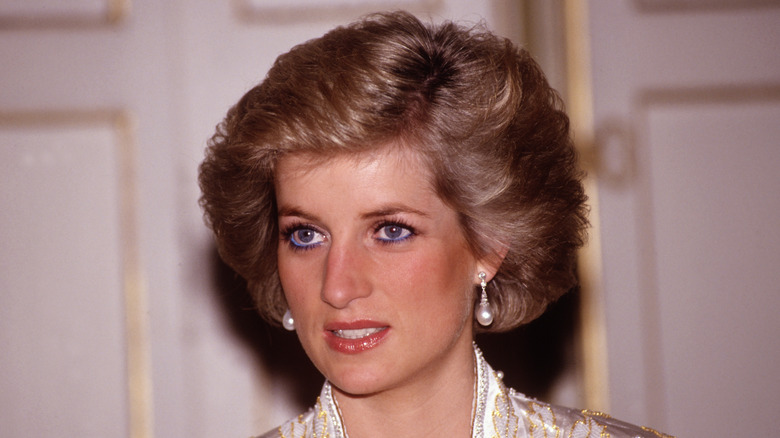 David Levenson/Getty Images
Some members of the royal family may be dreading Prince Harry's upcoming memoir, per Cosmopolitan. However, one royal insider said that Princess Diana would be happy about her youngest son using his voice and telling his story (via Express). Stewart Pearce, Diana's former voice coach, said that the Princess of Wales would have eventually written her own memoir if not for her untimely and tragic death in 1997. Pearce claimed that Harry's desire to share his truth, despite clashing with the royal family, is similar to Diana's thoughts about telling her story.
Pearce added that Diana wanted to let the "senior royals have an understanding of people's emotional insecurities and distress, hopes and dreams," as well as teach them to have compassion for others. The voice coached added that Diana was "absolutely and unquestionably" ready to write a memoir of her own, but that she would have waited until the perfect time to release the book. "She was receiving offers left, right, and center, and indeed one of them was proposed through Oprah's office," Pearce continued. Peace also revealed that Diana would have likely given proceeds of her book to charity, just as Harry has promised to do. "Diana would have waited until the moment was absolutely specific and it would always have been in alignment with her charitable endeavor," he said.
Sadly, fans will never to get read a book written from Diana's perspective. Meanwhile, it seems that Harry's book is set to become a bestseller, as royal enthusiasts will likely rush to devour the memoir when it's released.