Will Melinda Gates Change Her Last Name Now That Her Divorce Is Finalized?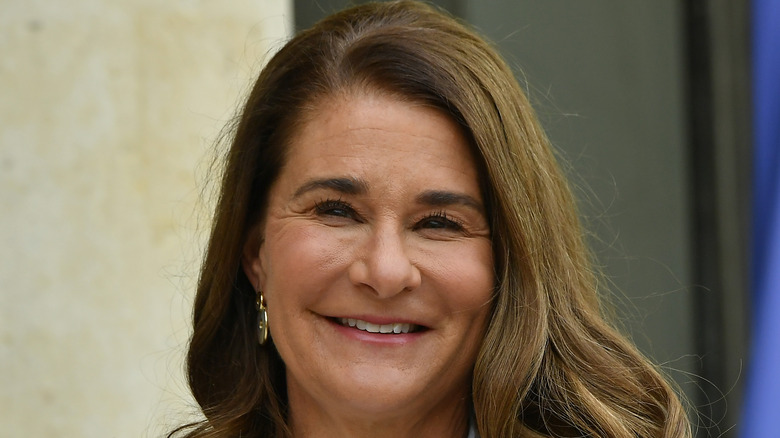 Aurelien Meunier/Getty Images
Microsoft founder Bill Gates' marriage is officially over after his wife, Melinda, filed for divorce in May 2021. The divorce was finalized in a King County, Washington, court on Aug. 2, 2021, with Melinda not receiving spousal support as she is wealthy in her own right. 
Melinda French married Bill Gates in 1987 when she worked at Microsoft as a product manager, according to Insider. The pair later wed in 1994 and eventually formed the Bill and Melinda Gates Foundation, a philanthropic organization working to combat poverty and disease on a global level. While they seemed to have the perfect marriage, raising three now-adult children together, Melinda chose to end the marriage in 2021, saying the union was (via People) "irretrievably broken."
But the question remains: Now that Melinda has divorced Bill Gates, will she keep his hugely famous last name or revert back to her maiden name, French? Keep reading to find out.
Bill and Melinda Gates will try to work together for the sake of their foundation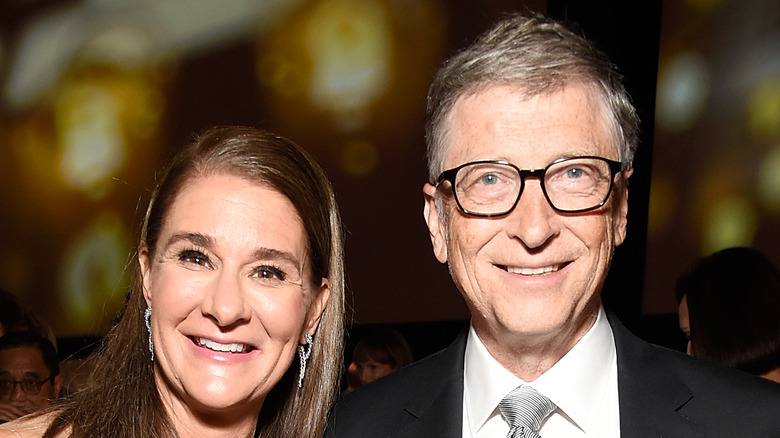 Kevin Mazur/Getty Images
Despite their divorce, Melinda Gates will be keeping her former husband Bill Gates' last name, according to court documents (via People), and she is now known as Melinda French Gates.
When word of their split went public, Bill and Melinda Gates took to social media to issue a joint statement. "After a great deal of thought and a lot of work on our relationship, we have made the decision to end our marriage. Over the last 27 years, we have raised three incredible children and built a foundation that works all over the world to enable all people to lead healthy, productive lives," they wrote. "We continue to share a belief in that mission and will continue our work together at the foundation, but we no longer believe we can grow together as a couple in this next phase of our lives."
However, since the initial statement, the foundation announced that the now-divorced couple would work together for two years on a trial basis to see if the arrangement would be productive. At the end of 2020, the foundation had an endowment of about $50 billion, according to CNN.