The Real Reason Ellen Pompeo Wants To Quit Acting After Grey's Anatomy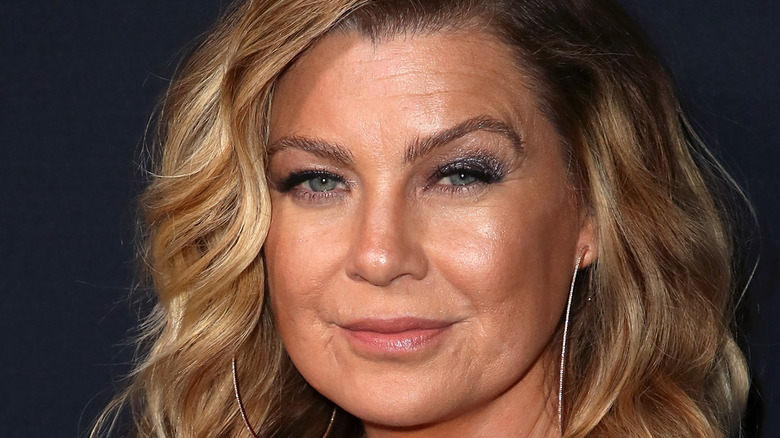 David Livingston/Getty Images
Ellen Pompeo will forever be known as Dr. Meredith Grey. Her name is synonymous with the long-running ABC medical drama "Grey's Anatomy," even though she's had minor roles in other projects. The series is gearing up for its 18th season and the end may finally be in sight. In May, the series was renewed and the show's three remaining original cast members, Pompeo, Chandra Wilson, and James Pickens Jr., all signed on to return (via The Hollywood Reporter). 
Season 17 of the series saw Pompeo's character, Meredith, have a brush with death after contracting the COVID-19 virus. During her illness, she slipped into a coma and reunited with many of her late friends and family members, including her husband Derek Shepherd (Patrick Dempsey). However, the season finale didn't close out the show. 
Earlier this year, Pompeo revealed on "CBS Sunday Morning" that discussions about ending the show were in play. "We honestly have not decided. We are really trying to figure it out right now. What story do we tell to end a show this iconic? How do we do it? I just want to make sure we do this character, and this show, the fans ... I want to make sure we do it right," the actress said (via EW). 
Now, it seems that it's only a matter of time before the doctors at Grey Sloan Memorial Hospital will hang up their stethoscopes. When that day finally does come, Pompeo has some interesting plans for her career.
Family comes first for Ellen Pompeo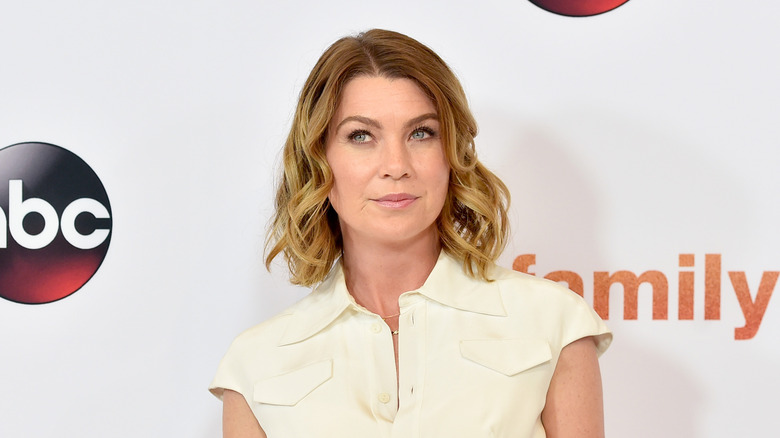 Alberto E. Rodriguez/Getty Images
Ellen Pompeo has been playing Meredith Grey for nearly two decades. The actress recently admitted that whenever "Grey's Anatomy" finally does come to an end, her acting career may also be over. Pompeo spoke candidly during an appearance on the "Ladies First with Laura Brown" podcast and revealed that she doesn't have much desire to get new acting roles following the end of the iconic medical drama.
"I'm not saying I'll never act again, I very well may, but I'm not super excited about continuing my acting career," Pompeo admitted (via People). "The acting, even though I haven't done a million different roles, I feel like I've done it," she continued. "Sitting around in trailers, traveling around, shooting this in Atlanta, shooting that in Vancouver. I have no desire to go sit in trailers at 11 o'clock at night and wait to shoot scenes and have ADs knock on my door and tell me when I can eat lunch. You know, it's for the young at heart. It's for the youth!"
In addition, Pompeo has been very open about her decision to stick with "Grey's Anatomy" instead of pursuing other roles. In 2018 the actress inked a $20 million deal, and revealed that she "make a decision to make money," revealing that her home and family have always been "more important" than her career. At the end of the day one thing is certain: Pompeo has cemented her place in pop culture history with the role of Meredith Grey and the show's incredible run.