It Took Lily James A Surprising Amount Of Time To Transform Into Pamela Anderson On Set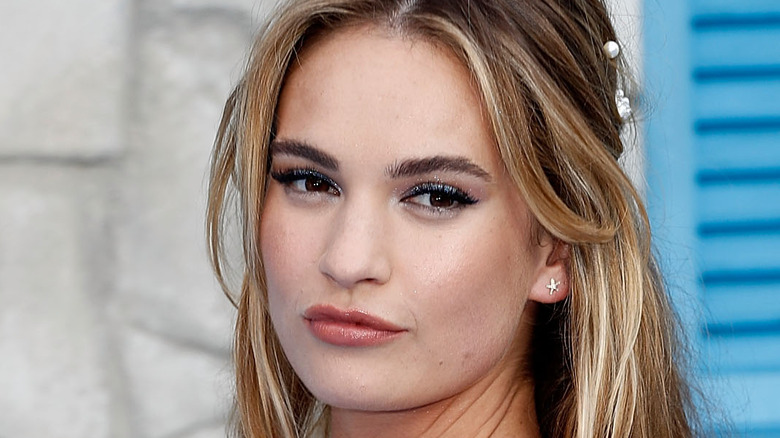 John Phillips/Getty Images
Lily James has some big shoes to fill with her latest project. The actress, who is known for her roles in films such as "Cinderella," "Mamma Mia! Here We Go Again," "Baby Driver," and more (via IMDb), is taking on Pamela Anderson. James was cast to play the blonde bombshell in the Hulu series, "Pam & Tommy." The show is set to document the relationship between Anderson and her former husband, Motley Crue drummer Tommy Lee, around the time of their infamous sex tape leak, per People.
Actor Sebastian Stan has been tapped to play Lee, while Seth Rogen is also starring in the series as the man who stole the couple's private tape. The show is set to go into detail about the scandal the erupted following the release of the tape, which the couple filmed during their honeymoon. During that time, Anderson filed a lawsuit, but after the video was shared online, she eventually dropped her legal action.
So, what does it take to portray such a well-known and iconic couple? It seems that James and Stan's jobs may have been more difficult than fans realized.
Lily James spent hours in makeup to transform into Pamela Anderson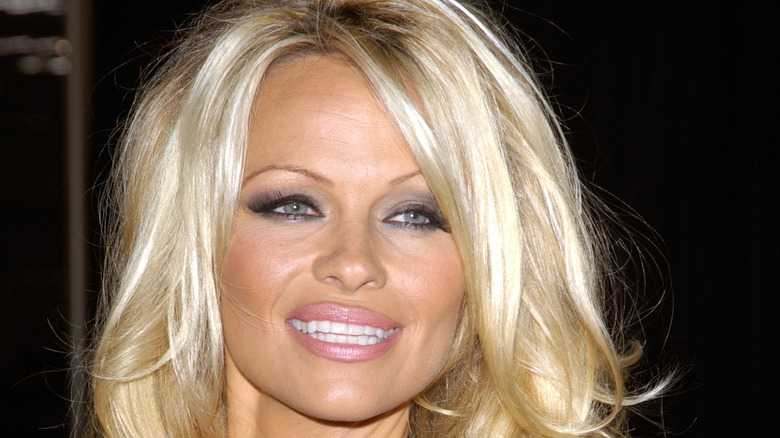 Shutterstock
People reported that Lily James' transformation into Pamela Anderson was much more than just some blonde hair. The head of the hair department for the "Pam & Tommy" series spoke out about how long it took to turn James into the former Playboy centerfold before filming. Barry Lee Moe told Variety that James was subjected to "anywhere from three to five hours of hair and makeup every morning" in order to achieve Anderson's signature look. Moe also confirmed that the series wrapped filming, and that the show is "hopefully" going to be released on Hulu in February 2022.
Meanwhile, Anderson may not be thrilled about the show. A source close to the former "Baywatch" beauty told The Sun that Anderson doesn't plan to watch the series. "She's never heard of the actors playing her or Tommy, and doesn't care to know them. She and her family think the show is a cheap knockoff," the insider said. The source went on to reveal that Anderson doesn't like to be reminded of the sex tape scandal. "That whole thing was extremely traumatic for Pamela, it was one of the most difficult experiences of her life. To have it dredged up for a TV show is pathetic," said the friend.
For her part, James shared a snap of herself rocking blonde hair and used a quote by Anderson herself to caption the post. "It's great to be blonde. With low expectations it's very easy to surprise people," she wrote.