Here's What Sunisa Lee Is Doing After The Olympics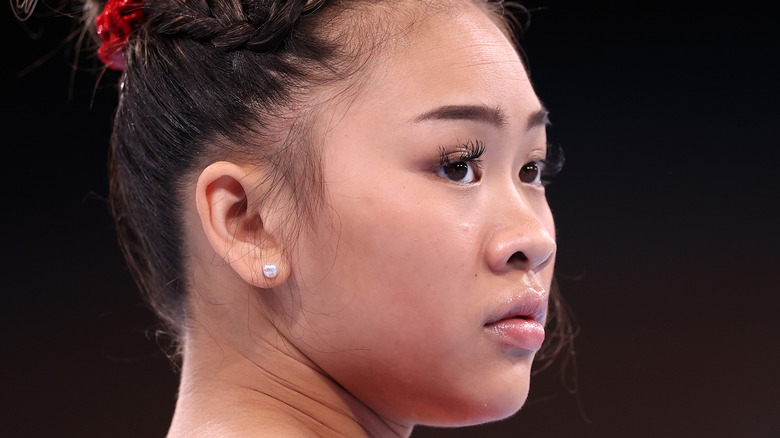 Laurence Griffiths/Getty Images
Team USA gymnast Sunisa Lee is leaving the Tokyo Games a winner. The 18-year-old athlete finished her first Olympic run by winning three medals. She scored a silver medal in the team competition with her teammates, an individual bronze on the uneven bars, and gold in the individual all-around event (via Olympics). After winning her gold medal, Lee revealed that it was an unreal feeling to have accomplished her goal after what has been a tough two years for her and her family, per CNN.
"The past two years have been absolutely crazy with COVID and my family and everything else," Lee told the media. "This medal definitely means a lot to me because there was a point in time when I wanted to quit and I just didn't think I would ever be here, including injuries and stuff. So there are a lot of emotions, but I'm definitely super proud of myself for sticking with it and believing in myself," she added.
Now that Lee's time in Tokyo is coming to an end, the medalist says she has a brand new challenge waiting for her, and she's ready to tackle the next phase of her life.
Suni Lee is headed to college following the Tokyo Olympics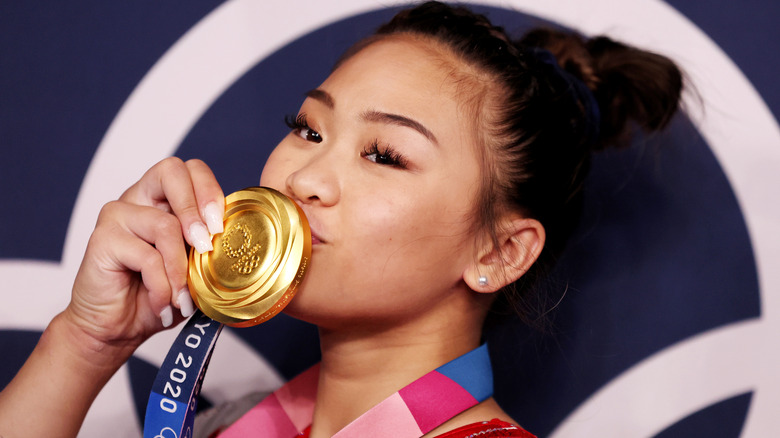 Jamie Squire/Getty Images
According to People, Sunisa Lee won't have much time to relax once she returns home from the 2020 Tokyo Olympics. In fact, she'll have to pack her bags almost immediately, as she's set to head to college just a few days following her return. Lee told reporters that her post-Olympic plans consist of moving into a college dorm at Auburn University, where she'll begin her freshman year. "I'm supposed to get on campus on [Aug.] 11. I don't get home until the fifth, so get home and pack and leave," she said.
Lee also confessed that she'll "probably" be packing her Olympic medals as well. "They're my Olympic medals and I don't want to lose them," Lee said. "Probably going to take my worlds medals too just in case. It's gonna push me every single day to be even better," she added. After finishing fifth in the balance beam individual finals, Lee revealed that she couldn't be happier about her time in Tokyo. "I'm really proud of myself. I'm actually super happy with the way this turned out. I didn't get a medal, but that's not the end of the world. I'm still going home with three medals so it's just amazing," the gymnast stated.
Lee's fans will of course want to see what the future holds for her, and are hopeful that she'll return for the Paris Olympics in 2024.