Here's How Winnie Harlow Really Got Into Modeling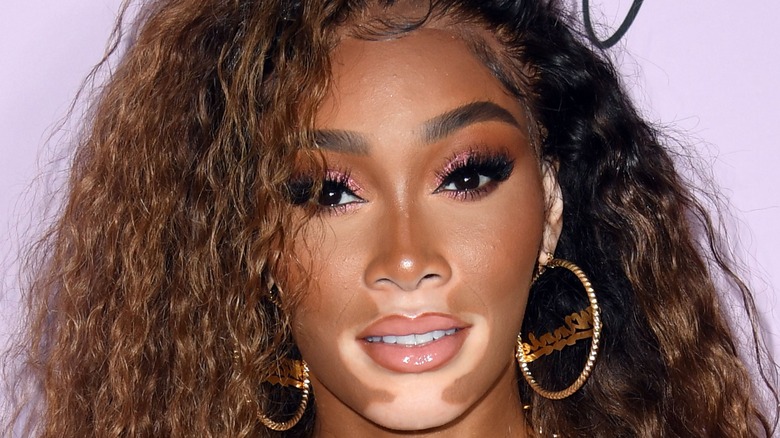 Jon Kopaloff/Getty Images
Described by Vogue as "one of the most recognized faces on the international fashion scene," Winnie Harlow has come a long way since her debut into the industry in 2014. Forming connections with esteemed photographers like Nick Knight (via her official site) and fronting campaigns for Diesel and MAC Cosmetics, Harlow has quickly become the "it" girl of 21st-century fashion (via Vogue).
She is also an advocate for vitiligo, a skin condition that she's had since she was 4, telling the Associated Press that she hopes people who deal with skin conditions "can see that there's absolutely no shame in showing off as much of our bodies and sexuality as we would like to, just like any other person can."
Harlow went on to explain that she knows "in [her] heart" that she won't be the last model with vitiligo, and that the world needs "to make sure that all bodies are celebrated and shown in a positive way — no matter what shape, condition, or color it may be."
With the combination of her strength, beauty, and willpower, it's no wonder Harlow has become one of the most successful models in the industry today. But how exactly did she make her start?
Winnie Harlow initially wanted to be an entertainment journalist, not a model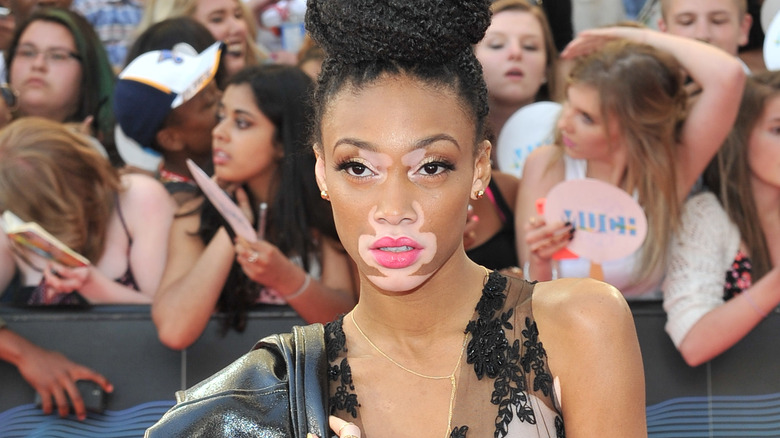 Sonia Recchia/Getty Images
Winnie Harlow never actually aspired to a career in the modeling industry. "To be completely honest I never thought I could become a model growing up," Harlow said in an interview with CNN, saying that she actually wanted to be an entertainment journalist. It was only after a photographer she was interviewing, Shannon Boodram, encouraged her to "continue pushing" into the industry that she decided to "build [herself] up by leveraging social media."
By the time she'd amassed a comfortable following, "America's Next Top Model" had begun casting for its 21st season. So, Harlow asked her fans to tag Tyra Banks online so she could see her photos, and she eventually caught her attention. "My little sister started a Facebook page for me and one of the producers from the show sent a message showing interest," she explained, adding that while she didn't believe it initially, she "followed through and ended up being on the show."
Harlow doesn't attribute her success to America's Next Top Model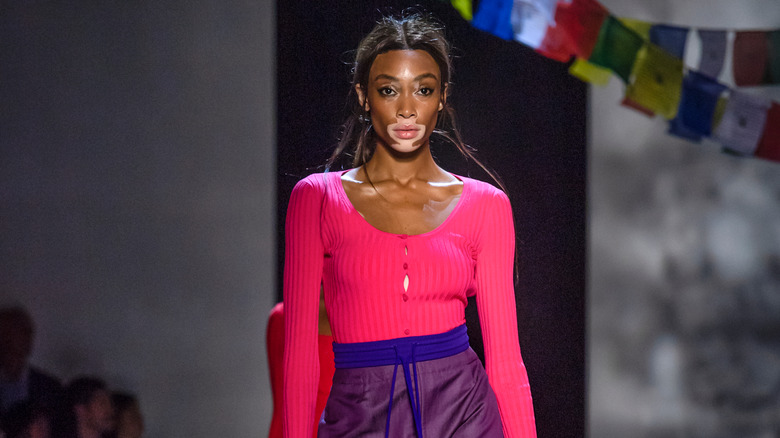 Shutterstock
Winnie Harlow was eliminate from "America's Next Top Model" in week 2, but doesn't attribute her appearance on the show to the work she found after. As she explained on Watch What Happens Live with Andy Cohen in 2018, the success "really started after the show, because that really didn't do anything for my career," adding that she believes it "doesn't really do anything for any model's career realistically."
After receiving backlash for her comments about the show, she went on to clarify he feelings in a comment to a fan on Instagram (via People). "After being on the show no one would book me and no one would sign me because of the reality TV stigma," she explained. "Once I realized that, I stopped talking about it and grew my work base in Europe."
What actually kickstarted her career, she says, was when acclaimed British photographer Nick Knight scouted her photos online. Following a photoshoot with him which went viral, Harlow explained she "got campaigns from there and it hasn't stopped since." These campaigns include walking the runway for the likes of Marc Jacobs, Moschino, and Tommy Hilfiger, as well as modeling for Victoria's Secret, Nike, Dior Beauty, and H&M (via Women's Wear Daily).