Does Victoria's Secret Bombshell Bra Really Give You Two Extra Cup Sizes?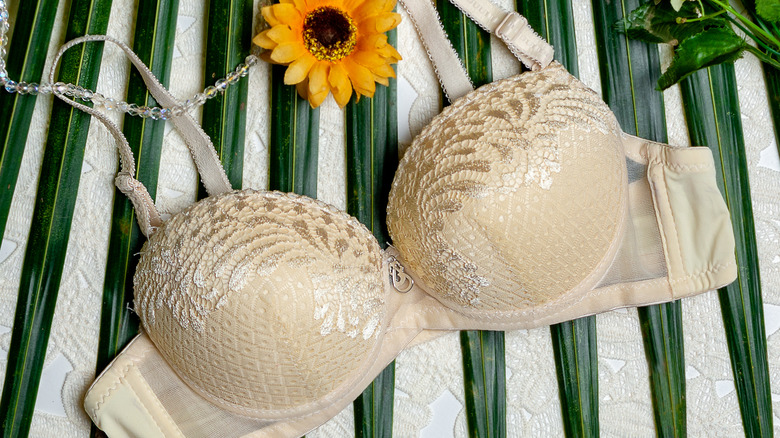 Shutterstock
A good breast augmentation comes with an average price tag of $4,516 as well as a 6 week recovery period, according to the American Society of Plastic Surgeons. So, it's no surprise that women are seeking a less invasive and lower-priced path to a larger bust. The desire for a fuller chest isn't new, and women have been seeking solutions for decades. Following the invention of the original padded bra in 1947, Louise Pourier designed the first Wonderbra for a Canadian lingerie maker in 1964, according to Parfait Lingerie. The purpose of the Wonderbra was to replace the basic girdle with a more comfortable and attractive piece. Victoria's Secret would not officially open its iconic doors until 1977, but many would say that the Wonderbra walked so that Victoria's Secret could run. Eventually, the panty purveyor would release its answer to the original pushup bra: the Bombshell.
According to Victoria's Secret's website, the Bombshell bra effectively adds two cups sizes to its wearer's chest. It seems like an easy solution if you'd prefer to be a more voluptuous in the chest area, but does it actually work?
Victoria isn't the only one with a secret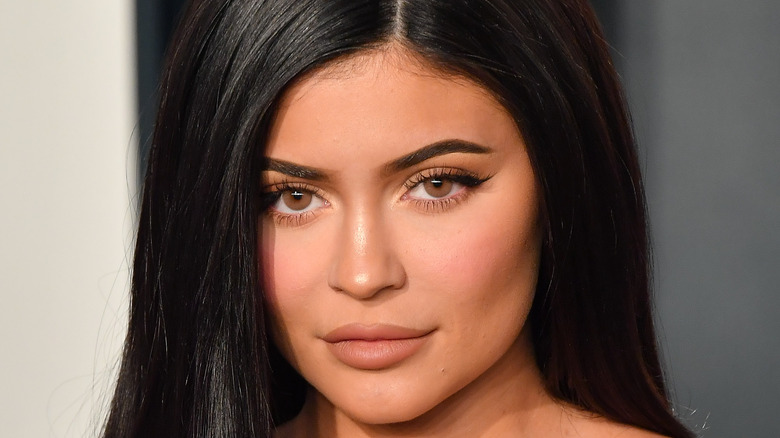 Allen Berezovsky/Getty Images
Back in 2015, just before Kylie Jenner launched her famed lip kits and changed the beauty game forever, she made the confession heard around the world. After having been accused of getting breast augmentation surgery, Jenner let her fans in on her biggest secret: She'd been wearing a Bombshell bra, as reported by Cosmopolitan. Upon hearing the news, Cosmopolitan wanted to conduct an experiment to discern once and for all whether or not the Bombshell bra was a viable mean to achieving the cleavage of one's dreams. Six women with six different breast sizes took the bra for a test ride, and results were huge, literally.
Cosmopolitan rounded up  women for the experiment ranging from size 34A to 34D, and all of the participants reported a noticeable difference in their cleavage. A self proclaimed "flat-chested" women saw the cleavage she had been hoping for. Meanwhile, the naturally bustier women also saw a major boost. While the women seemed to agree that the bra was effective, they also noted that the amount of padding could be a bit overwhelming. One woman, a natural 34C cup, said, "My breasts felt super supported, but I also felt a little trapped in all that padding." A another participant with a 34B mentioned, "The padding was so intense that I felt like I had a sofa strapped to my chest." In short, if you're willing to sacrifice comfort, the Bombshell bra could give your breasts the boost you want.