Why Barack Obama's Birthday Party Plans Got A Massive Overhaul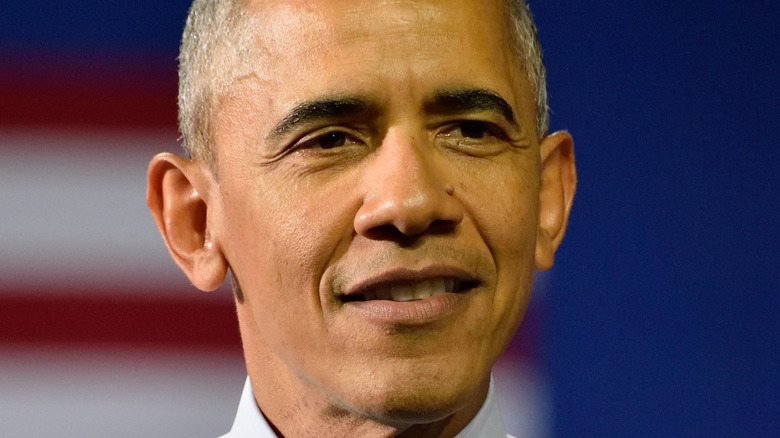 Shutterstock
Former President Barack Obama turns 60 today, August 4, and had grand plans for an incredible weekend beachside celebration at his home on Martha's Vineyard in Massachusetts that boasted a guest list full of hundreds of guests with notable names including Oprah Winfrey and George Clooney (via Huffington Post). It sounds like the perfect way to fete a former president who remains wildly popular five years after leaving office. However, we live in very imperfect times so the big bash is surely raising a few eyebrows.
As of August 1, 475 guests were confirmed for the major event, with 200 staff members expected to be on hand. The Obamas also planned to play it safe with an outdoor celebration, while asking all attendees to be vaccinated against COVID-19. Guests were also asked to present a negative COVID-19 test result to a hired COVID-19 coordinator, according to Axios. However, as of writing, those plans have now been scrapped and the Obamas have changed their guest list considerably to include only close family and friends.
Barack is choosing to play it safe when he celebrates his birthday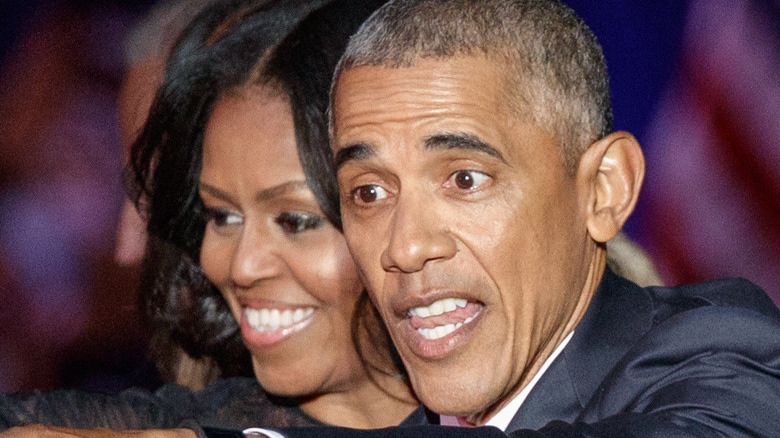 Shutterstock
The coronavirus pandemic is making a resurgence across the country due to lower-than-expected vaccination rates and the highly contagious Delta variant affecting mainly those who have not been vaccinated. Even Centers For Disease Control (CDC) Director Dr. Rochelle Walensky is calling what we're seeing in the summer of 2021 a "pandemic of the unvaccinated" (via NPR). The CDC has also asked that Americans start masking again indoors if they are in areas with a high spread of the virus.
While Martha's Vineyard isn't considered a high-risk area, cases are climbing as of this writing, according to the Vineyard Gazette. Using an abundance of caution and criticism by some for hosting such a large party while the pandemic is still raging, the Obamas decided to change their plans, according to People.
"This outdoor event was planned months ago in accordance with all public health guidelines and with COVID safeguards in place," Obama spokeswoman Hannah Hankins told the outler. "Due to the new spread of the Delta variant over the past week, the President and Mrs. Obama have decided to significantly scale back the event to include only family and close friends. He's appreciative of others sending their birthday wishes from afar and looks forward to seeing people soon."