The Truth About Lindsay Lohan And Paris Hilton's Feud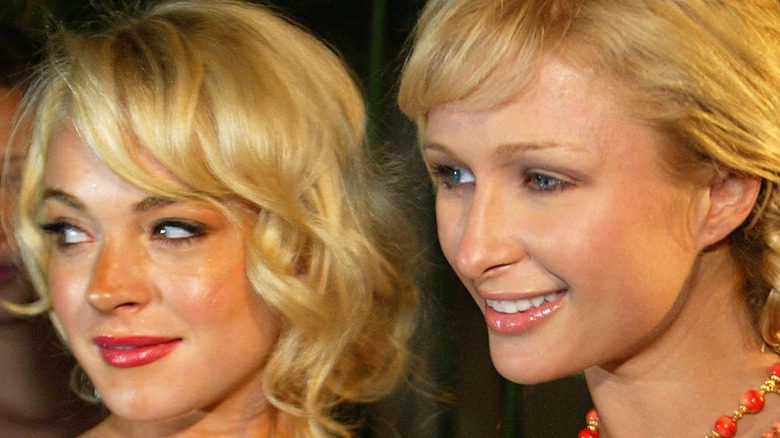 Michael Buckner/Getty Images
If you grew up in the early 2000s, you're accustomed to the onslaught of celebrity feuds that defined this era of pop culture history. 
One of the most memorable disputes occurred between Hollywood "It" girls Paris Hilton and Lindsay Lohan. Known for their excessive partying and crazy antics, both Hilton and Lohan were frequently featured on the front page of tabloids across the world. The two starlets were seemingly inseparable for a good portion of the noughties until their friendship swiftly descended into an ugly feud before pivoting back to friendship and then diving back into the drama pool again (via Good Housekeeping). 
Trying to keep track of whether they were fighting or making up was an impossible task. The rift between Lohan and Hilton originated in 2006, when Lohan started dating Hilton's ex-boyfriend Stavros Niarchos (via People). Around the same time, a video emerged of Hilton talking to Brandon Davis, the son of an oil tycoon, as Davis said several disparaging things about Lohan without Hilton interjecting on her friend's behalf (via NZ Herald). Thus began one of the most tumultuous celebrity squabbles in recent history.
Lindsay and Paris were the definition of frenemies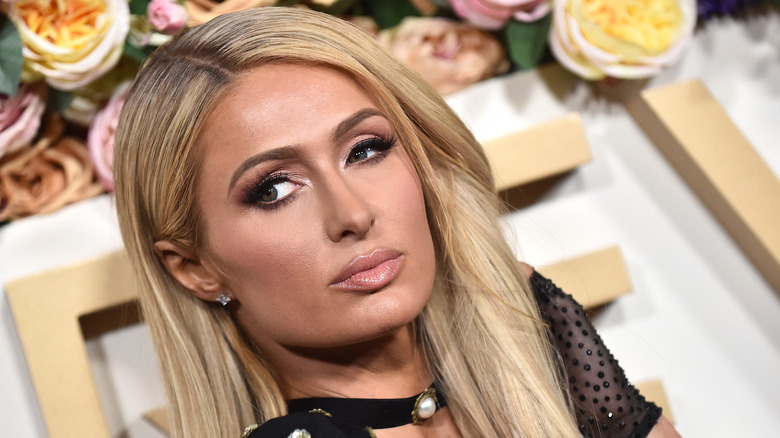 Shutterstock
Lindsay Lohan and Paris Hilton were battling some intense demons in the early 2000s. Both women partied heavily, were known for their problematic drug habits, and were frequently seen drinking and driving together (via The Guardian). It seems as though these two were magically friends one day thanks to the sudden flurry of paparazzi attention surrounding their newly discovered bond. 
The first recorded date on their friendship timeline is often penned as May 17, 2006, the night of the infamous Hilton-Davis conversation where Davis said some pretty rough things about Lohan, so it's hard to imagine a time where they actually got along (via Complex).
Perhaps the most confusing aspect of their feud is how frequently they would return to their friendly antics as if nothing had happened. One night they would be fighting at some hip Hollywood club and the next night they would be photographed in a car together with fellow celeb Britney Spears. Hilton herself referred to the group as "The Holy Trinity" after the paparazzi snaps were released, a moniker that has stuck around as long as her party girl reputation (via Twitter). 
Through all of this, Lohan and Hilton would cycle through various stages of fighting and reconciliation, bringing a whole new meaning to the term frenemy (via People).
Are Lindsay and Paris still feuding?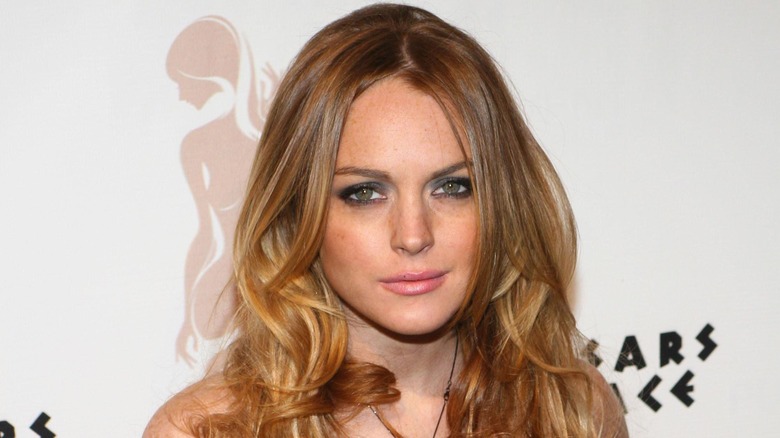 Shutterstock
Throughout the 2000s, Lindsay Lohan and Paris Hilton would feed information to paparazzi about one another, then immediately deny what was said when pressed about it during their next public appearance. 
When Lohan was confronted about a NSFW comment she made about Hilton mere moments before, she adamantly denied saying it and insisted, "I never said that. I love Paris. Paris is my friend." (per Complex). This is essentially how their feud reinforced itself over time, with neither woman directly addressing what caused the initial rift in the first place nor doing anything substantial to stop it.
So, have the two finally made up and put the past behind them? Not exactly. When Lohan made an appearance on the Australian radio show "The Kyle and Jackie O Show" in 2019, she was asked about negative remarks Hilton had previously made about her. Her response was a tart. "I mean, if it's going to be good press for someone else," she explained, "even in a negative way, then I'll pray for them." (via Vanity Fair). 
Hilton, for her part, seems to have made her peace with the famous feud even if she hasn't resolved the matter with Lohan directly. "When I think about it now, we were just so young, immature," she explained, per People. "It was like high school drama, especially in the L.A. scene, and to live it out in public with the media constantly trying to stir things up and make things worse than they were."