Baby Names Everyone Mistakenly Thinks Are Unique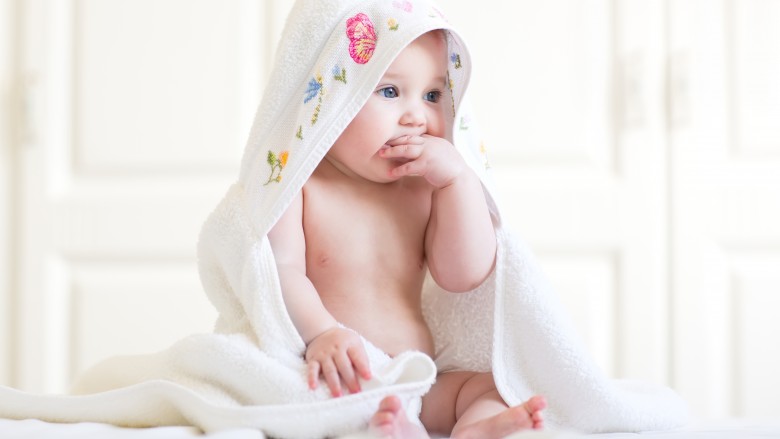 Shutterstock
Picking a name for your baby is one of the biggest decisions a new parent can make. Do you pick something that's on trend, honour a loved one, stick with the classics, or pick something way out of left field — Hollywood style? "In a larger context being unique is a trend,"  global trends expert Daniel Levine told me. "Your name is the ultimate in personalization. There's nothing you can have more personalized than your name, so that's why the trend is going that way."
Laura Wattenberg, a veteran author on international baby name trends, says many parents are trying to choose a name they think will set their child apart in our increasingly competitive world, which can sometimes lead to baby name remorse.
In my own experience, having a unique name can have some great advantages: you don't usually get mistaken for another person, and sometimes it's fun to stand out among the rest. However, it also can come with disadvantages: misspelling, mispronunciation, or standing out when you just want to blend in.
These days, almost anything goes for a baby name, so it's hard to determine if a name is truly unique — and, if it is, will it even stay that way for long? If you want something uniquely yours, steer clear of these naming trends that you might think are rare, but are actually becoming quite popular.
Ultimate power names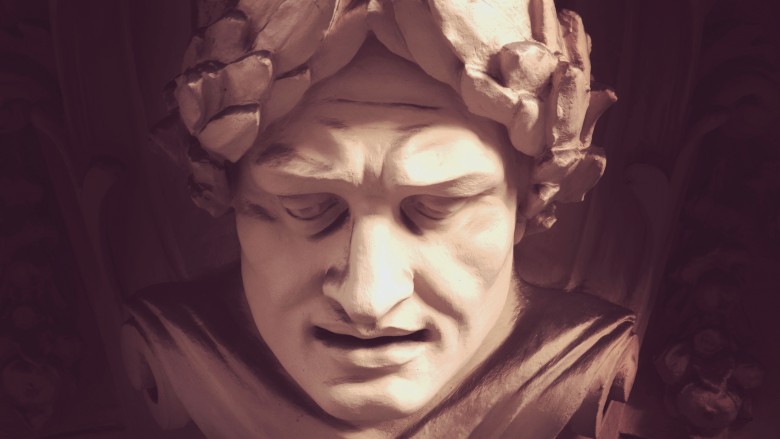 Shutterstock
It appears that people are on a serious power trip these days, when it comes to naming their children. Names like Titan, Atlas, and Apollo are on the rise. Last year, names like Royal, Saint, and Augustus were topping the charts — and in recent years there were quite a few babies who were actually named God. In 2015, five boys were named God, another five dubbed Yahweh, with 20 more Lords, 27 Saviors, 40 baby girls named Goddess, and more than 1,500 boys named Messiah.
According to Nameberry we can expect this trend to continue, however, we'll be meeting lots of new little deities with names hailing from multicultural mythology instead. Think names like Thor, Persephone, Odin, Jupiter, Luna, Orion, Pandora, and Zeus — just to name a few. Even several supreme evil names are back on the table too, like Lucifer, Lilith, and Kali.
Classic names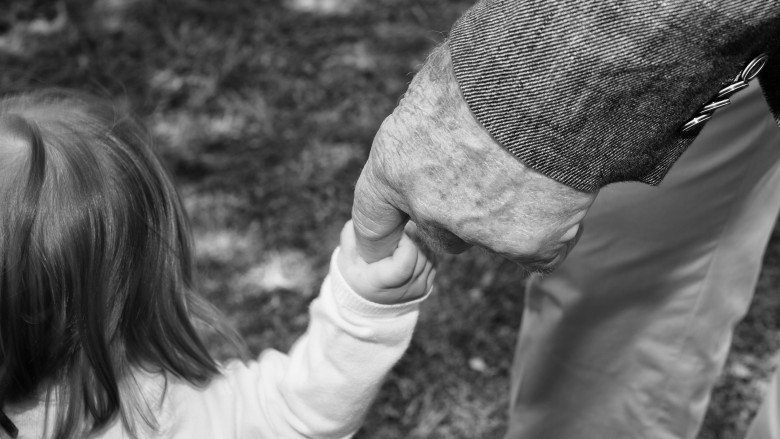 Shutterstock
I would have thought that with all the new names out there, naming a baby something old school would be unique. But, that's just not the case. In 2011, the "Top 10 Female Names" list was almost identical to the list in the year 1900. The names Sophia, Isabella, Emma, Olivia, Ava, Emily, Abigail, and Chloe have made quite the comeback since then, and they all remain pretty high up on the list.
For the boys, classic names have made up most of the "Top 10" list over the past few years. Jacob, Noah, William, Ethan, Michael, and Daniel all snag top spots, with James, Matthew and David not far behind.
Celeb-inspired names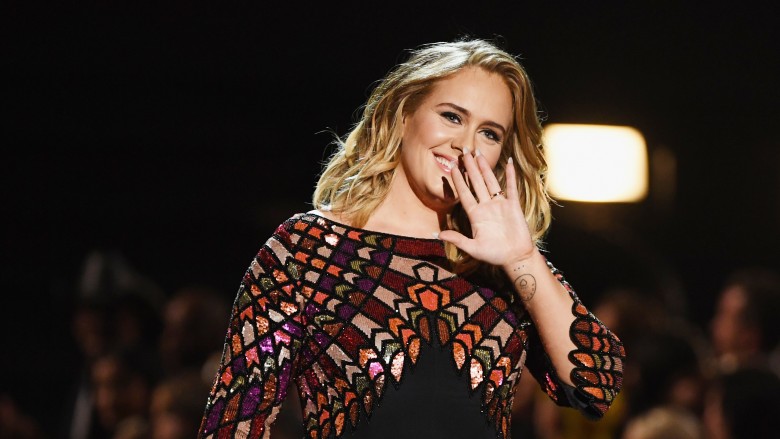 Getty Images
Some celebrities have unique stage names, or simply use their birth names — but, either way, they can be a huge source of inspiration for different baby names. With a spotlight on strong women in 2016, names like Adele, Hillary, Michelle, Malia, and Sasha gained popularity. Celebrity deaths also made names like Prince, Bowie, David, Leonard, and Cohen rise in popularity last year.
The rich and famous are notorious for finding, creative, unique, and sometimes brow-raising names for their children. The name Kingston is good evidence of the star baby effect. After Gwen Stefani and Gavin Rossdale's son was born, the name made its way up the list, to number 937 in 2006 — and since, has soared to number 141. Right now, names like Maddox, Blake, and Ashton are pegged to be some of the top names of the year.
Royal names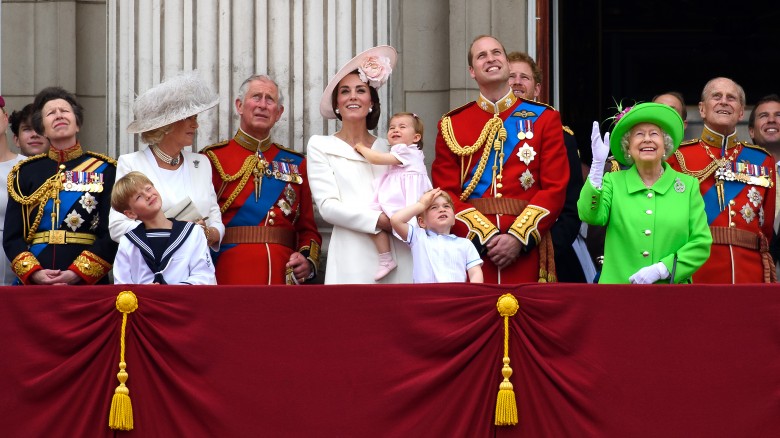 Getty Images
The name Royal itself has been gaining traction over recent years. In just three years it jumped from outside of the top 1000, to number 465. Other royal-related names like Princeton, Noble, Legion, Kensington, and Princess have been growing in popularity too.
It's not that big of a surprise that the names of the newest royal additions have both ascended the ranks. Charlotte is in the top 10 at spot number nine, and trends predict that George will gain more popularity in the upcoming years. The name Kate is very popular in Ireland, staying within the top 20 names, but in the U.S. it teeters in and out of the top 200.
Pop culture names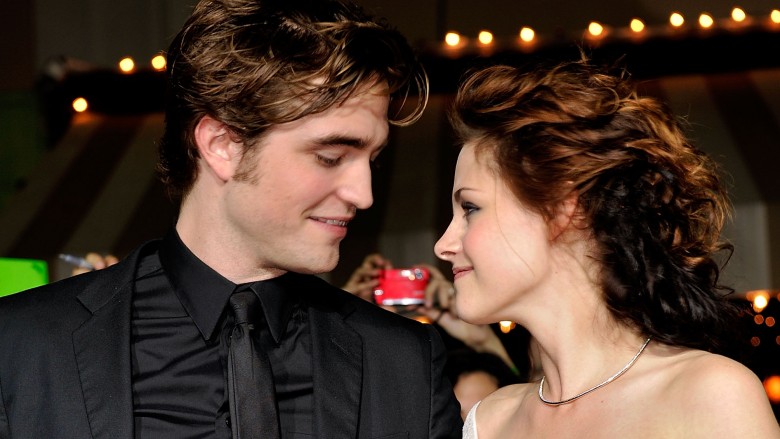 Getty Images
Pop culture gives us an even bigger pool of names to choose from. From literary characters like Harper and Atticus, to iconic film and TV characters, there is almost too much to pick from. Although our favorite books, films or shows are great for finding unique names, many other parents-to-be are thinking the same thing. For example, when Charmed debuted in 1998, the name Piper (my favorite!) wasn't even in the top 1,000 girls' names in the U.S. The following year, it appeared at number 700 — and today, it's at number 68.
We saw a similar trend when the Twilight series hit peak popularity. The name Bella hadn't quite cracked America's Social Security Administration's list of the "Top 200 Girls' Names" when the first book was published in 2005. Today? It's number 58. And the name Cullen is in the top 500 boys' names for the first time in more than a century. "Is 2017 the year we'll meet lots of kids with names from Game of Thrones?," asks trend expert Levine.
Mother Nature names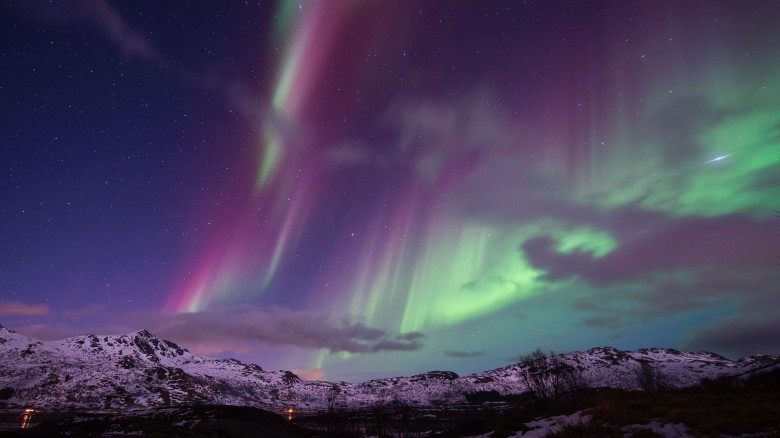 Getty Images
We've seen quite the rise in nature-related names for boys and girls. Different kinds of flowers, trees, seasons, topography, and animals serve as beautiful inspiration. For boys, plant-inspired names like Leif, Kale, and Sage, and tree-related names such as Alden, Forest, and Linden grew in popularity. Animal names like Fox, Bear, and Hawk, as well as other nature-inspired names like Nova, Wynter, Golden, Fjord, Sky, Blu, and River grew as well.
For the girls, nature names skewed towards flowers and trees. Names like Dahlia, Iris, Rose, Blossom, Lily, Primrose, Azalea, and Clover bloomed last year. Tree-inspired names like Willow, Aspen, Cedar, and Juniper continue to grow strong. Naming children after the seasons has also gone up in trend, along with the names Breeze, Rain, River, and Aurora.
Gender-neutral names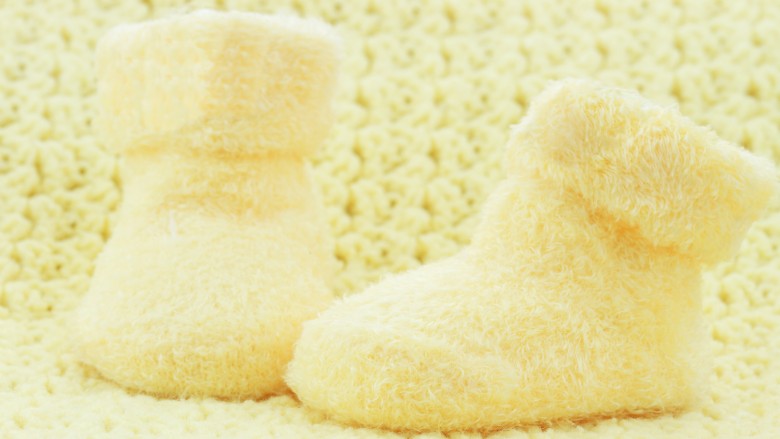 Shutterstock
The rise in gender-neutral names has grown quite a bit in the past couple years. Names like Lennon, Drew, Wyatt, Hunter, Hudson, Blake, Hadley, and Kinsley are all great examples of names that are holding strong across the board. Levine told me, "People aren't sure how their children are going to identify when they grow up, so thinking about that is part of what's given the rise to gender-neutral names."
While some parents don't want to impose expectations on their child by giving them gender-specific names, BabyCenter predicts that these names will become even more popular as parents get more creative.
Political and patriotic names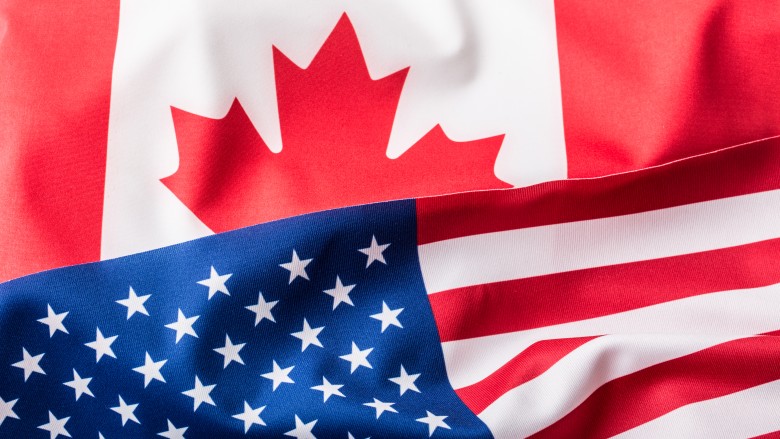 Shutterstock
Names like Liberty, Victory, America, Brooklyn, and Honor are all popular, patriotic names. And many other names are derived from cities or states, like Dakota, Montana, Phoenix, Dallas, and Tennessee. A recent study suggests clear distinctions between names in Red and Blue States. Red States favor names like Gunner, Major, Colt, and Remington, while the Blue States keep things pretty traditional with names like Francesca, Alexandra, and Miriam.
Canadians are starting to see more of their babies named after surrounding nature, hockey players, or cultural icons. Names like Gordon, Linden, Lorne, Duncan, or Darcy are more popular up in the Great White North.
Alternatively-spelled names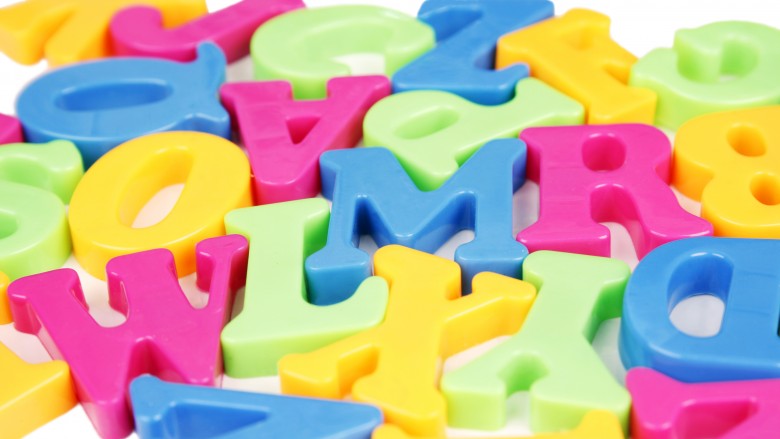 Shutterstock
We're at a point where it's hard to find a name that isn't taken already, so the alternative is to creatively alter its spelling. "It either makes it stand apart, or it looks silly," Levine suggests. Either way, we're in for a lot more baby names with unconventional spellings and nontraditional origins, according to recent research.
It appears that Red States are more likely to invent new spellings for baby names, like popular girls' names: Blakely, Brylee, Kennedi, Kyleigh, and Journee. Kason is such a popular name that it dominates the boys' list with four different spelling variations.
Virtuous names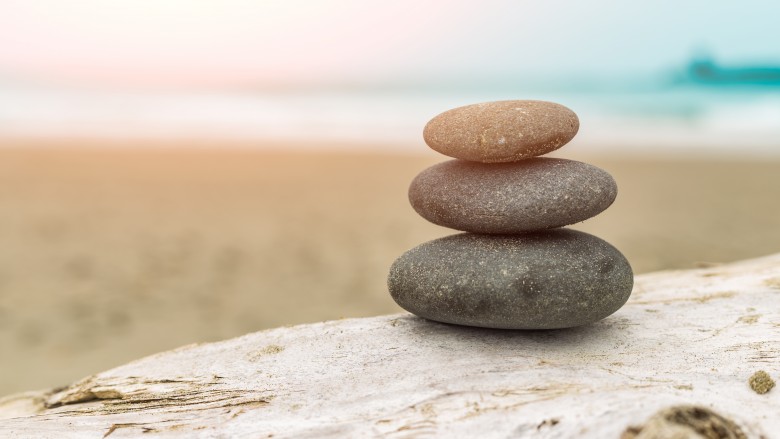 Shutterstock
Another naming trend that has been on the rise for a few years now, has been inspirational names that embody positivity, like Justice, True, and Grace. Names that make us think of serenity, or peace, like Pax, Bodhi, and Zen are also gaining in popularity. Mercy, Patience, Hope, Charity, Treasure, and Promise are also other examples of these upcoming virtuous names.
How to win the name game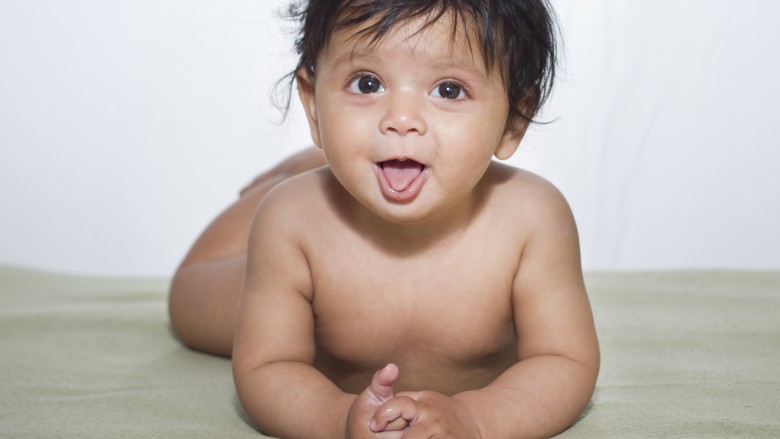 Anything goes! Do your research, don't rush into a name, and don't feel pressured. Honor you someone you love, pick a name you like, or choose a name that is unique! And most of all, be proud of the name you choose.
At the end of the day, if your beloved offspring would like a different name than the one you spent countless, grueling hours deciding on — they can always change it!
[credit=]