Garth Brooks And Trisha Yearwood's Relationship Timeline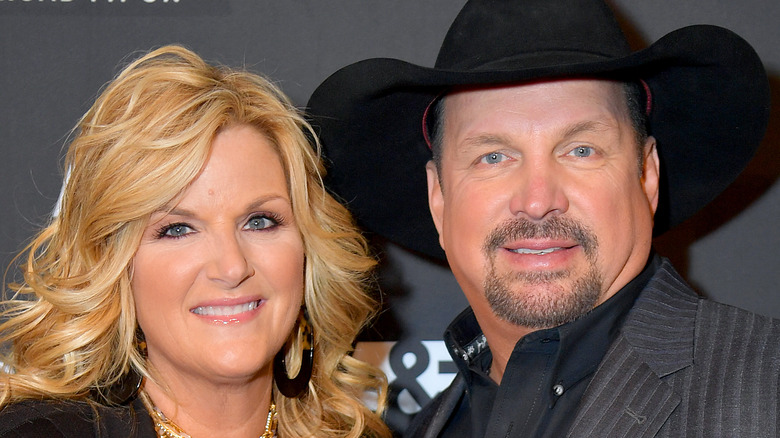 Michael Loccisano/Getty Images
Garth Brooks and Trisha Yearwood have quickly become one of country music's golden couples, regularly rocking up with the red carpet with their love and admiration for one another. But how did the pair meet in the first place?
Prior to falling for each other, both Brooks and Yearwood were in fairly committed relationships with other people. Brooks had been married to his college sweetheart Sandy Mahl, with whom he shares three daughters, for 15 years (via Country Fan Cast). It was during their marriage that Brook found his footing in the country scene, quickly becoming one of the genre's most talked-about names. Combined with an increased amount of touring, the sudden stardom put pressure on the couple's relationship, which eventually came to an end in 2001.
Yearwood, on the other hand, was married twice before committing to Brooks. From 1987 to 1991, she was married to music producer Christopher Latham (via AmoMama). Following the dissolution of their relationship, she fell for The Mavericks' Robert Reynolds who she was married to for five years.
Garth Brooks and Trisha Yearwood formed a strong friendship bond in the '90s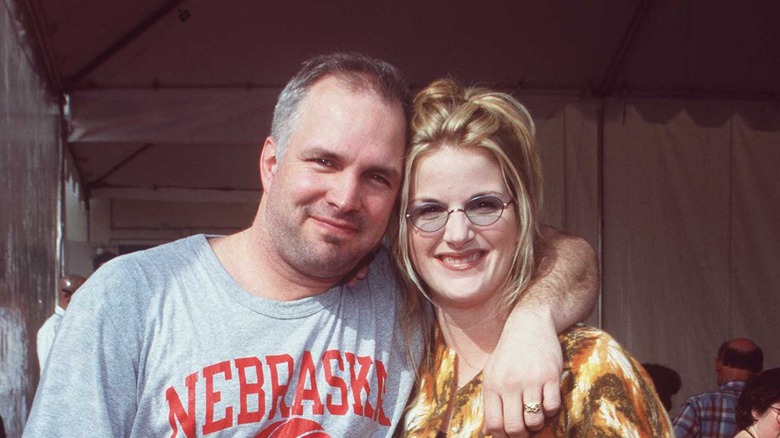 Ron Wolfson/Getty Images
The year Trisha Yearwood married her first husband, she met Garth Brooks for the first time. Over the following two decades, the two would form a close bond and friendship while touring together. Brooks even helped Yearwood land her first record deal, leading Yearwood to produce the No. 1 track "She's in Love with the Boy" in 1991, which saw her become "the first female country music singer to sell 1 million copies of her debut album" (via Country Fan Cast).
Brooks would later admit that he was attracted to Yearwood from the start, but as they were both in committed relationships they remained only close friends. "Kent Blazy introduced me and Ms. Yearwood, and he goes, 'I knew you were gonna like her,'" Brooks said in a 2013 interview with Ellen DeGeneres (via YouTube). "When she left, he goes, 'What do you think?' I said, 'Well, it's strange because I felt that feeling like when you just met your wife.'"
Yearwood felt the same way. "It was probably the minute I met him, even though I didn't know at the time," she told Parade in a joint interview with Brooks. "I just think we were meant to be."
Balance has been the key to Garth Brooks and Trisha Yearwood's marriage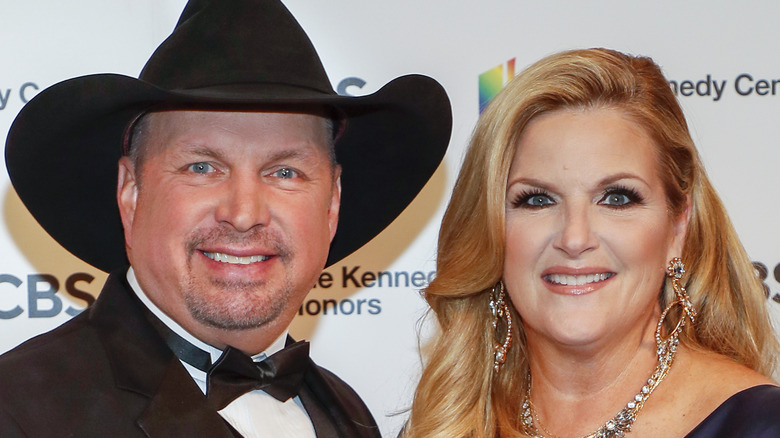 Paul Morigi/Getty Images
When both Trisha Yearwood and Garth Brooks ended up being single in 2001, they made no hesitation to start a relationship together. They made their first public appearance as a couple a year later when they attended the 33rd Annual Songwriters Hall of Fame Awards Induction in NYC (via Closer Weekly).
Three years later, Yearwood and Brooks finally tied the knot on December 10, 2005. Since then, the couple has become one of country music's strongest love stories. But that's not to say their relationship hasn't had its ups and downs. "Sometimes, when two people are driving two big ships, it can be difficult," Yearwood explained to Us, adding that keeping their relationship on track has been all about balance. "I think it was kind of navigating; how do we stay alpha, stay independent, do our own thing, feel like we run our lives, but be a couple," the singer said. "It's a balance where sometimes one person is running the ship and sometimes the other person is, and sometimes you're going to butt heads."
Thankfully, they've found a way to keep that balance in check, and their marriage continues to be stronger than ever.