Liz Cheney Reveals How Her Dad Really Feels About Politics In The US Today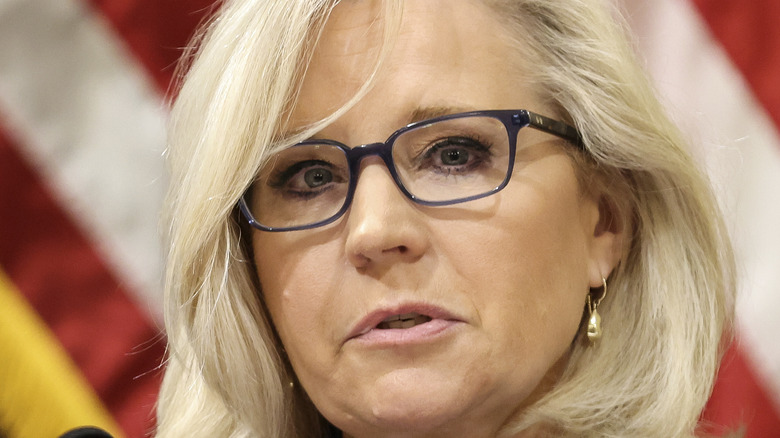 Pool/Getty Images
She was once a key member of the House Republican leadership. Today, GOP House Representative Liz Cheney is an outcast within the GOP, thanks to her vocal opposition to Donald Trump and his insistence that the November 2020 Presidential elections were stolen from him. 
But it appears that Cheney is not the only person who has a problem with today's Republican Party; her father Dick, who once represented Wyoming in the House as she does, and who served two terms as vice president under George W. Bush, feels the same way too. During an event organized by the Aspen Institute to discuss a potential role the GOP might play in setting a way forward for the country, Cheney said that her dad: "is deeply troubled about where our party is, deeply troubled about where the country is" (via The Hill).
She also acknowledged that the former vice president is "[a] tremendous source of advice and guidance and wisdom for me," which would mean that he probably would have signed off on her decision to play a role in the bipartisan January 6 commission. The body is meant to probe the attack by supporters of former president Donald Trump on the U.S. Capitol.
Dick Cheney has stood up to Donald Trump before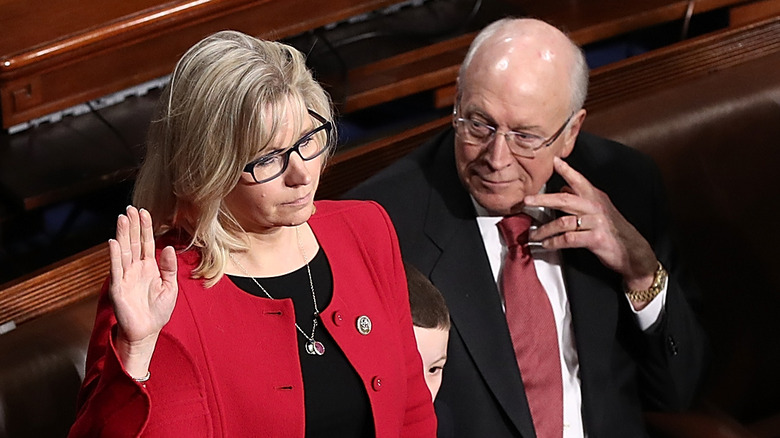 Win Mcnamee/Getty Images
We haven't heard much from former Vice President Dick Cheney since George W. Bush stepped down as president, but we know he has come forward to criticize Donald Trump before — most notably just before the insurrection, when he and other former secretaries of defense put their names to an op-ed in The Washington Post. That op-ed, which appeared on January 3, appeared to foreshadow the January 6 insurrection, as the defense chiefs warned that "'there's no role for the U.S. military in determining the outcome of a U.S. election ... Efforts to involve the U.S. armed forces in resolving election disputes would take us into dangerous, unlawful and unconstitutional territory." It was later revealed by Clinton Defense Secretary William Perry that it was Cheney's idea to write the piece (via The Hill).
Liz and Dick Cheney have come out as the most unlikely players in the drama now unfolding within the GOP. Dick Cheney himself was positioned as one of the most powerful Republican vice presidents in U.S. history, having been the key decision maker in sending troops to Iraq after the 9/11 attacks. What he sees and knows about the events unfolding within the GOP is something only he and his daughter probably know at this point, and it would indeed be interesting to hear what he has to say about the subject.