The Other A-List Actresses That Almost Played Laura Dern's Role In Jurassic Park
Laura Dern ultimately nabbed the coveted role of Dr. Ellie Sattler in Steven Spielberg's blockbuster "Jurassic Park." But, according to reports, acing the audition and scoring the memorable part was far from easy. In fact, Dern was up against some of the most well-known, A-list actresses of that time. While speaking to Matt Lauer on the "Today" show around the time that the iconic "Jurassic Park" film celebrated its 20-year anniversary, Dern said that when it came to being selected above all the other actresses who tried out for the part of Dr. Sattler, she was honored to be Spielberg's pick.
"I'm a lucky girl," Dern admitted, via a report from HuffPost. Also during the interview, Dern said she felt quite "grateful" that A-list director Spielberg decided to hire her over some other, pretty impressive names. Here are the famous faces who almost landed the memorable role in "Jurassic Park."
Laura Dern felt like a 'lucky girl' when Steven Spielberg chose her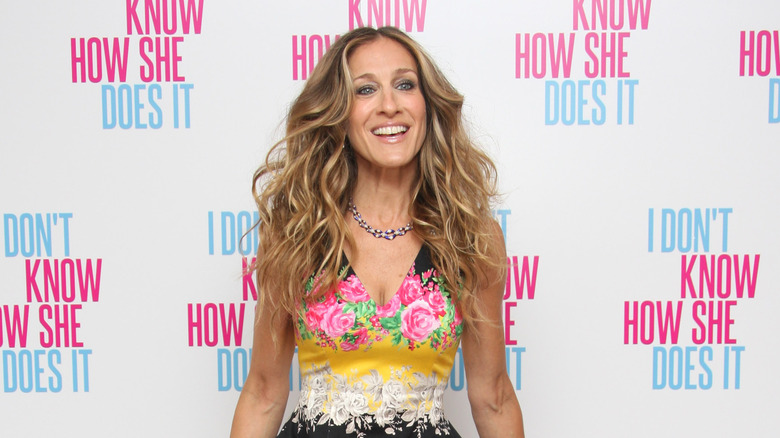 Shutterstock
As Entertainment Tonight revealed, Laura Dern was up against several big-name actresses for the role in "Jurassic Park." These names included Gwyneth Paltrow, Jodie Foster, Julia Roberts, and Helen Hunt, and "Sex and the City" star Sarah Jessica Parker, who has a number of accolades under her belt, including two Emmy Awards, four Golden Globes, and three Screen Actors Guild Awards.
Maintaining success in Hollywood is no easy feat, but despite the competition she was up against, Dern was the one who Spielberg wanted. And, because she seemingly impressed him so much during the challenging audition process, he had no problem awarding her with the part of Dr. Sattler in his movie franchise, which began nearly 30 years ago in 1993.
In honor of the film's anniversary, Universal Studios was releasing a 3D version of the film. It was then noted that Spielberg had no plans to do the same with other popular films. "The only movie that I would ever even consider retrofitting is the first 'Jurassic Park,' which I think would look pretty spectacular in 3D," Spielberg told Moviefone in December 2011 (via HuffPost). "That's the only one of my films that I would consider doing in 3D."