Anti-Aging Eye Creams That Actually Work
Shutterstock
For something that comes in super tiny jars and tubes, eye cream sure is expensive! So if you are seeking to find one that actually does what it claims to do, whether that's reducing dark circles, eliminating puffiness, or making lines and wrinkles less noticeable, it helps to read reviews and find out what other buyers are saying about the brands and products you might be considering. As we all know, it's a major bummer to drop some serious cash on an ounce of cream only to find that it did nothing a dab of super-cheap body lotion couldn't do. 
We've scoured the internet and rounded up what experts and average folks alike are hailing as the best of the best anti-aging eye creams so that you can be assured you are making a purchase you can trust and that shouldn't have you walking back into Sephora, receipt in hand, to return something that just doesn't work. 
Our list of the best eye creams of 2021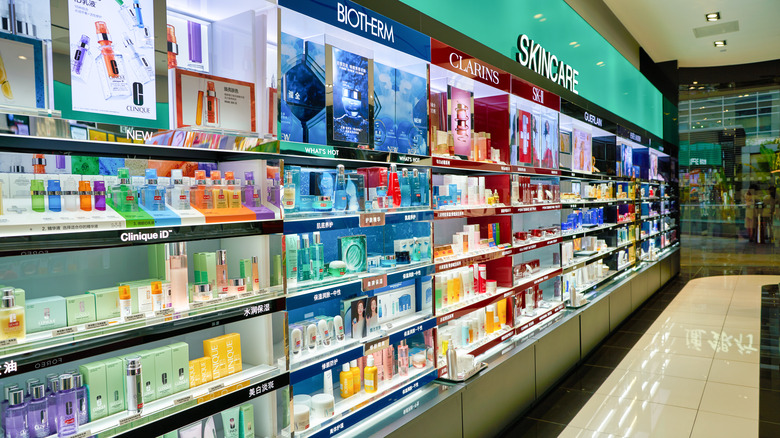 Shutterstock
First on our list is Drunk Elephant Shaba Complex Eye Serum. Not only does this product appear on "Best Of" lists by both Byrdie and Smarter Reviews, but it has four stars on Sephora's website thanks to over a thousand reviews. With ingredients like copper peptides, black tea ferment, and plant-based stem cells, this lightweight formula packs a punch. If you're looking for something a little creamier, you could try the brand's C-Tango Multivitamin Eye Cream, which topped Harper's Bazaar's list of best eye creams and contains five forms of Vitamin C and eight collagen-encouraging peptides. 
Roc Retinol Correxion Eye Cream appears on both Byrdie's list Harper's Bazaar's. This drugstore staple is best to use at night, as retinol can increase skin's sensitivity to the sun. It's because of this retinol, however, that this cream is so sincerely good at reducing crow's feet and under eye wrinkles. Next on our list is Revision Skincare D.E.J Eye Cream, which is touted by both New York Magazine and Byrdie. It truly helps with a variety of issues including sagging skin, dark circles, wrinkles, and puffiness. Dermatologist Melissa Doft tells New York Magazine that it is a "favorite" in her office. 
Rounding out our list is Ole Henriksen Banana Bright Eye Creme, which both New York Magazine and Byrdie love. Byrdie says it's great for daytime use because the light-reflecting particles help to instantly reduce the appearance of dark circles, and it also improves the wear time and appearance of concealer.