The Truth About Tommy Lee Jones And Al Gore's Time As Roommates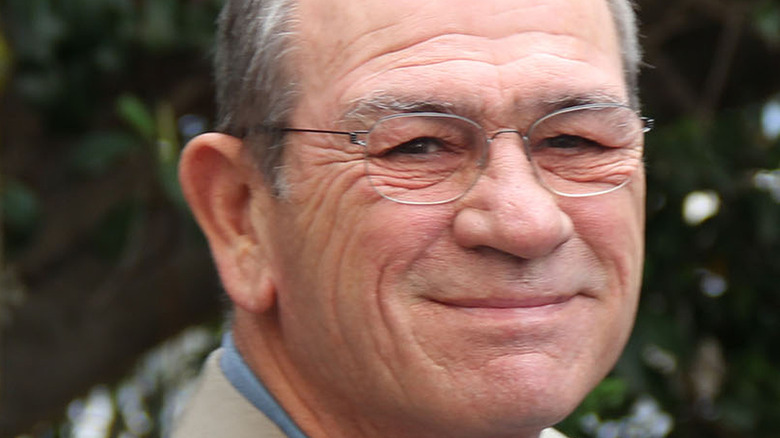 Shutterstock
One went on to become an A-list movie star who tracked down aliens for the government on-screen while the other was second in command of the government off-screen during his years as vice president of the United States. And at one time they were college roommates doing what college boys often do. They are Tommy Lee Jones and former Vice President Al Gore – two of Harvard University's most successful graduates.
Both men came from different worlds and arrived at Harvard under different circumstances, with Jones being there for Gore years later when the then-vice president needed him most. Gore came from a political family with a Washington, D.C. pedigree (via Biography) while Jones made it to Harvard on a football scholarship so of course he didn't shy away from academics (via Biography). 
When Harvard brought them together during their freshman year at the Ivy League school, an enduring friendship was born that survived the two very different paths in life both men took.
Tommy Lee and Al hit it off from the start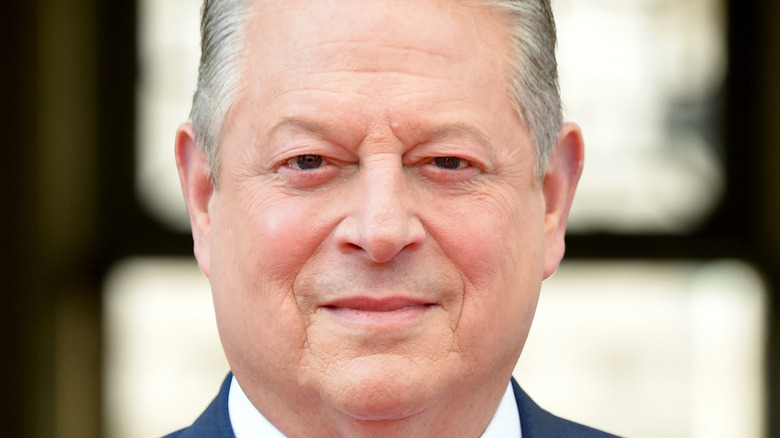 Anthony Harvey/Getty Images
Tommy Lee Jones was born on September 15, 1946 in Texas to a father who worked the oil fields whom he admits abused him. When his father accepted a job working in African oil fields, Jones earned himself a scholarship to a prestigious prep school to stay in the U.S. Combining his athletic talents with his academic prowess, Jones managed to win another scholarship – this time to Harvard University in Cambridge, MA. He majored in English literature while also finding a love for theater, according to Biography.
Albert Arnold Gore Jr. was born on March 31, 1948 in Washington, D.C. although his family hailed from Tennessee, with his father being a member of Congress representing that state. He spent his school years in the nation's capital and summers at the family's Tennessee home, eventually landing at Harvard University (via Biography).
According to The Harvard Crimson, the school's official newspaper, Gore and Jones didn't start out as roommates, but they did live across the hall from one another. After hitting it off and becoming friends, they decided to room together and years later Gore told the college publication that Jones was "a great guy and a wonderful, lifelong friend."
The pair lived a typical college life - and then became household names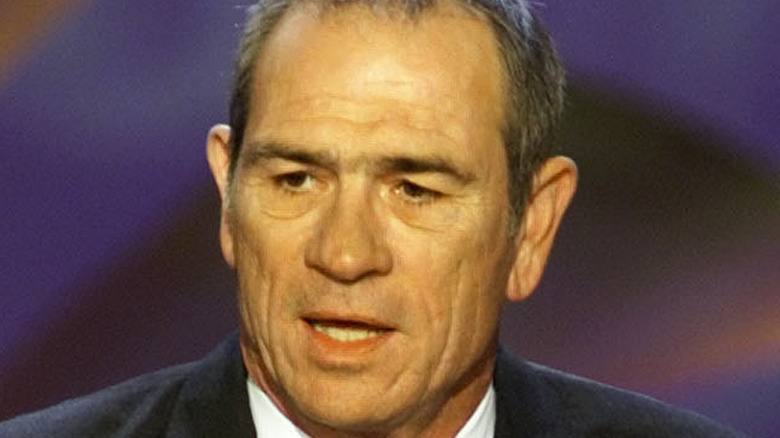 Pool/Getty Images
While Tommy Lee Jones played football, studied literature, and performed Shakespeare, Al Gore earned a degree in government, writing a thesis called "The Impact of Television on the Conduct of the Presidency, 1947-1969" (via Biography). However, they still found time to be regular college guys.
In the summer of 2000, Jones was there for his friend at the Democratic National Convention where Gore would officially receive the party's presidential nomination. In his speech, Jones told a few stories about his college buddy. By then, Jones was a bona fide movie star, having appeared in such famous flicks as "Coal Miner's Daughter," "Men in Black," and "The Fugitive," winning an Academy Award for the latter film (via IMDb). Meanwhile, Gore had been a senator and then spent eight years as vice president under President Bill Clinton.
"I lived with him for four years. What did we do? We shot pool and watched Star Trek, when maybe we should have been studying for exams," Jones said at the convention (via Pop Sugar). "I always knew that he had the brains and the heart to change the whole world."
Gore ultimately lost the election, but he did go on to bring climate change to the forefront, attempting to change how we think about the planet in the 2006 documentary "An Inconvenient Truth." In 2007, he won a Nobel Peace Prize for his work on environmental matters.