The Truth About Fantasia Barrino And Jennifer Hudson's Relationship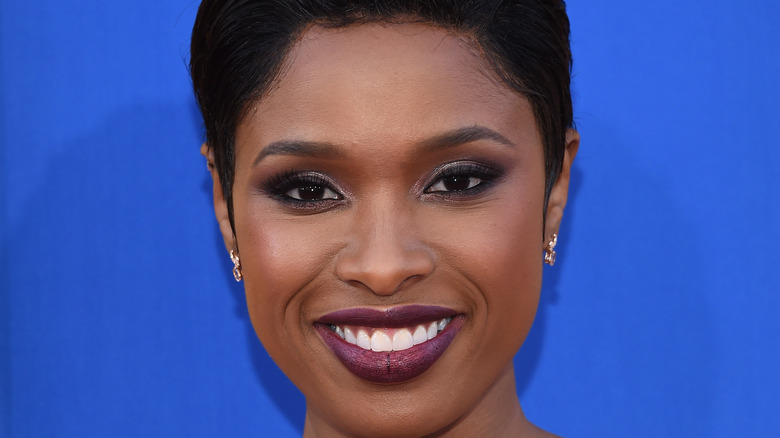 Shutterstock
Jennifer Hudson is an icon in many realms. She can sing her butt off, she can act, and you better believe she can turn a fierce look. In fact, she's known to be able to pull off any number of styles and looks, which she's utilized throughout her career. She even gave us one of the most shocking "American Idol" eliminations ever, never making it to the finale of her season, though you may not recognize her if you watch it now because of how much she's evolved.
The same "Idol" season that saw Hudson shut out of the finale saw Fantasia Barrino take the top spot (and money). Barrino is a powerhouse singer and definitely worthy of the "American Idol" title. Both Barrino and Hudson are on an entirely different level when it comes to singing, performing vocal gymnastics so fierce that the judging on their season couldn't have been easy. Still, one of them came out on top in the competition. The question remains, then, of how their relationship is today.
The two singers used to bump heads on 'American Idol'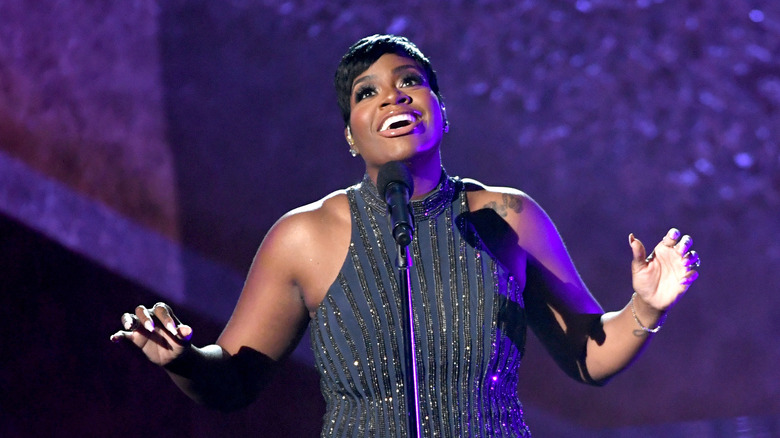 Kevin Winter/Getty Images
Jennifer Hudson and Fantasia Barrino appeared on "American Idol" in 2004, per See It Live, meaning ample time has passed for both stars to not only grow their careers but grow as people. And that's exactly what they've done.
The two singers' relationship has been a roller coaster ever since their "Idol" appearances. In 2007, Barrino revealed to Entertainment Weekly that she and Hudson "bumped heads and had words" when they first met on the reality competition. She keeps this rather vague, but she goes on to say that she auditioned for the role of Effie in "Dreamgirls," which ultimately went to Hudson. "I was a little hurt," Barrino explained. "But it wasn't for me. I remember calling Jennifer. She picked up the phone and I said, 'Heifer, you took my part!'"
Since then, the two have worked to repair their relationship. In 2016, when "American Idol" aired its series finale, the two reunited to perform during the finale celebration. The singers, joined by LaToya London, performed "Bridge Over Troubled Water," a fitting song for them, and left their hearts on the stage (via Playbill).
In 2017, when Hudson separated from her fiancé, David Otunga, Barrino sent comforting words her way. "She's a tough cookie and she bounces back," Barrino said, according to Life & Style. "I'm proud of her for being where she is right now, after losing some of the things that she lost. I'm proud of her and I want her to find love however that comes for her."
Might these two powerful singers reunite for a special performance?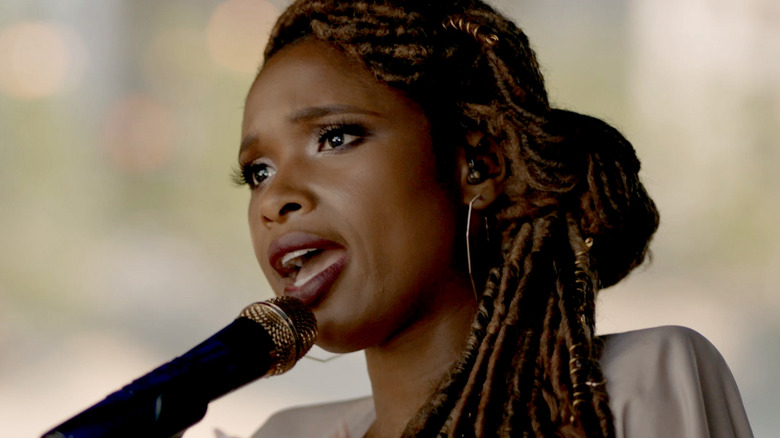 Getty Images/Getty Images
With their relationship having improved over time, some want to see Jennifer Hudson and Fantasia Barrino reunite for a special performance. Or in one case, people want to reunite for the webcast series "Verzuz," a performance battle series in which each episode sees two musicians go head to head to find out who will come out on top.
With such a platform already existing and drawing so much attention, fans of Hudson and Barrino want to see them face off one last time on this show to show just how powerful they both are. Would they do it? That remains to be seen for Barrino — Hudson has said she would do it, according to thatgrapejuice.net — but the hunger for it is real nonetheless. In fact, people all over are posting their thoughts on this matchup on Twitter, probably in hopes that the singers will see them and then agree to do the show.
"Vocally, I'm taking J Hud over Fantasia. but Hit for Hit, Fantasia is gonna MOP THE FLOOR with Miss Effie White," one Twitter user said, referencing Hudson's "Dreamgirls" character. Meanwhile, another said, "I love JHud, but she doesn't have the discography," doubting Hudson's ability to keep up with Barrino.
Fans are fairly equally split with their support between the two legendary singers, so if this episode comes to fruition, it will be interesting and exciting to see who takes the win!