The Truth About Lauren Conrad And Heidi Montag's Feud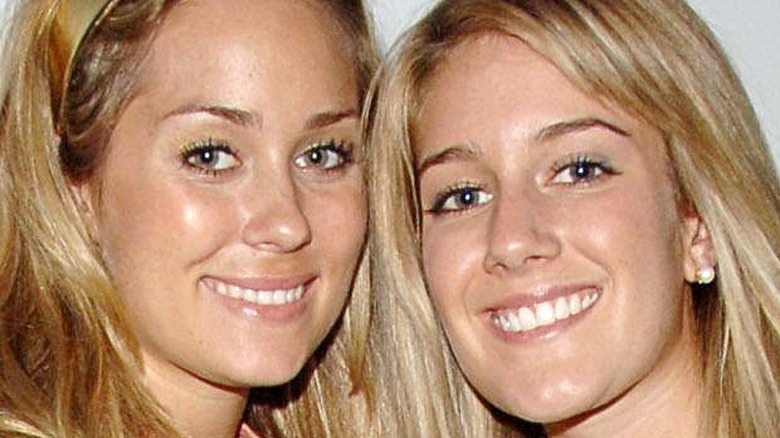 Shutterstock
What makes for better television content than a feud between two of the show's stars? Reality television shows thrive on drama more than most TV programs do. A juicy fight between reality stars is a major source of interest for fans, and the drama often becomes a fixture in the media for months, if not years. A great example of a long-term celebrity reality TV feud happened between "The Hills" stars Lauren Conrad and Heidi Montag.
If you were a fan of early 2000s reality TV shows, you likely binged "The Hills." The show has become a classic, and many of its iconic moments live on today. One of the most important storylines on the show was centered around Conrad and Montag's infamous feud, one that Good Housekeeping categorized as one of the biggest in celebrity history. It lives on today, as the stars do not speak to this day. So, what really happened between the stars of MTV's "The Hills"?
Lauren and Heidi started off as BFFs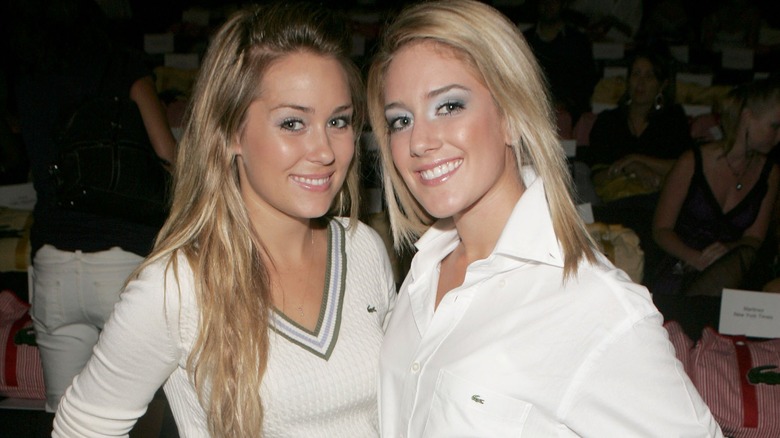 Peter Kramer/Getty Images
When the show first aired in 2006, it was set as a sequel to Lauren Conrad's high school experience showcased on MTV's "Laguna Beach." She moved to the big city of Los Angeles to live with her BFF, Heidi Montag, (via The Things). 
The reality show featured Conrad and Montag attending college at the famous fashion school, Fashion Institute of Design & Merchandising, and doing typical L.A. things. Conrad had an internship with Teen Vogue, Montag worked in events, and the pair partied often with their group of friends. It was the typical 20-something experience.
Things went south quickly, however. When Montag started dating the show's most notorious villain, Spencer Pratt, the relationship between Montag and Conrad began to fade. Conrad hated Pratt, and the feeling was mutual. The feud came to a head when Montag ditched the apartment she shared with Conrad to move in with Pratt.
This seems like a normal friendship breakup. However, things got worse when Pratt and Montag did the unthinkable.
The rumor that ended their friendship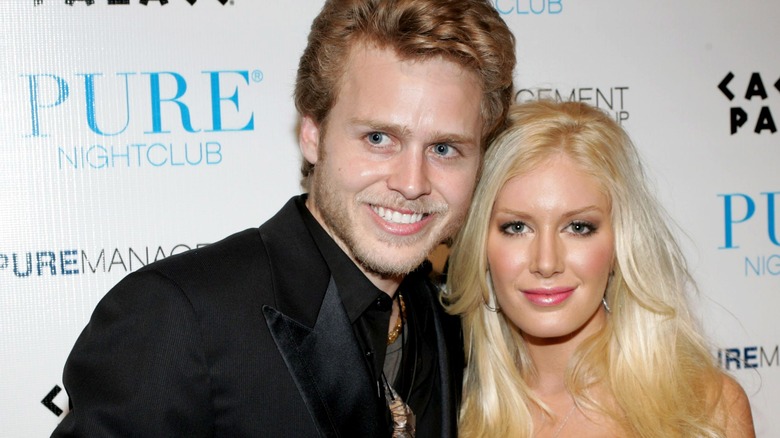 Shutterstock
Heidi Montag and Spencer Pratt became hungry for fame once they got it. Stooping to an all-time low, the couple began spreading a rumor that Lauren Conrad had a sex tape with her then-boyfriend, Jason Wahler. (Per Access). 
These rumors were unfounded, but the couple continued to play it up in the press and on the MTV show. Of course, the friendship between Montag and Conrad ended, becoming the major storyline of "The Hills." The constant arguing between the stars continued until Conrad's final episode in 2009 where she attended Pratt and Montag's wedding.
Over a decade has passed and Conrad has gone on to have a successful career as a fashion designer, per Teen Vogue. Montag and Pratt, however, have continued to hold on to this feud. Pratt has since admitted he was the one who started and spread the rumor. He is still upset with Conrad and lays it out in an interview with People. "Lauren is a cold-hearted killer," Pratt told the magazine. "That's what people don't get. She will cut you in your sleep. She tried to destroy us. If you want to throw missiles, I'm throwing a nuke. This is how I operate."