The Truth About James Middleton's $2 Million Mansion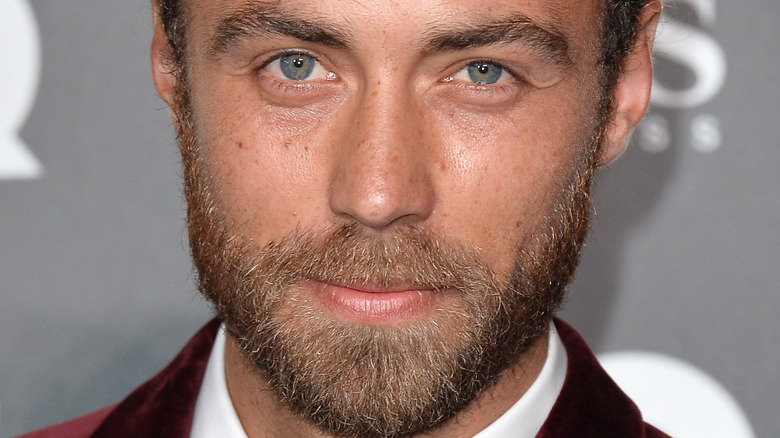 Jeff Spicer/Getty Images
Royal watchers know that James Middleton is the younger brother of Duchess Kate, and is engaged to French financial analyst Alizee Thevenet (via People). The 34-year-old took to Instagram in June to update followers about the couple's wedding plans, writing in part, "It's a year since I asked Alizee to marry me... what a year it's been! Two homes, lockdown, two attempts at a wedding" (via Us Weekly).
Although it seems their "I do's" are on hold for now, Middleton and Thevent have moved their relationship forward in another way, purchasing a mansion fit for royalty — and the couple's pack of beloved dogs!
As the Daily Mail reports, the home, which was purchased for the equivalent of $2 million, is located in Berkshire village, where Middleton's parents live. In fact, the soon-to-be wed duo stayed with Carole and Michael in the area during the pandemic, according to the outlet.
It seems they like the locale enough to set down roots and have given fans the first look at their new residence on Instagram.
James Middleton found house shopping stressful
Middleton looks to be very happy with the home he purchased with Thevenet, judging from his beaming smile in the Instagram image he shared of the couple in front of the home this weekend.
But the royal sibling's caption to the photo tells a different story in part, with Middleton writing, "​​I think buying a house is up there with one of the most stressful experiences in my life. It's been a hectic few months moving in to our new home & we couldn't be happier. We are settling into our life in the country & the dogs [love] their new home."
Indeed, as Town & Country reports, Middleton has six dogs, and we see the canine clan poised in front of an impressive-looking brick fireplace in the new homeowner's reel of images on Instagram. Along with their human parents, the pups seem to be settling into their new digs well. Meanwhile, another picture shows Thevenet enjoying a glass of celebratory wine in her headline-making, four-bedroom farmhouse (via Daily Mail).