Could You Have The COVID Delta Variant And Not Know It?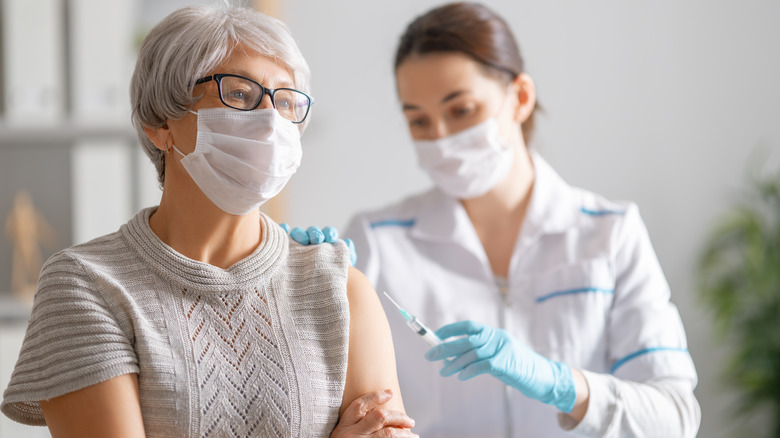 Shutterstock
The COVID-19 pandemic continues to ravage the world, and with the deadly Delta variant running wild, the U.S. is understandably struggling to contain the spread. Last month, WWLTV reported that, despite the New Orleans Jazz and Heritage Festivals being postponed from spring to fall, in the hopes the pandemic would be under control by then, there was still concern neither would be allowed to go ahead amid spiking cases. "This is a critical and very serious time in our city as we were pivoting to getting back to our festivals and opening up in ways we have been waiting for, for over a year and a half," New Orleans Mayor LaToya Cantrell admitted, adding sagely, "It's very concerning where we are. It really is."
NOLA subsequently confirmed the 2021 Jazz Fest had indeed been canceled, due to rising infections, and will likely take place next spring, if all goes well. It's a huge blow to local business, but nothing can be done following a dramatic increase in COVID-19 cases throughout Louisiana due to the deadly, and highly contagious, new variant. Indoor mask mandates have been reinstated as the number of hospitalizations continues to rise exponentially, with Louisiana setting a new record four days in a row last week. As spokesperson Beau Tidwell opined, "The Delta variant has created an extremely dangerous environment." With the Delta variant running rampant, it's worth noting you might have it and not even realize it.
Symptoms of the Delta variant could be less obvious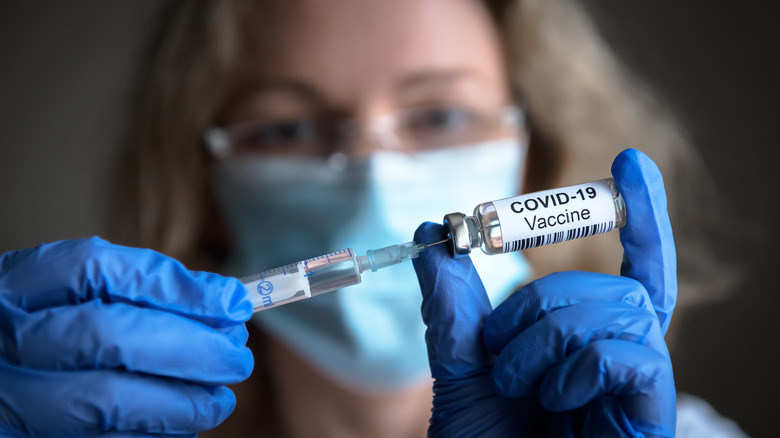 Shutterstock
As the U.S. Sun notes, the deadly Delta variant has quickly become the most dominant COVID-19 strain in the States. However, plenty of people are unsure what differentiates it. According to WWL, although this latest variant is more dangerous, the symptoms might actually be less intense. Louisiana State Health Officer Joe Kanter explained this variant usually includes typical COVID-19 symptoms such as coughing, shortness of breath, and fever, but otherwise, "You can present with relatively mild symptoms that you can easily confuse for allergies." Kanter warned that if you experience any symptoms, even something as simple as a sore throat, runny nose, or sinus congestion, get tested just in case. Limit your contact with others in the meantime, too.
Funnily enough, sneezing is a common sign of having contracted the Delta variant, according to a study of COVID-19 symptoms by ZOE. Researchers noted that, among those who were vaccinated against COVID-19 and had subsequently tested positive for the virus, sneezing was the most frequently noted symptom compared to those who'd contracted COVID without getting jabbed. The Delta variant became the dominant strain in the U.S. on July 7. Average daily cases are up from 11,000 in June to a whopping 107,143, while deaths rose from 270 per day to nearly 500. According to Yale Medicine, the Delta variant is so lethal because it's even more transmissible than the original strain. Everybody eligible to get vaccinated is being urged to do so.